Are you interested in learning more about BMF season 2, episode 4? Starz will soon be getting more fantastic content! The name of the new episode for the next week is "Runnin' on E," and it already appears that things are changing inside the family once more.
After all, Terry will now be in charge of the operation, at least initially. At the beginning of this season, he attempted to focus most of his efforts on his auto business, but things changed. Naturally, the conditions put Meech's life in danger. There will be changes in how things are, and many issues will arise. We only hope that you are ready for each of them!
Check out the complete BMF season 2 episode 4 summary below to have a better idea of what to expect:
"With Meech barely out of the hospital and still bleeding out, Terry assumes command of BMF, yet BMF is 'Runnin on E' strapped for cash, out of product, and down to their last men. Terry tries to find a new supply and plans to use one of his drivers to transport the product to Lansing, where they can charge a premium, yet everything goes wrong. Targeted from all sides, with their enemies Detective Bryant and Lamar closing in, they have no choice… but to run."
It seems evident that things will get worse based on what we see here. Additionally, putting more lives in peril.
BMF Season 2 Episode 4 Release Date
The fourth episode of BMF season 2 will air on Starz on January 27, 2023, at 8:00 PM ET/PT. In contrast to season 1 of the popular show, new episodes of BMF will air on Fridays rather than Sundays, giving viewers something to look forward to every weekend.
Devil's Night, the following chapter, is expected to be a turning point in the season when Detroit experiences a rise in violence as a result of a heroin shortage.
When Terry confronts a rival who turns out to be as ruthless as any criminal, Terry's car-ride start-up encounters yet more difficulties. Meech is searching for a new supply from the dubious K-9, with bloody repercussions.
Do check out more related articles here:
BMF Season 2 Release Date Status: Is It Renewed Or Canceled?
A Quick Reminder
The series IS taking the weekend. But a new episode will air on January 27, 2023. That is most likely a result of the Super Bowl and their desire to avoid competing with too many other teams.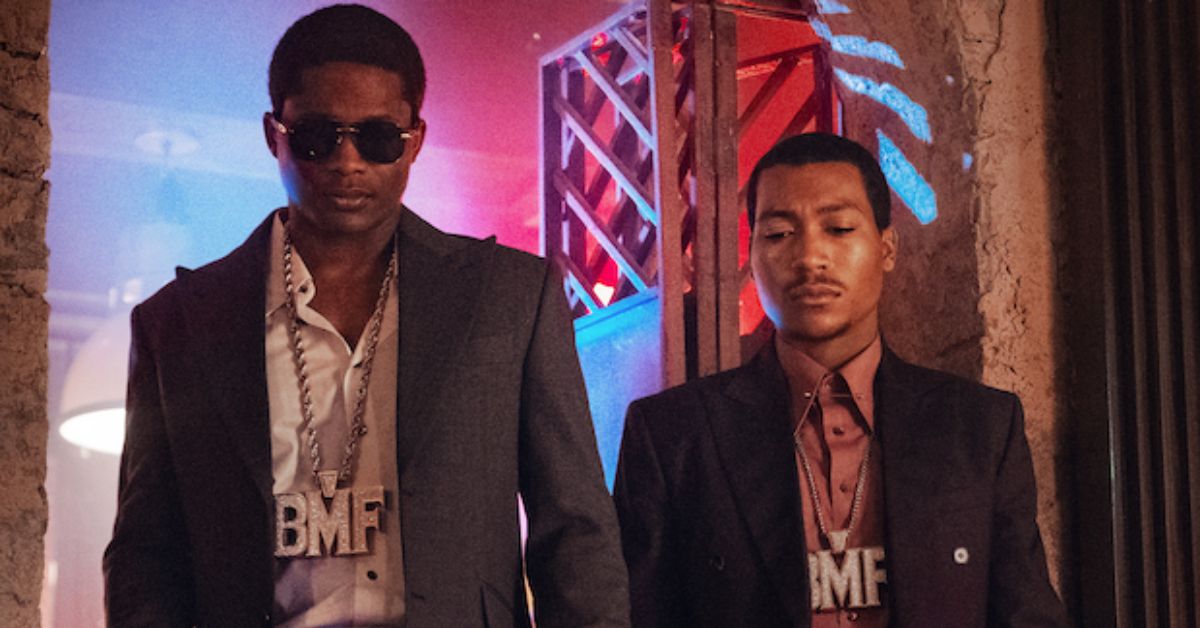 How Many Episodes in Total?
BMF's second season will include a total of 10 episodes. The first season of the show only had eight chapters, so fans of the series will be happy to find that the current season has two more episodes.
BMF is set to continue airing new episodes every week on Fridays after its January 6 premiere, with the exception of March 3, until the tenth and last episode airs on March 17.
The complete BMF season 2 schedule is as follows:
Episode 1 – Family Dinner | January 6, 2023
Episode 2 – Family Business | January 13, 2023
Episode 3 – Devil's Night | January 20, 2023
Episode 4 – Runnin' On E | January 27, 2023
Episode 5 – Moment Of Truth | February 3, 2023
Episode 6 – Homecoming | February 10, 2023
Episode 7 – Both Sides Of The Fence | February 17, 2023
Episode 8 – Push It To The Limit | February 24, 2023
Episode 9 | March 10, 2023
Episode 10 | March 17, 2023
Must read our previous articles on other shows so you know when it's forthcoming season is releasing:
Final Lines
What Are You Most Anticipating Seeing in Bmf Season 2 Episode 4? Make sure to share straight away in the comments section connected! Once you've done that, remember to return for additional information on the show and its future. Do you want to see Episode 4? Let us know your thoughts by leaving a comment below and following us on Leedaily.com.