Few television programs can boast of being able to go off the air for more than ten years only to have fans welcome them back with open arms. When season 21 of the Dick Wolf classic Law & Order debuted on NBC at the beginning of 2022, it joined this exclusive group.
The original Law & Order franchise received a fresh lease on life with audiences remaining captivated by characters like Sam Waterston's Jack McCoy and Cameron Manheim's Kate Dixon while being delighted by newcomers Jeffrey Donovan, Hugh Dancy, and Odelya Halevi. Continue reading for more details.
When does Law & Order season 22 Return?
There won't be a new episode of Law & Order this week since the show is taking a brief hiatus. You can now watch any episodes you missed this season over on Peacock. Here are some things you may anticipate as the new season begins.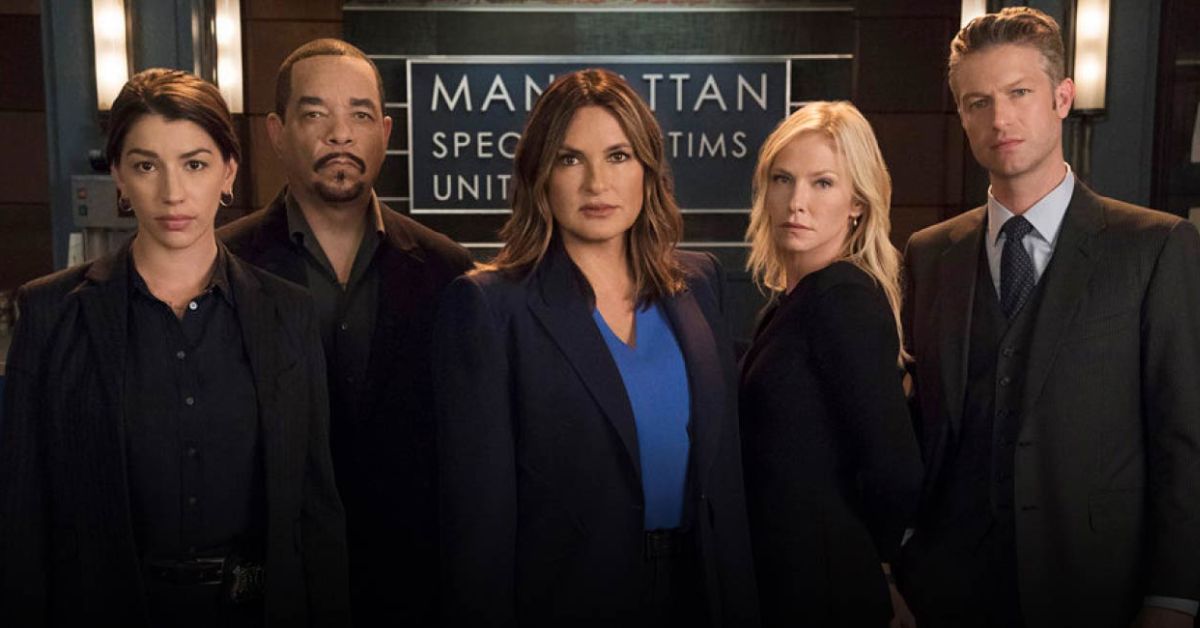 Who is in The Cast Of Law & Order season 22?
Sam Waterston is returning to his role as District Attorney Jack McCoy, as was already revealed. The cast member with the longest tenure to date is Waterston. As Sol Bergstein in Grace and Frankie, Charlie Skinner in The Newsroom, and the father in Serial Mom, he is also a well-known actor in Hollywood.
The other former Law & Order star, Camryn Manheim, will work with Waterston. Manheim also has a strong resume, having played roles such as Diane Claypool in Person of Interest, Lieutenant Cosgrove in Stumptown, and Ellenor in The Practice. This is a summary of her acting credits, but it is not comprehensive.
Jeffrey Donovan (Burn Notice, Fargo), Hugh Dancy (The Good Fight, Downton Abbey: A New Era), and Odelya Halevi complete the main cast for season 22. (Good Trouble, Black Adam).
There was some conjecture over Kevin Bernard's new companion as it was announced in advance that Anthony Anderson would not play the character again in the upcoming season. Mehcad Brooks (Mortal Kombat, A Fall from Grace) is that guy who claims Deadline. He will play Detective Jalen Shaw.
Claire Coffee, who starred in Grimm, will also appear as an attorney in the upcoming season. We don't know how long she will be working on the show, so we can't say if she will have a longer or shorter role.
Do check out more related articles here:
What is the Plotline of Law & Order season 22?
Law & Order is primarily a crime procedural television show. The new crimes the detectives try to solve and the suspects the district attorney's office tries to bring to justice are the subjects of the weekly episodes. Therefore, viewers may anticipate certain cases that will make them think, along with the rare surprise resolution.
There will also be a lot of focus on Frank Cosgrove as he tries to get used to his new companion.
Is there any Trailer For Law & Order season 22?
There was a crossover incident involving Law & Order, Law & Order: SVU, and Law & Order: Organized Crime for the first time in "dun dun" history. Fans are accustomed to seeing the SVU, Organized Crime, and even SVU handle a case with the Law & Order police department, but they are not accustomed to seeing all three teams collaborate. The crossover event's debut of each series' new season feels only suitable. View the NBC trailer down below.
How to Watch Law & Order Season 22?
On NBC alone, the new season of Law & Order airs live. We have some good news for those without traditional cable or satellite television: you can still watch the show live when it airs utilizing live TV streaming services like FuboTV, Hulu with Live TV, Sling TV, and YouTube TV.
Do you favor watching television on your schedule? No issue. Only Peacock Premium subscribers can access new episodes on Peacock the day after they are broadcast live.
Do check out more related articles here:
Final Lines
On January 26, a show's new episode will air for the first time. If you missed an episode this season, you could watch it on Peacock. Are you looking forward to Season 22? Tell us in the comments, and you can keep up with us on Leedaily.com.