Richard "Alex" Murdaugh, a former South Carolina lawyer subject to numerous governmental probes and a dozen lawsuits, will begin his double murder trial on Monday.
Murdaugh, a renowned family member who for more than 80 years served as the chief prosecutor in Hampton County, was charged with two counts of murder in July in connection with the shooting deaths of his wife, Maggie, and son, Paul. The now-barred lawyer has asserted that his family members were not murdered.
Police started looking into two further murders linked to Murdaugh and alleged criminal conduct from more than ten years ago after the shootings in June 2021.
Murdaugh managed to survive a shooting that authorities claimed resulted from a failed insurance fraud plan while dealing with legal issues. He is currently being prosecuted on more than 100 criminal counts for crimes such as drug trafficking, tax evasion, and theft of more than $8.7 million from clients and other lawyers.
Here is information regarding the trial and cases involving Murdaugh.
The family of Murdaugh Was Found Dead
On June 7, 2021, Paul Murdaugh, 22, and Maggie Murdaugh, 52, were shot and killed at their Colleton County estate. Richard Harvey, the county coroner, estimated the time of death to be between 9 and 9:30 p.m. At 10:07 p.m., Alex Murdaugh called the police to report their deaths and advised the dispatchers he wasn't home.
The murders received notice in worldwide media. Days after he was suspended from the bar, in July, a grand jury indicted Murdaugh on two counts of murder and two counts of possessing a weapon while committing a violent felony.
In a court filing in December, the South Carolina Attorney General's Office asserted that Murdaugh killed his family to win sympathy and divert his colleagues from his efforts to cover up alleged financial crimes.
Do check out more related articles here:
Police Are Looking Into the Death of Stephen Smith
Based on facts obtained during the double murder investigation, the South Carolina Law Enforcement Division declared around two weeks after the deaths that it had begun an inquiry into Stephen Smith's passing.
Smith, 19, was discovered in 2015 in Hampton County with significant head wounds. According to South Carolina Highway Patrol investigators, his death was declared a hit-and-run. Smith's mother informed the Hampton County Guardian, a member of the USA TODAY Network, in an interview on November 25 that she thought Smith's killing was suspicious and might have been a hate crime since Smith was gay.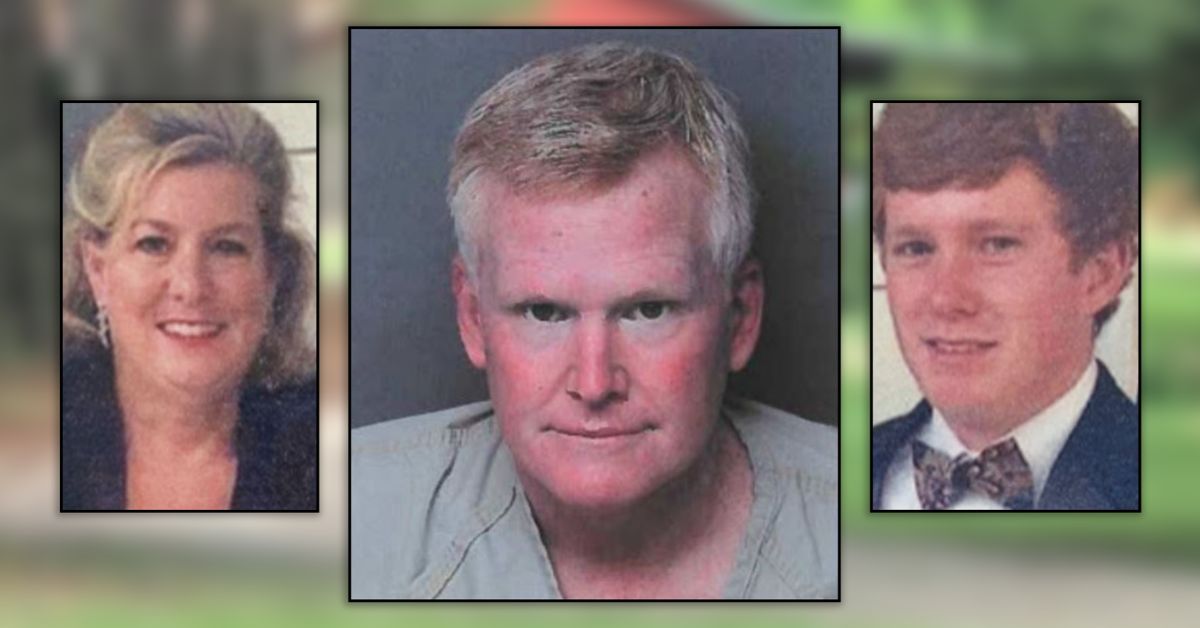 Alleged Conspiracy in Fatal Boat Disaster
Following a boat accident in Beaufort County in 2019 that claimed the life of Mallory Beach, 19, court filings filed in July 2021 suggested a civil conspiracy possibly including law officers and members of the Murdaugh family.
Beach and the other two passengers on board the boat that Paul Murdaugh has accused of driving over 30 mph into a bridge. When he and his mother were slain, he had already entered a not-guilty plea to three felony counts of boating while intoxicated and was awaiting trial.
According to The State, a tentative agreement has been struck in that case's wrongful death complaint.
Murdaugh Was Shot and is Accused of Insurance Fraud
According to the South Carolina Law Enforcement Division, Alex Murdaugh was shot in the head in Hampton County on September 4, 2021. Curtis Edward Smith was accused less than two weeks after the shooting of Murdaugh in what state police described as a botched life insurance plan. According to prosecutors, Murdaugh intended Smith to kill him so his living son, Buster, would inherit his $10 million life insurance policy. However, the bullet only barely missed his head.
Murdaugh was then accused of filing a fraudulent police report regarding the incident, insurance fraud, and conspiracy to commit insurance fraud.
Do check out more related articles here:
Murdaugh Was Arrested and Sued for Money From the Housekeeper's Passing
The law enforcement division launched another criminal investigation into the 2018 death of Murdaugh's housekeeper Gloria Satterfield one day before Murdaugh was accused in the failed insurance fraud plot. Murdaugh and other lawyers were sued by her family on the grounds of a civil conspiracy.
According to court records, Murdaugh transferred more than $3.5 million in wrongful death lawsuit settlement money from Satterfield's heirs to phony accounts he set up. Following his release from an Orlando drug rehab center, Murdaugh was detained in October 2021 on felony charges for allegedly stealing insurance money from Satterfield's death.
The Satterfield family was apologized to in part in court by Murdaugh in December 2021, and it was revealed that Murdaugh had consented to sign a $4.3 million confession to judgment in their favor.
Murdaugh is Facing Numerous Further Counts
The South Carolina Law Enforcement Division said in September 2021 that it was looking into claims that Murdaugh had stolen money from his law firm just before arresting in connection with Murdaugh's shooting. In November 2021, the state grand jury unveiled the first state-level indictments against Murdaugh, which comprised 27 criminal accusations, including forgery, money laundering, computer crimes, breach of trust, and gaining property under pretenses.
The following year, Murdaugh was accused of numerous additional financial and drug-related crimes as new indictments were slowly revealed. In state and federal court, he is currently dealing with more than 100 criminal accusations and 12 lawsuits.
For more latest updates and recent news stay connected with us on Leedaily.com.