Sal Bando, the captain of the 1970s Athletics dynasty that won back-to-back-to-back World Series titles, died of cancer on Friday evening. He was 78.
The former third baseman was an All-Star four times and also played for the Brewers and the Royals. From 1991 to 1999, he was the general manager for the Brewers.
"It is with a heavy heart, the Bando family is sad to announce the passing of its beloved husband and father, Sal, who last night lost his battle with cancer that began over five years ago," the Bando family said in a statement on Saturday.

"Sandy, Sal's wife of 54 years, and sons Sal Jr., Sonny and Stef, send their love to family, friends and fans who mourn the loss of a humble and faithful man."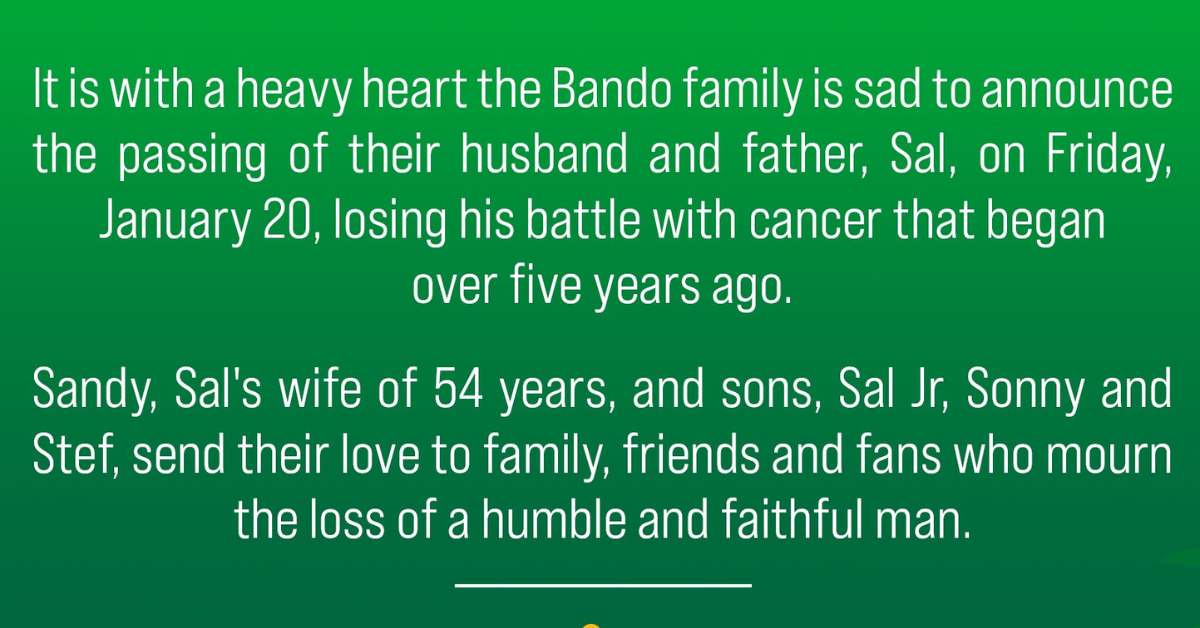 Bando was a career .254 hitter who recorded 242 home runs and 1,039 RBIs during his 16 seasons in the major leagues from 1966-1981. During the Swingin' A's era, from 1971 to 1975, when he played for the Athletics, he had the most impact.
In case you hadn't heard, Anton Walkes, a former midfielder for Tottenham Hotspur and Charlotte FC, tragically drowned in a boating accident. The London-born midfielder was involved in a terrible accident near Miami Marine Stadium. After obtaining medical attention at the scene, Walkes was transported to the hospital where he…
The Swingin' A's won three straight World Series and went to the ALCS twice more. During that time, Bando came in second for MVP in 1971, fourth for MVP in 1973, and third for MVP in 1974.
In a statement, the daughter and son-in-law of former Brewers owner Bud Selig said, "Our hearts are broken by the passing of our Captain and our friend, Sal Bando."

"Sal was a pillar of strength who also had a huge heart. He was unwaveringly loyal and beloved by his teammates and those who worked with him when he moved into the front office. We cherish the times we had together and the many wonderful memories he leaves us with. Our hearts and prayers are with Sandy, Sal Jr., Sonny, Stef and their families."
World Series champion and A's dynasty member Sal Bando lost his battle with cancer on Friday night. Bando spent 16 seasons (1966–1981) in the major leagues, hitting .254 with 242 home runs and 1,039 RBIs… Please feel free to leave your condolences in the space provided below.