On Friday, audio and video recordings from the night that Democratic Rep. Nancy Pelosi's husband, Paul Pelosi, was violently attacked were made public.
Multiple news organizations including ABC News filed a court motion arguing that the footage should be made public after it was shown in court as evidence. This led to the footage being made public.
On Wednesday, a judge in San Francisco's Superior Court ruled in favor of the outlets. Body camera footage, Paul Pelosi's 911 call, surveillance video from the Capitol Police, and the suspect's interview with the San Francisco Police Department are some of the things that have been made public.
The video from the officers' body cameras shows them arriving at the house. When the door is opened, Paul Pelosi and the suspect, David DePape, are seen fighting over a hammer.
Browse through some of our prior articles about Paul Pelosi:
"Drop the hammer," says one of the cops. DePape is seen taking the hammer and swinging it at Paul Pelosi. The video doesn't show the exact moment when Paul Pelosi was hit.
The police then go into the house and try to hold DePape down while Paul Pelosi is on the ground. Nancy Pelosi said on Friday that she hasn't seen the video or listened to the 911 call and has no plans to do so.
"I have absolutely no intention of seeing the deadly assault on my husband's life"
– she told reporters at the Capitol.
"I won't be making any more statements about this case as it proceeds except to again thank people and inform them of Paul's progress"
– Pelosi added.
After the Oct. 28 attack which was politically motivated, Paul Pelosi stayed in the hospital for a few days. DePape is charged with assault and attempted kidnapping by the federal government.
DePape is also facing a number of state charges, such as attempted murder, burglary of a residence, and assault with a deadly weapon.
DePape has entered a not-guilty plea. Paul Pelosi had surgery to fix his broken skull and his badly hurt right arm and hands. Early in December, he came back into the public eye when he went with his wife to the Kennedy Center Honors.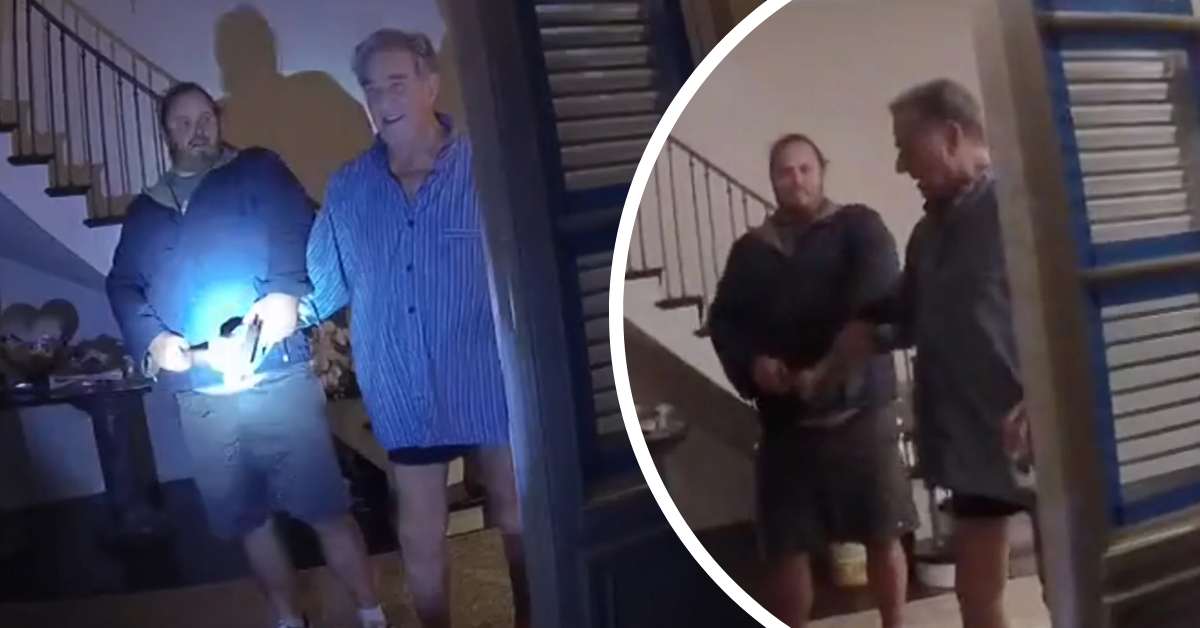 On Oct. 28, just before 2 a.m., DePape is said to have broken into Pelosi's home. Authorities say that the attacker then went upstairs to where Paul Pelosi, who was 82 years old, was sleeping and woke him up by asking, "Where's Nancy?"
During a hearing in December, prosecutors added new evidence to their case against DePape. This included body camera footage and the 911 call Paul Pelosi made when he was attacked.
"Are the Capitol police around? I got a problem. A gentleman just came into my house, waiting for my wife to come home"
– Paul Pelosi said on the 911 call.
The federal complaint says that after Paul Pelosi told DePape he had to go to the bathroom, he was able to call 911. The complaint said that when police arrived, the two men were fighting over a hammer and Paul Pelosi was hit in the head.
The Paul Pelosi hammer attack video and the 911 call was weird as fuck. The description from the police report had everyone like "there's no way that's how it happened" and it's just actually how it happened. The fuck was that? pic.twitter.com/jkllNQ9wTG

— KFC (@KFCBarstool) January 27, 2023
Officials said that they found zip ties, rope, tape, and other things in DePape's backpack at the scene. Investigators say that DePape told them he was going to "hold Nancy hostage and talk to her." If she told the truth, he said he "would let her go, and if she 'lied,' he was going to break 'her kneecaps,'" the complaint said.
Nancy Pelosi has talked about how she felt "survivor's guilt" after the attack and how it made their home in San Francisco look like a "crime scene."
"He's one good day after another, he's improving," Pelosi told ABC News George Stephanopoulos on "This Week" in November. "It will take a little while. But we've been so comforted by the outpouring of so many prayers and good wishes."