Amaya, a little girl, is abducted during a parade in the moving opening scene of The Snow Girl, setting off an inquiry into her abduction. You've come to the right place if you're wondering what occurred.
After Amaya vanishes, an intern journalist named Miren (Milena Smit) becomes obsessed with learning what occurred. She teams up with her mentor Eduardo (José Coronado) to launch a separate investigation from the local police.
As the plot thickens to a suspenseful conclusion, we learn the truth behind Amaya's kidnapping during the series.
The Snow Girl Ending Explained
The final episode of The Snow Girl is set nine years after Amaya's disappearance. Thus the inquiry has been drawn out and complicated. The good news is that Miren thinks Amaya was abducted by a woman named Iris, though she isn't quite sure why.
She doesn't waste any time and goes to her residence while posing as a reporter who is investigating people who live in rural places. After first resisting her, Iris allows Miren into her house before becoming alarmed by the visit and ordering Amaya to go right away, proving that the youngster had been residing there.
Despite being warned by the police not to, Miren pursues Iris and Amaya in their van, placing herself in danger of returning Amaya to her parents. Iris' decision to kill them both by driving off a cliff so that they "can't be separated" caused the situation to worsen.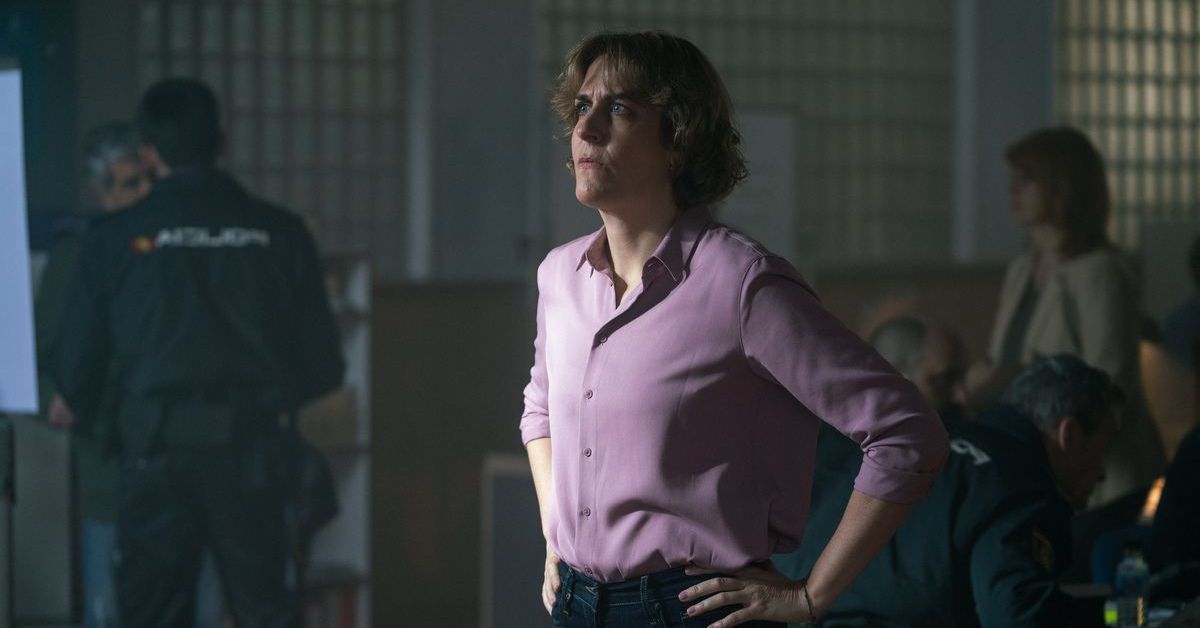 Iris, killed instantly after the van crash, leaves a terrified Amaya inside the vehicle while Miren pursues them. Amaya is upset and shoots Miren in the shoulder with Iris' revolver when Miren tries to inform her that she was kidnapped and that her real name is Julia.
Miren manages to keep Amaya under control despite being hurt until the police show up. At this point, she is transferred to a local hospital and her true parents are informed that she has been discovered alive.
The police inform Amaya's parents that their daughter has been away from them for nine years and needs time to digest what has happened and accept that they are her parents. Amaya is healthy and safe, but the show ends on a cliffhanger because we are unsure how their relationship will develop.
Please read any of the articles below to learn more about fascinating series:
Still, she seemed comfortable with them sitting beside her and watching cartoons in the hospital, so it's only tiny steps. The episode finishes with a scenario two years later when Miren is at the book launch for the case with Eduardo proudly looking on, but she also receives a suspicious envelope.
Want to play? It is written on it, and when Miren opens it, she discovers a picture of what appears to be another missing girl, suggesting that someone has been keeping an eye on her and wants her to get involved.
We have also explained more shows. If you want to watch them, click on the links below.
Why Did Iris Kidnap Amaya?
In the climactic episode, we also learned more about Iris and why she abducted Amaya. Eduardo knew more about her and provided Miren with the necessary background information. It transpires that Iris sought treatment from Amaya's mother, Ana, a fertility specialist.
She decided to take dramatic measures to kidnap a child and pass her off as her own after becoming unhappy that she and her husband could not have children. Iris was later shown to be a widow. Therefore it's possible that after her spouse passed away, she experienced tremendous loneliness, resulting in the extreme choice after learning that her doctor had a family.
See the tweet below:
The snow girl on Netflix…10/10

— MARII🦋 (@Mariiamourrr) January 31, 2023
For nine years, Iris kept Amaya in her home and brainwashed her into believing that she was her daughter and that her name was Julia. She appears to have given her toys, a room, and a pet to play with during that period, and everything seemed "normal" to others around her.
You should follow us on Twitter if you want timely updates about your interests. We'd appreciate it if you found the information we provided useful. After all, we did our best to get it to you.