Machine Gun Kelly told his fans something that "shocked" them. The 32-year-old singer of "Bloody Valentine" said on his Instagram Stories that he was electrocuted during a Super Bowl weekend show on Friday.
On a video of him dancing onstage at the Coors Light Bird's Nest in Phoenix, he wrote, "YOOO 🤯 I GOT ELECTRICUTED (sic) AND MY HAIR STOOD UP ⚡️🤣⚡️,"
In the video, Kelly's blonde hair is standing straight up as he jumps around. The rock star wore a white crop top and silver metallic pants for the show.
Kelly didn't say more about what happened to make him so shocked, but TMZ said that no medical help was needed.
The news source also said that after MGK's nearly two-hour show, he and his fiancee, Megan Fox, went to Drake's Super Bowl party together.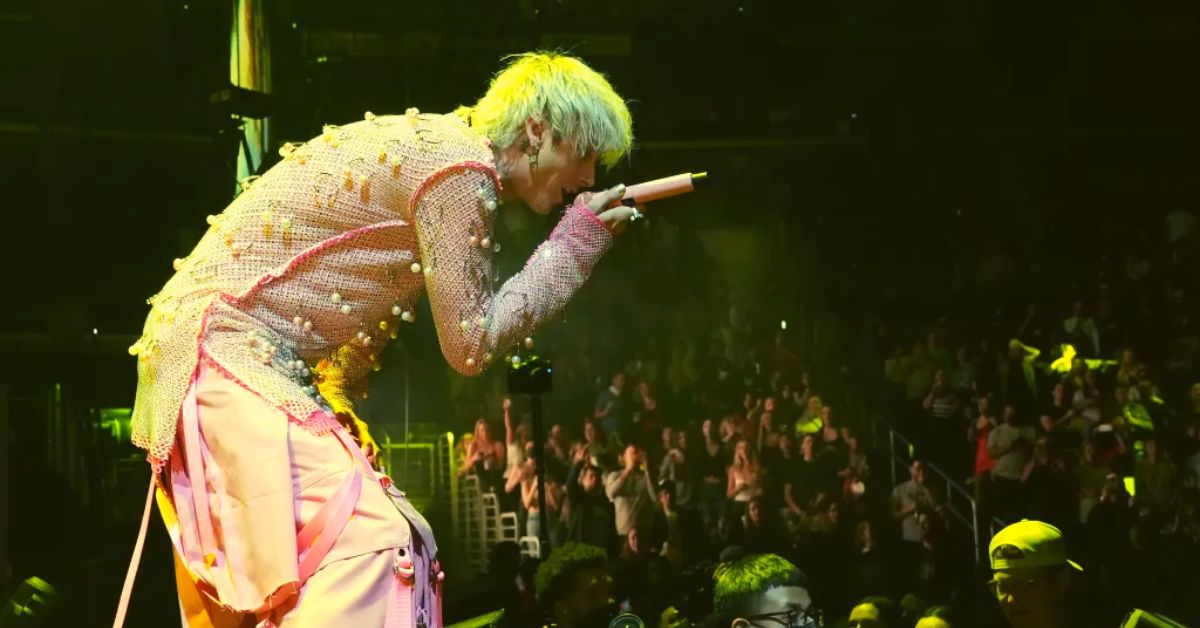 Have a look at some of the latest trending articles:
Kelly's Super Bowl performance comes less than a week after he and the "Transformers" star, 36, went to the 2023 Grammys together.
MGK was nominated for Best Rock Album, which was the first time in his career that he was nominated for a Grammy. However, Ozzy Osbourne's "Patient Number 9" won the award.
Fox went on social media after the show to praise her fiancé for his "grace and maturity" after the hard loss.
"Congratulations on being in the very small percentage of artists who have received a Grammy nomination," she captioned a carousel of photos on Instagram of them at the Feb. 5 event. "You have handled this process with a grace and maturity that I haven't seen from you before and I'm so proud of you."

The "Jennifer's Body" star added, "Watching you walk in humility and gratitude, watching you grow into yourself and become a better man is an immeasurably more satisfying experience than watching you accept an award."

Fox ended her sweet message by writing, "I hope one day you'll see yourself the way I see you. I love you and I'll keep this memory of you forever"