Atomic Heart will soon be available for Xbox One, Xbox Series X, and Xbox Series S as part of the Xbox Game Pass selection for February 2023. With some action-RPG features sprinkled in, this Game Pass launch is likely the most eagerly anticipated of the month of February.
Here is all the information you require on the Xbox Game Pass release of Atomic Heart, including the release date, release times, and preload information. There are only a few days left!
Release Date of Atomic Heart's Xbox
Tuesday, February 21st, is Atomic Heart's scheduled release date for Xbox Game Pass. There are three editions of Atomic Heart available for pre-order on the Xbox Store: the basic edition, the Gold Edition, and the Premium Edition. Atomic Heart is a title that comes with Xbox Game Pass on day one. Your choice!
Moreover, you can click on the following links for access to some release dates:
Atomic Heart Release Time of Xbox
The Xbox Game Pass release of Atomic Heart is scheduled on February 21 at 00:01 across all time zones.
Timing for Atomic Heart's Xbox Preload
Prior to its release, Atomic Heart is already available for preloading on Xbox Game Pass. You can locate Atomic Heart in the "coming soon" area of the Xbox Game Pass program on your console or computer, or you can search for and download it using the Xbox applications on your phone.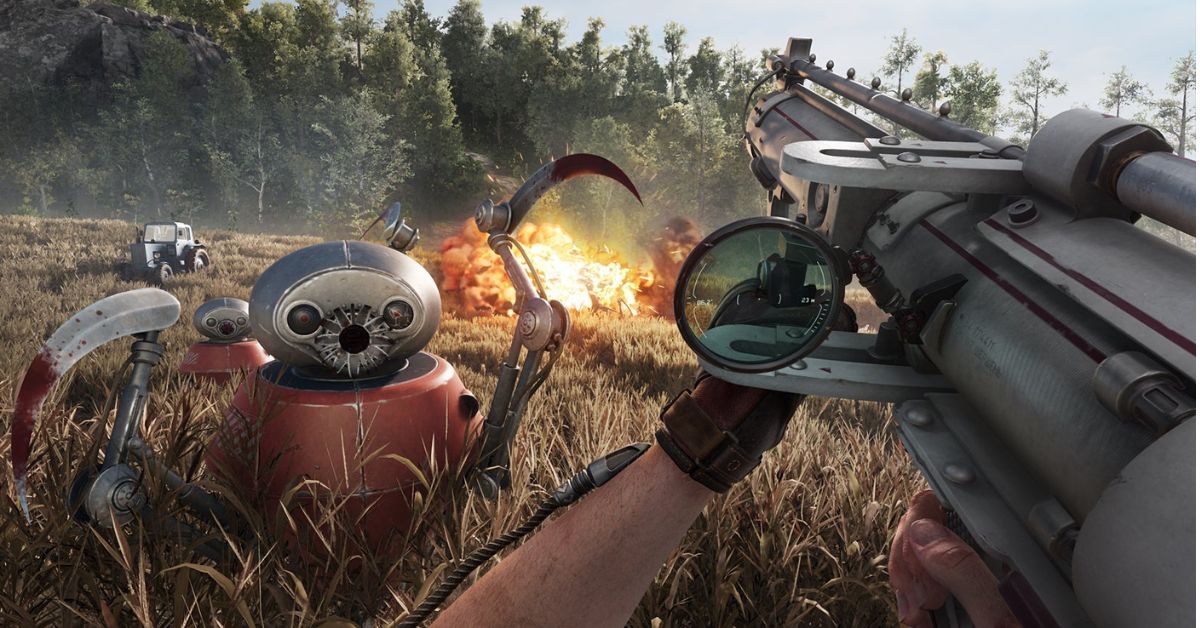 Size of the Atomic Heart Xbox Download
At debut on Xbox Series X, the Atomic Heart Xbox download size is around 79.7GB. Remember that this excludes any possible day-one updates that we could observe.
Is Atomic Heart Delayed?
The developer of Atomic Heart talks about the prolonged delay and the lack of any current multiplayer plans.
About The Atomic Heart Gameplay
A science fiction first-person shooter is Atomic Heart. To defeat the many opponents they may come across, players use a variety of weaponry. For instance, the player can engage in close-quarters battles using melee weapons.
An axe, a mace with two circular saw blades, and other melee weapons are examples. Players can choose from a variety of pistols and assault rifles for their ranged weapons. In addition, there is weaponry appropriate for the science-fiction scenario of the game.
This features what appears to be an electricity gun, a railgun, and other weapons. The saw-bladed mace itself has a special quality straight out of science fiction. It gives you control over the saw blades, allowing you to direct them to attack the target you are aiming your weapon towards.
These unique weapons are not only limited to your arsenal. You have an experimental power glove on, which grants you a variety of unique abilities. Players can blast electrical arcs at the environment and their opponents using the glove.
Moreover, they may lift things and foes with the glove before slamming them to the ground. Even better, you can freeze them so you can easily hit them. Atomic Heart requires you to combine the abilities of your power glove with the many weapons you have at your disposal.
Also, you can get various release dates by clicking on the following links:
Atomic Heart Stories
Atomic Heart takes place in a different timeframe from our own. It allowed the Soviet Union to create cutting-edge robotics and technology. In the USSR of the 1950s, people and the devoted robots they controlled lived in peace.
That wasn't the case, though. Mutant species were created by covert experiments. A large number of robots began to revolt against their owners at the same time, which resulted in death and destruction. You must determine exactly what went wrong and how to put an end to it all.
Please forward this post and encourage your friends and family to visit our Twitter for the latest update.