Actress Maude Apatow of "Euphoria" is the subject of relationship speculations after being seen with Sam Koppelman in public. On January 20, while watching a basketball game between the New York Knicks and the New Orleans Pelicans, Apatow, 24, was seen with Koppelman.
Following their appearance at the basketball game, the celebrity rumor website Deux Moi published a tip from an unnamed source alleging that Apatow and her alleged boyfriend, Koppelman, are in a relationship but have decided to keep it a secret.
Who is Maude Apatow Dating?
Sam Koppelman, a 26-year-old New York Times best-selling author, is most known for his collaboration with author Neal Katyal on the book "Impeach: The Case Against President Trump." Actress Maude Apatow of "Euphoria" is the subject of relationship speculations after being seen with Sam Koppelman in public.
For more relevant material about dating, click these followings:
Koppelman's book opened at number two on the New York Times best-seller list, and it ranked first on Amazon in a variety of categories, including political science, American history, and constitutional law, according to his LinkedIn page.
@maudeafiles tweeted on Twitter, you can see it below:
maude apatow at the knicks game! pic.twitter.com/TbPGgguWda

— best of maude apatow (@maudeafiles) January 21, 2022
Sam Koppelman Also Writes Speeches for Politicians
In addition to writing speeches for Michael Bloomberg during the 2018 midterm elections in support of his "successful $60+ million attempt to flip the House of Representatives," Koppelman worked as Director of Surrogate Speechwriting for President Joseph Biden for his 2020 presidential campaign.
In 2013, former Obama administration officials Jon Favreau (Twitter) and Tommy Vietor formed the speechwriting and strategic communications company Fenway Strategies, where he serves as a principal.
In addition, Koppelman was a Hot Take Purveyor who contributed articles to prestigious magazines like The New York Times, The Washington Post, and Time Magazine.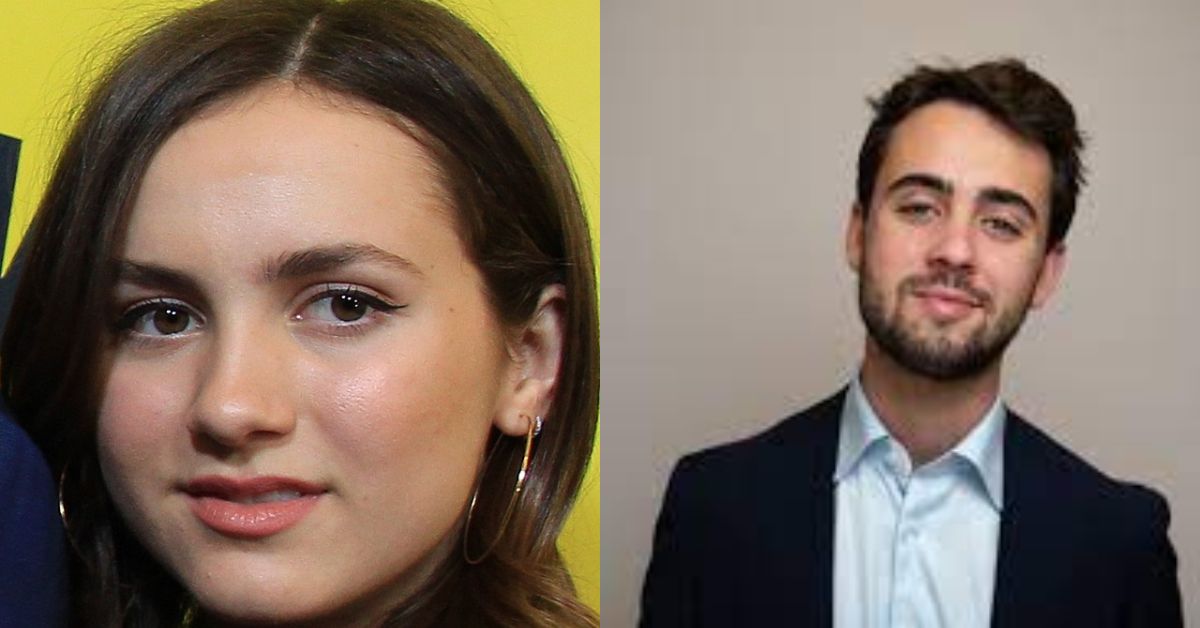 He also holds a bachelor's degree in government from Harvard and was designated a John Harvard Scholar in honor of his "excellent academic achievement."
Koppelman collaborated closely with Yascha Mounk while he was a student there while conducting research for his widely praised book, "The People vs. Democracy."
A New Book by Sam Koppelman is Currently Written By Him
He currently resides in New York City and will publish 'Our Unfinished March,' a book he co-wrote with former US Attorney General Eric Holder, in May 2022.
By clicking on the following links, you can access a variety of articles related to couple dating:
Apatow, who is the daughter of Leslie Mann and Judd Apatow, dated British talent scout Charlie Christie before beginning her relationship with Koppelman. In April 2018, Christie and Apatow began dating, and on Valentine's Day of 2020, Christie shared a photo of Apatow with the message, "I love you."
It's unclear when Apatow and Christie split up, but there are still pictures of the two of them on Christie's Instagram page, and the fact that the two still follow one another suggests that the split was probably amicable.