Chloe from Perfect Match has appeared in Too Hot to Handle and season 2 of The Circle, so she is no stranger to using reality television to find "the one." She won't let her two prior failures at finding her "ideal partner" on television deter her from making one more attempt.
After all, the third time really is the charm! One of the 23 candidates in the most recent dating competition on Netflix, Perfect Match, which has been showing every Tuesday since Valentine's Day 2023, is Chloe Veitch.
Only 10 single people may enter the home at once to search for love, thus Perfect Match becomes extremely competitive and chaotic. That's before you even consider the return of other beloved reality actors from popular Netflix programs like Too Hot to Handle, The Circle, and Love is Blind, or the extra-special element of Chloe's ex-boyfriend Mitchell Eason joining the cast of Perfect Match.
Chloe's time on Perfect Match was anything but easy, as you might expect. Chloe experienced a lot, from the initial appearance of her "ideal match," Shayne Jansen, to the problematic visit of her ex-boyfriend Mitchell. But who does Chloe ultimately decide is the right fit for her? Here is what transpired.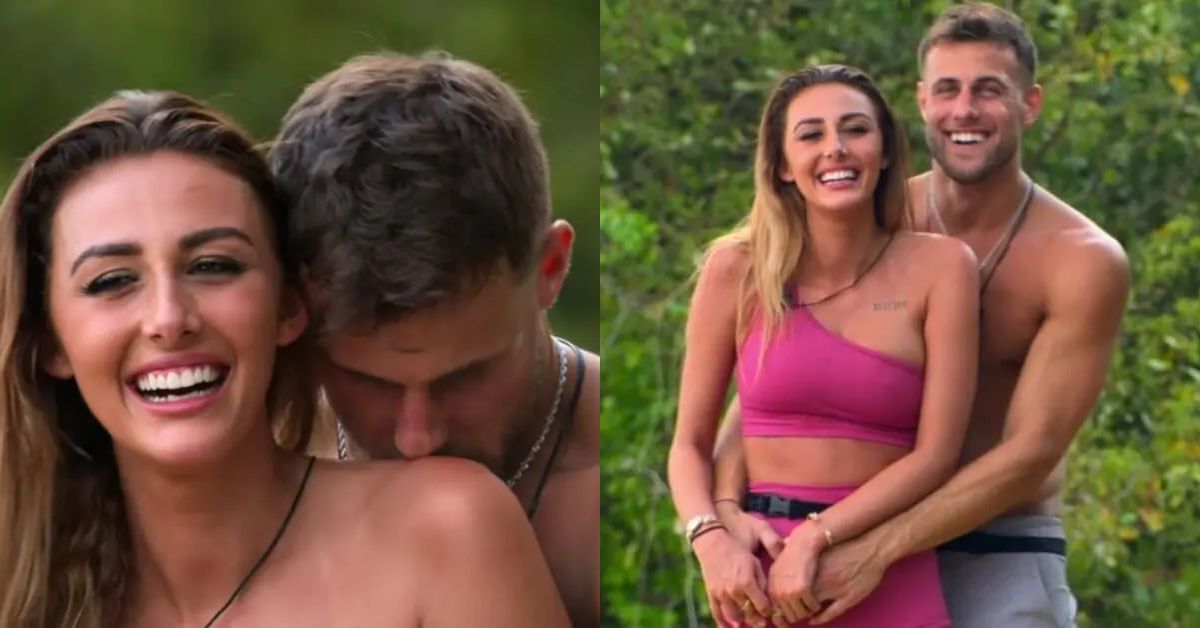 What Happened With Mitchell and Chloe From 'Perfect Match'?
Let's review the history of Chloe and Mitchell's relationship before we discuss who Chloe ultimately chose on Perfect Match. Her final decision is based on their past. Chloe entered The Circle after appearing in season 1 of Too Hot to Handle in an effort to win the cash prize. Who is Still Together in Perfect Match?
Chloe had feelings for catfish Trevor, who was actually played by his wife DeLeesa St. Agathe, throughout her tenure on The Circle. Chloe concentrated on Mitchell, who made his entrance into the game in episode five, after learning Trevor's real identity.
As the cameras stopped rolling at the show's reunion, the two actually shared a kiss. Chloe and Mitchell didn't name their relationship because of the distance—Mitch was in the US and Chloe was in the UK—in May 2021, as reported by Cosmopolitan.
Just as the cameras stopped rolling for the end, we kissed. It lacks a label due to the distance. But it is romantic and we get along incredibly well. We'll see, but it's not simply a friendship. At first, it was believed that the two had chosen to forego a romantic connection and instead remained friends.
But, based on their talk during their Perfect Match date, it appears as though they did have a love relationship, although a short one. Only six months had passed since Mitchell and Chloe split up, and Mitchell admits to the program.
(If you're interested in learning more about when Perfect Match was recorded and how it affected other real-world relationships, we can help.) Chloe acknowledges in her confessional that she did love Mitchell at one point, but that "since he is a virgin, he started to get pretty anxious about me and him not having sex, knowing that I had previously had s*x," stopped it.
While acknowledging that he struggles with commitment, Mitchell tells Chloe he wants to give their relationship another shot. After Mitchell and Chloe win the daily challenge in episode eight and go on their private date, Mitchell tells Chloe: "I am not seeking a relationship right now."
At first, it appears that they are moving past their previous challenges. Yikes! Once Chloe goes to the board and selects Shayne to go back on a date with, that marks the end of their relationship.
These Articles Have Made a Lot of Noise Recently:
Are Chloe and Mitchell Still Together?
Chloe and Mitchell won the task, giving them the ability to invite two more candidates to the "Perfect Match" villa as well as a private date to keep their relationship strong.
Little did the former realize, though, that this alone time would completely upend their relationship when her boyfriend would eventually disclose he was not at all prepared for a commitment and instead wanted to explore.
View this post on Instagram
Chloe actually heard him say, "You tick a lot of boxes. Everything I look for in a female is present in [you], including a clean heart. You are very stunning. however, it held me back in every relationship I've ever been in.
But Mitchell continued, "If I'm being completely honest when it comes to a relationship, it's an area that I don't put intentional effort into. Because I am young and want to experience the world. I haven't been in many relationships, but I have had a lot of relationships.
Usually, when it comes to making a commitment, I say, "See ya!" You seem genuinely committed to moving forward with this, and I almost sense pressure and a touch of guilt. I simply want to be sincere. I won't put someone else's needs ahead of my own. For now, I'm not searching for a relationship.
Chloe decided at that point to entirely move on without any drama or hostility because she didn't want to waste time with someone with whom she didn't agree.
View this post on Instagram
Also, she made the decision that if Shayne was among the candidates for a second round of the experiment, she would choose him for herself and make it clear that he was never her second choice.
Before making Shayne her present, she only needed to make up for her past to assure that she wouldn't look back with regret. In other words, no, despite being friendly, as shown by their social media accounts, Chloe and Mitchell are no longer in a romantic relationship.
Visit Our Website, Leedaily.com, to Stay in Touch With Us and Find Out More.