The number of fatalities increased to two on Monday due to a stampede at a rap event in Rochester, New York, which investigators believe may have been started by erroneous shooting fears.
A little after 11 p.m. on Sunday, the Main Street Armory in Rochester hosted performances by the Memphis rap artists GloRilla and Finesse2tymes. Suddenly, something caused people to rush rapidly toward the exits.
"We do not have any evidence of gunshots being fired or of anyone being shot or stabbed at the scene," Smith said.
Ikea Hayes, a concertgoer, returned to the location on Monday to get some items she left behind.
"I was watching my life flash before my eyes, and I still didn't even know what was going on," she told Rochester television station WHEC.
She described being "on the ground, just scared, praying, like, you got to get up, you got to move. If you stay here, they're going to keep running you over. So, you got to get up. You got to move."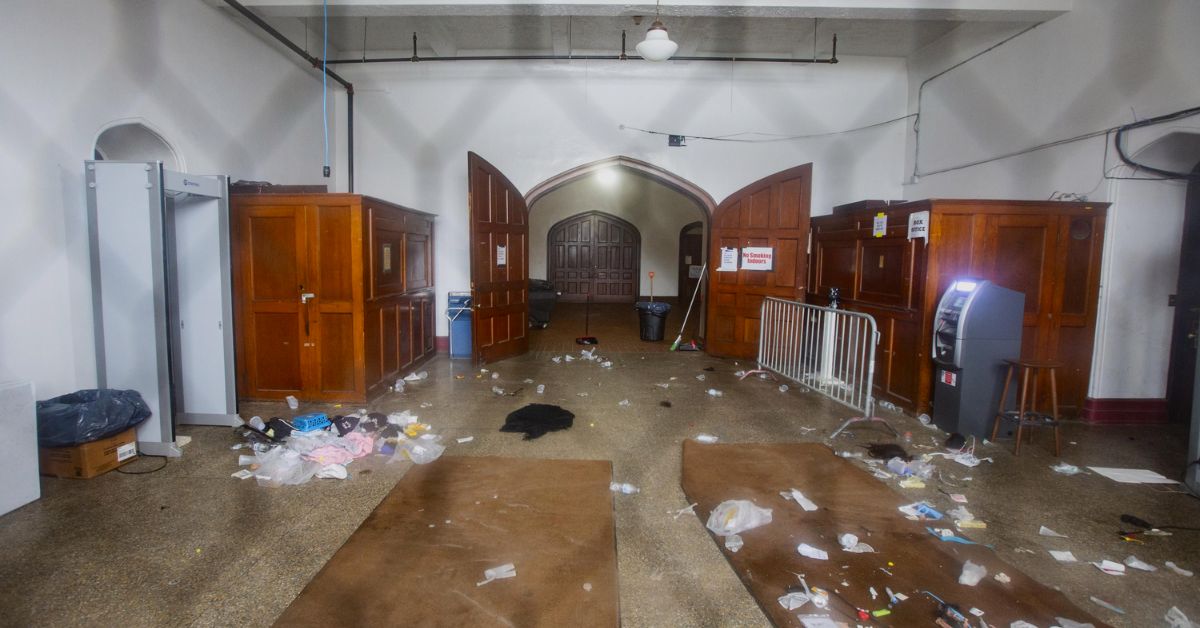 In the auditorium, the police discovered three seriously hurt women. In a hospital, Rhondesia Belton, a Buffalo resident, passed away.
According to a tweet from Buffalo Mayor Byron Brown on Monday night, Belton, 33, worked for the Traffic Violations Department in Buffalo.
"Her family, friends, and colleagues are devastated and left to mourn this tragic loss," Brown said. "Please keep her family in your thoughts and prayers."
Late on Monday, Rochester Police announced a 35-year-old woman's passing. Her identity was kept private.
According to police, a second woman is still in severe condition. Seven other persons received non-life-threatening medical care at local hospitals for their injuries.
Anthony Rouse, a security guard, told WHEC that he decided to work after learning that his daughter would be attending the performance.
He said that she was harmed during the rush for the exits and was hospitalized for a portion of Monday.
"The whole reason I signed on was to protect her," he said. "And I failed."
Check out some latest news:
Rouse claimed he was near the stage when his daughter collapsed close to the crowded hall's entrance.
"What began last night as a night of live music and fun for the performer GloRilla ended in tragedy," said Smith, the police chief.
Police are looking into several potential causes of the tragic uptick, including "possibly crowd size, shots fired, pepper spray, and other contributing factors," Smith added, even though there is no proof of gunfire.
The fatal stampede was described as "absolutely unacceptable" by Mayor Malik Evans, who also pledged to thoroughly investigate whether venue managers had the appropriate safety precautions for a large audience.
Evans said that "we are going to hold people accountable for what happened last night, period," but he added that it was still too early to place blame. "I'm going to investigate this," she said.
Emails addressed to the Main Street Armory on Monday asking for feedback received no response.
GloRilla, whose collaboration with Hitkidd on the song "F.N.F. (Let's Go)" in 2022 received a Grammy nomination for best rap performance, tweeted that she was: "I'm just now hearing about what happened wtf praying everybody is ok"
I'm just now hearing about what happened wtf 😢😢😢praying everybody is ok 🙏🏼🙏🏼🙏🏼🙏🏼

— GloRilla 🦍 (@GloTheofficial) March 6, 2023
Several fatal crowd surges have occurred at concerts and other significant events in the United States and worldwide, including one during a show by rapper Travis Scott in 2021 that resulted in 10 fatalities.
The armory, initially utilized by the U.S. Army and constructed between 1905 and 1907, held athletic events throughout most of the 20th century until being closed for several years beginning in the late 1990s, partly because it lacked a fire suppression system at the time.
After considerable repairs, it reopened in 2005 and held events, including concerts. Smith says the main arena's intended capacity is around 5,000 people.
The city fire marshal will collaborate with the police to ascertain whether Sunday's attendance surpassed that limit.
According to city officials, the building received a physical fire safety assessment in December and was found to comply with fire standards.
Rapper A Boogie Wit Da Hoodie's scheduled Saturday performance at the location has been postponed.
"If you go to a concert, you do not expect to be trampled," Evans said. "Your loved ones expect you to be able to come home and talk about the experience that you had at that great concert."
Boston.com tweeted about the tragedy on Twitter:
2 dead in stampede at GloRilla concert in New York. https://t.co/YFQsukGUn4 pic.twitter.com/SE1PLpUbHF

— Boston.com (@BostonDotCom) March 7, 2023