After meeting at their trainer's gym in 2007, Bruce Willis and his wife Emma Heming fell fast in love. The former Entourage star has stayed by her husband's side while he fights frontotemporal dementia. Read on to learn more about his understanding wife.
Who Is Bruce Willis' New Wife?
In 1978, Emma entered this world on the Mediterranean island of Malta. She relocated to London after her parents split so that she could be nearer to her mother's family. They ultimately settled in California, where she completed her education.
Emma's mother signed her up for a modeling contest, and after she won, she was soon strutting down the runways of New York, Paris, and Milan for some of the world's most renowned fashion houses. Demi Moore was Bruce's wife from 1987 till 2000. Rumer, Scout, and Tallulah were the daughters born to the former couple during their time together.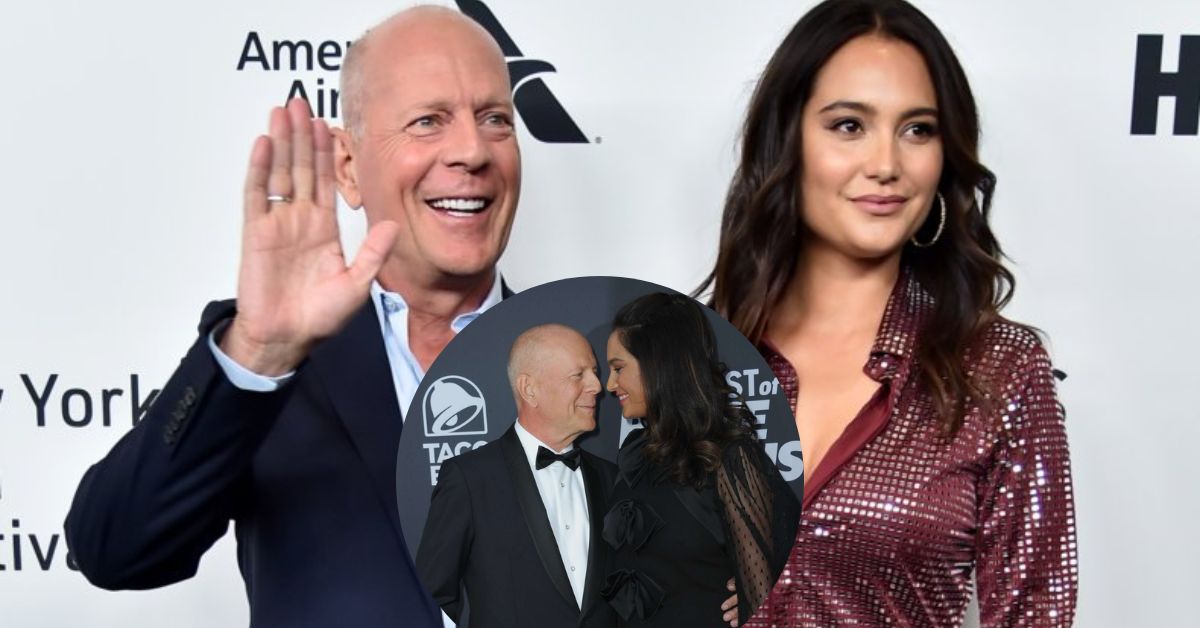 He wed Emma in Turks & Caicos in 2009. The Golden Globe winner and his wife had their first child, a daughter named Mabel, three years after they tied the wedding. Evelyn is the couple's second daughter; she was born in May 2014.
"The realization that motherhood is the greatest gift came quickly," the model gushed on her blog. "Those little girls are my source of inspiration, which leads me to this blog and exciting projects in the pipeline."
If you want to know how much Bruce Willis is worth and how many children he has, click here. Then, read the post below for more information:
Emma's experience as a mother prompted her to develop CocoBaba, an all-natural skincare line.
"Becoming a mom is the most beautiful, exhausting, exhilarating, and puffy experience we'll ever know. In all of that, it's hard to make time to be anything else," she wrote on the company's website. "I made CocoBaba so every mom can feel mothered."
How Is Emma Heming Supporting Bruce Willis Amid His Health Battle?
Emma also has close relationships with her three stepdaughters and Demi. When Bruce was diagnosed with FTD, they have been supporting each other. The actor's loved ones made the initial announcement that he had aphasia in March of 2022. The longer they waited, the more they learned about his health and the potential outcomes.
"Today there are no treatments for the disease, a reality that we hope can change in the years ahead," the family said in a February 2023 statement. "As Bruce's condition advances, we hope that any media attention can be focused on shining a light on this disease that needs far more awareness and research."
Their goal now is to "help Bruce live as full a life as possible" in light of the terrible news they just received. "Demi, Bruce's wife [Emma], and all of the kids are heartbroken," a source told Closer in February 2023. "Demi has her moments when she breaks down."
"It's affecting everyone differently," the insider added. "A bright spot right now is Rumer's pregnancy. The birth of his first granddaughter will hopefully put a smile on Bruce's face."
As time has progressed, Emma has remained vigilant in her efforts to keep her husband safe. On March 4, 2023, she took to Twitter to discuss her experience caring for a loved one with dementia and to ask the prying eyes of the paparazzi to keep their distance from Bruce in public.
"In service of raising awareness around dementia, because that is my goal, if you are someone that is looking after someone with dementia, you know how difficult and stressful it can be to get someone out into the world and just to navigate them safely, even just to get a cup of coffee," she explained in the video.
View this post on Instagram
"I'm just seeing headlines, and there's a video of my husband out getting some coffee with some friends that did a stand-up job protecting him."
She continued, "It's clear that there's still a lot of education that needs to be put forth. So this one is going out to the photographers and the video people that are trying to get those exclusives of my husband out and about: Just keep your space. I know this is your job, but maybe just keep your space."
We've provided a lot of information about some other posts that are similar. If you want to read more, click on the links below:
How Did Emma Hemming React to Her Critics?
Some of Emma's supporters have accused her of exploiting her husband's illness for attention, but she has promptly responded. To counter the allegations, Emma sent a video on Instagram on March 7 of that year, in which she said, "I just saw something about me getting my 'five minutes,' which is great, which means that you're listening. So, I'm going to take my five minutes and I'm gonna turn it into 10 because I'm always going to advocate for my husband."
Bruce's wife went on to say that she has been and will continue to "turn my grief and my anger and my sadness" into something good. "Watch this space because I didn't come to play," she concluded.
For more latest updates and recent news headlines, you must follow us on Leedaily.com.