On March 24, 2023, Reese Witherspoon and Jim Toth, her spouse of almost 12 years, announced their separation on Instagram.
"We have some personal news to share," the joint statement read. "It is with a great deal of care and consideration that we have made the difficult decision to divorce."
View this post on Instagram
"We have enjoyed so many wonderful years together and are moving forward with deep love, kindness, and mutual respect for everything that we have created together," the statement continued.
"Our biggest priority is our son and our entire family as we navigate this next chapter. These matters are never easy and are extremely personal. We truly appreciate everyone's respect for our family's privacy at this time," it concluded.
In contrast to the Oscar-winning actor, Toth might be less well known despite his influence. These are some facts about Jim Toth.
Who is Reese Witherspoon Husband?
In his autobiography "Greenlights," Matthew McConaughey, who formerly worked for Jim Toth at a talent agency, referred Toth.
According to Variety, he departed Creative Artists Agency in 2019 to serve as the streaming service Quibi's head of content acquisition and talent. Nonetheless, Quibi ceased operations in December 2020.
Toth is mentioned as a founding board member for Witherspoon's media firm Hello Sunshine, which sold for nearly $900 million, per the Wall Street Journal, and for Witherspoon's clothing chain Draper James on a LinkedIn page under his name.
He is also identified as a member of the Flowcode board of directors on LinkedIn. Along with serving on the boards of numerous hospitals and foundations, Toth also serves on the boards of the Just Keep Livin Foundation and the Vanderbilt-Ingram Cancer Center.
How Did Reese Witherspoon and Jim Toth Meet?
The "Legally Blonde" actress revealed to Elle magazine in 2012 that when visiting a friend, her future spouse assisted her in escaping a difficult situation.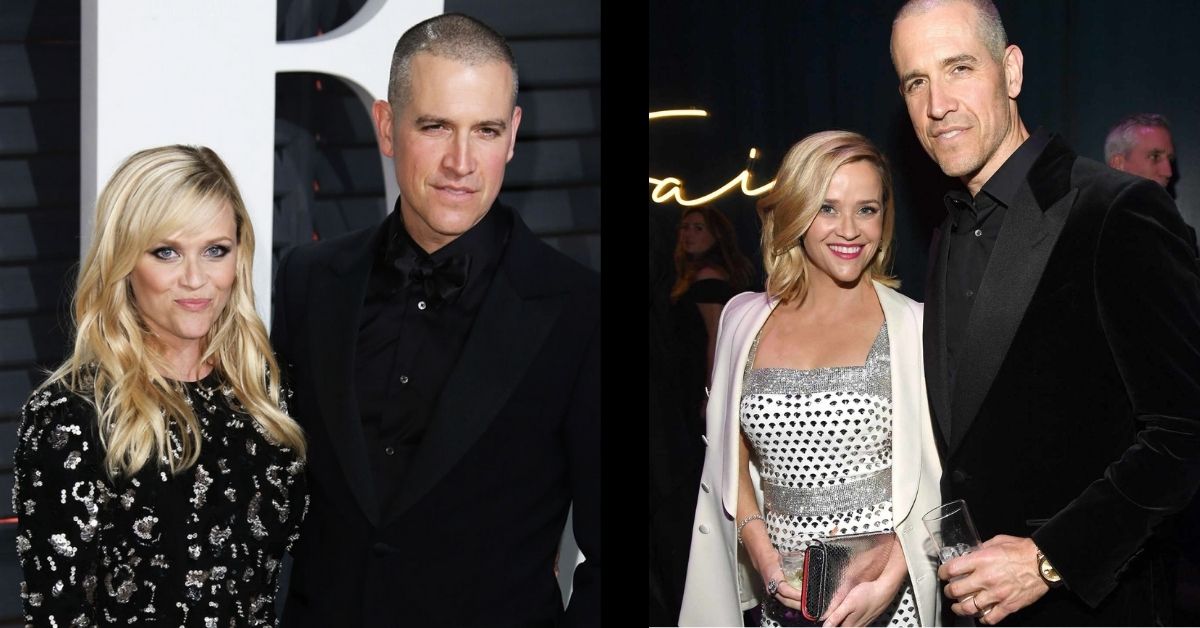 "It happened out of the blue. This really drunk guy was hitting on me, making such an idiot of himself, yelling at me. He was like, (slurring, scowling, pointing finger in her face) 'You don't know me,'" she recalled. "And I was like, 'Yeah, I know. I don't know you!'"
"Jim came over and said, 'Please excuse my friend. He's just broken up with someone.' Jim was a really good friend, pulling him out of that situation. That's just kind of who he is, a really good person," she said.
According to People, they later were engaged in late 2010.
If you're interested in the personal life of other celebrities, then you can click the link below:
When Did Reese Witherspoon and Jim Toth Marry?
E! News reported at the time that Witherspoon and Toth wed on March 26, 2011, at her former ranch in Ojai, California. Family and friends, including Robert Downey Jr., Gwyneth Paltrow, and her then-husband Chris Martin, Salma Hayek, and McConaughey, joined the couple.
During a 2011 appearance on Ellen DeGeneres' talk show, Witherspoon and McConaughey said that he danced with every woman over the age of 65 during the wedding.
"You won the wedding," she told him at the time.
Do Reese Witherspoon and Jim Toth Have Children?
Tennessee, Witherspoon, and Toth's son were born in September 2012 and are now 10 years old. In addition, Witherspoon has two kids from a previous union with Ryan Phillippe: Deacon, 19, and Ava, 23.