Metro Nashville Police Department said that the 28-year-old man who opened fire in a Nashville private Christian school on Monday morning suffered from a mental health problem.
MNPD Chief John Drake told reporters Tuesday afternoon that the shooter, Audrey Hale, was receiving treatment for an emotional problem. Hale was responsible for the deaths of three 9-year-old students and three school employees.
According to Drake, the gunman brushed off Hale's mother's question regarding the red bag he carried out of the house as he departed for work on Monday morning.
You can read the complete tweet that Jason Jones posted on his Twitter account and shared a message with the world on March 28 below-
"Guns are not the problem. Mental illness is the problem."

When I got my CCP in Nashville, the background check form asks if you've ever been diagnosed with a mental illness.

Audrey Hale didn't check that box because of the "trans men are men" crowd.pic.twitter.com/5CcaxvJocv

— Jason Jones (@jonesville) March 28, 2023
Authorities released images of the three firearms Hale was using during the incident. They had two AR-style weapons, one rifle, and one pistol. The third weapon used was a pistol.
According to Drake, Hale legitimately acquired seven firearms from five different stores within the state of Washington. He further claimed the guy had a large amount of ammunition and had fired several shots. According to Drake, Audrey Hale's parents did not approve of her having a gun.
We have recently covered recent headlines that you should be aware of. If you want to find out more about the details, see the articles linked below:
Here's what we know about Hale:
Who Was the Shooter in the Nashville Shooting?
On Monday, authorities in Nashville named 28-year-old Audrey Elizabeth Hale as the shooter.
Hale, the suspect's birth name, has been revealed to be a transgender man who uses he/him pronouns, despite earlier reports from law authorities that the gunman was a female. There was no additional name given by police, although the suspect identified himself as Aiden on their social media profiles.
Hale once attended the school, according to Metro Nashville Police Chief John Drake, who mentioned this fact during a press conference on Monday. Nossi College of Art graduate and illustrator/graphic designer Hale seemed to have had a spotless record previous to Monday's massacre.
Neighbors have expressed their horror at Hale's attack on Monday, saying that he seemed like a typical, quiet guy who didn't grow up around guns. If I had to speculate, I'd say Audrey's parents are just as taken aback as the rest of the neighborhood.
"It just doesn't seem real," Sean Brashears told The Daily Beast.
"There's nothing that would have led me to believe that she was capable of such a thing or that she or anybody in that family would have access to, much less ever used, a gun. They just don't seem like the family that, like, is around guns. They're not talking about going to a gun range or they're not going hunting."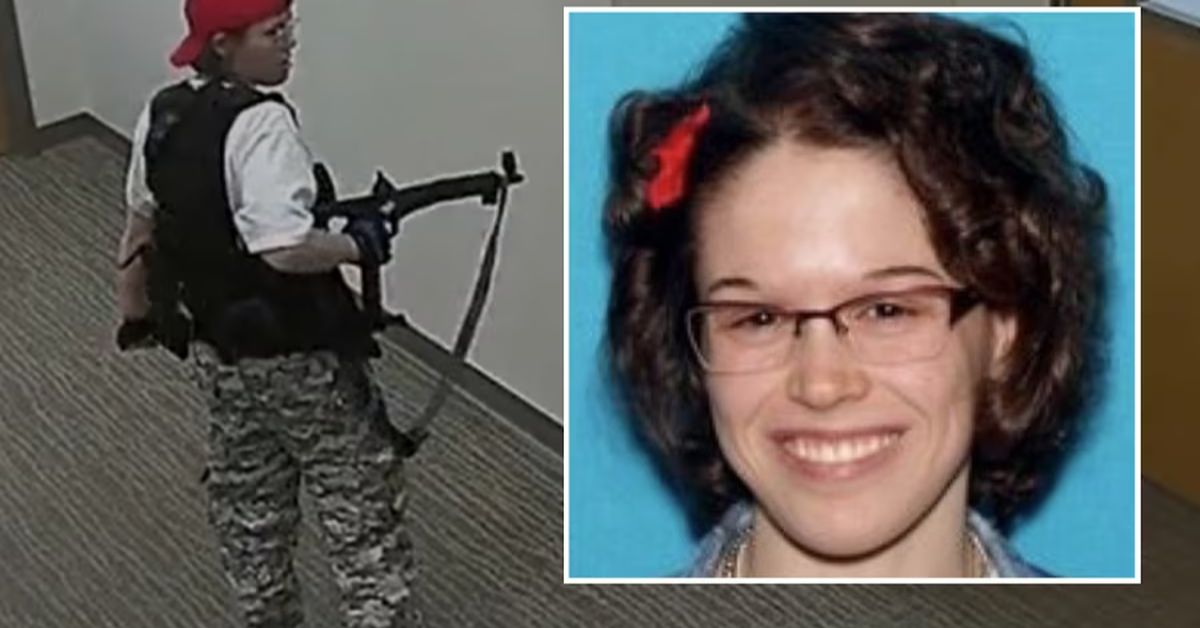 I do know Audrey; I've known her since she was a baby, "I do know Audrey, I've known her since she was a baby. I had just gotten out of the shower when all of this started happening. I didn't know anything more than that. Something was going on next door. It's just tragic for everybody. The sweet children that were hurt, killed, the adults. All of it."
When asked if there were any indicators beforehand, she said,  "Never. She was very sweet. I don't know what happened. It's very scary." A different neighbor gushed about Hale's "great family."
"This is a great family and it's a tragedy," they told NBC News.
According to his LinkedIn profile, Hale was a Nashville-based illustrator and graphic designer. According to the article, Hale worked as an illustrator at AH Illustrations after graduating from Nossi College of Art. There are also references to cat-sitting and working for Grocery Shopper.
We've recently talked about top breaking news stories that you should know. If you want to learn more about details, check out the articles listed below:
Investigators found that Hale had been treated for mental health issues before the shooting, Chief Drake stated at a press conference on Tuesday.
"She was under care, doctor's care, for an emotional disorder," he said.