Blue Lock is a popular sports manga series written and illustrated by Muneyuki Kaneshiro and Yusuke Nomura. The series follows the journey of Yoichi Isagi, a talented young soccer player who is selected to participate in a revolutionary program called Blue Lock.
The program aims to create the ultimate striker, capable of leading Japan to victory in the World Cup. Fans of the series are eagerly anticipating the release of Blue Lock Chapter 213, which promises to be an exciting continuation of the series.
In this chapter, readers can expect to see more intense soccer action, character development, and plot twists that will leave them on the edge of their seats. So, when is the release date for Blue Lock Chapter 213? Let's find out.
These Anime Are a Must-Watch for Any Fan:
Blue Lock Chapter 213 Release Date
Blue Lock is a manga, and every week there are new chapters. Since a long time ago, each new chapter of the manga has come out on time. The next chapter of Blue Lock, Chapter 213, will come out on Sunday, April 2nd.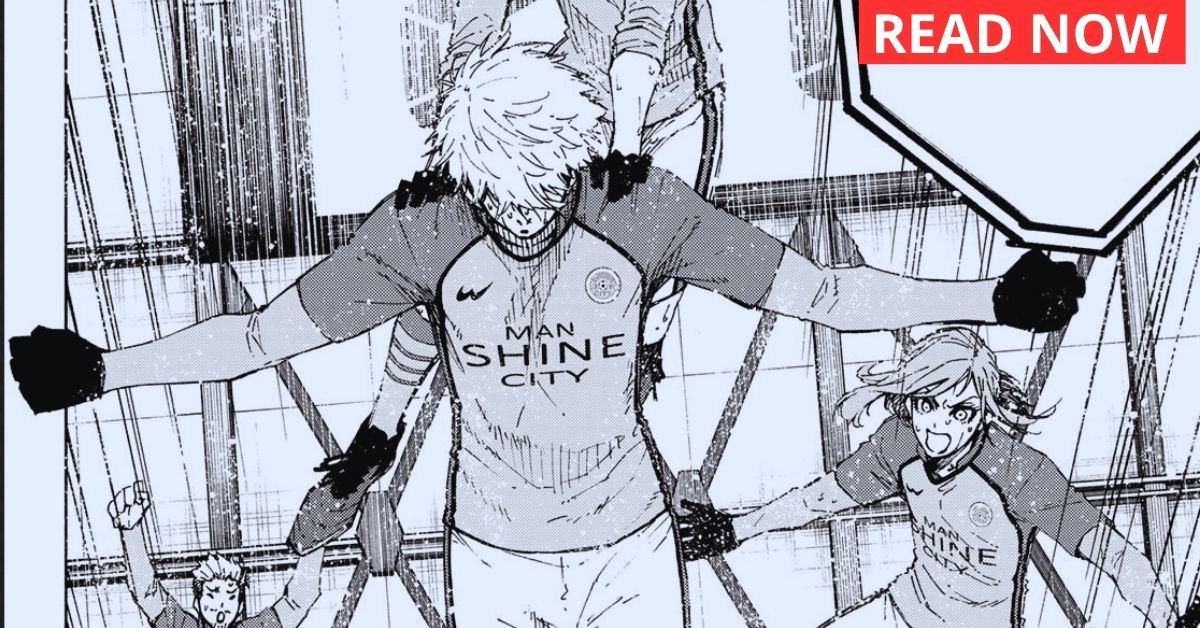 Blue Lock Chapter 213 Recap
Blue Lock Chapter 212 begins with Isagi stopping Don Lorenzo's cross and stealing the ball from Barou. This is a big deal for Isagi, since Barou is one of the best strikers in Blue Lock right now and is worth 100 million yen, making him one of the most expensive players.
Isagi is happy that his body can now respond to what he is thinking and that he can use meta-vision to its fullest. He then tries to attack back. As we've seen in previous chapters, Isagi teams up with Kurona to use their one-touch passes to get by Italy Ubers players.
Yukimiya sees this and tries to get the ball away from Isagi by intercepting it. However, Isagi can see Yukimiya's play from a mile away and uses him as a distraction to get past a defender. Then we see Kaiser, who tried to take Isagi's big chance, but was stopped in his tracks by Lorenzo.
Anime TV Tweeted: BLUELOCK Season 2 & BLUELOCK Movie -EPISODE Nagi- Officially Announced!
BLUELOCK Season 2 & BLUELOCK Movie -EPISODE Nagi- Officially Announced!

✨More: https://t.co/3R6bXihQB3 pic.twitter.com/xm3JxNtVtd

— AnimeTV チェーン (@animetv_jp) March 25, 2023
Lorenzo is the last line of defense for Italy and Kaiser, and Uber's defense is built around him. Niko, Aryu, and Aiku don't try to steal the ball; instead, they slow down the game so that Lorenzo has time to get into position.
But Isagi sees right through his plan and doesn't slow down as he faces them head-on. He was able to get the ball past everyone with the help of Kurona. Now, it's just him and the goalie left. Isagi looked like he was about to score, but Ness tried to stop him.
Ness knows that Isagi can only hit his direct shot with his right foot, so he throws him off balance to make him use his left foot. However, Isagi has a trick up his sleeve. All this time, he has been training in a secret way to hit a reverse direct shot, which comes in handy right now.
At the end of the chapter, Isagi scores his first goal in the Neo Egoist league. He also shows off his new skill, Lefty Shoot, which even impresses Noel Noa, who is the best player in the world.
Blue Lock Chapter 213: Here's Where You Can Read It
Blue Lock, the original manga, is available for purchase on Book Walker and Kobo. The manga has been translated into English by Kodansha and French by Pika. All the back issues and future chapters are available on these sites.