In preparation for the NFL draft, which starts in less than 30 days, I ran my first-ever mock draft of the first round.
Here's how it all worked out for the Las Vegas Raiders:
First six picks:
Carolina Panthers:
Ohio State quarterback C.J. Stroud
Houston Texans
Alabama quarterback Bryce Young
Arizona Cardinals
Alabama edge rusher Will Anderson
Indianapolis Colts
Florida quarterback Anthony Richardson
Seattle Seahawks
Kentucky quarterback Will Levis
Detroit Lions
Georgia defensive lineman Jalen Carter
Las Vegas Raiders pick at No. 7
Oregon cornerback Christian Gonzalez
Other players considered for Raiders:
Texas Tech edge rusher Tyree Wilson, Illinois cornerback Devon Witherspoon and Northwestern tackle Peter Skoronski.
Here is a list of some other articles for you to read. If you want to read some recent articles, click on the links below:
Why Gonzalez:
After a month of draft speculation, I believe Gonzalez to be the best value and best fit for the Raiders at No. 7. Gonzalez would provide the explosive talent and youthful energy that Raiders coach Josh McDaniels has mentioned is lacking. The cornerback position is a need for the Las Vegas team, and he is a top-tier player. The Raiders' defense would take a significant leap forward if they were to get him.
The Raiders should survive this. They'll have their pick of several outstanding players if they pick seventh. They need to sharpen their picking skills.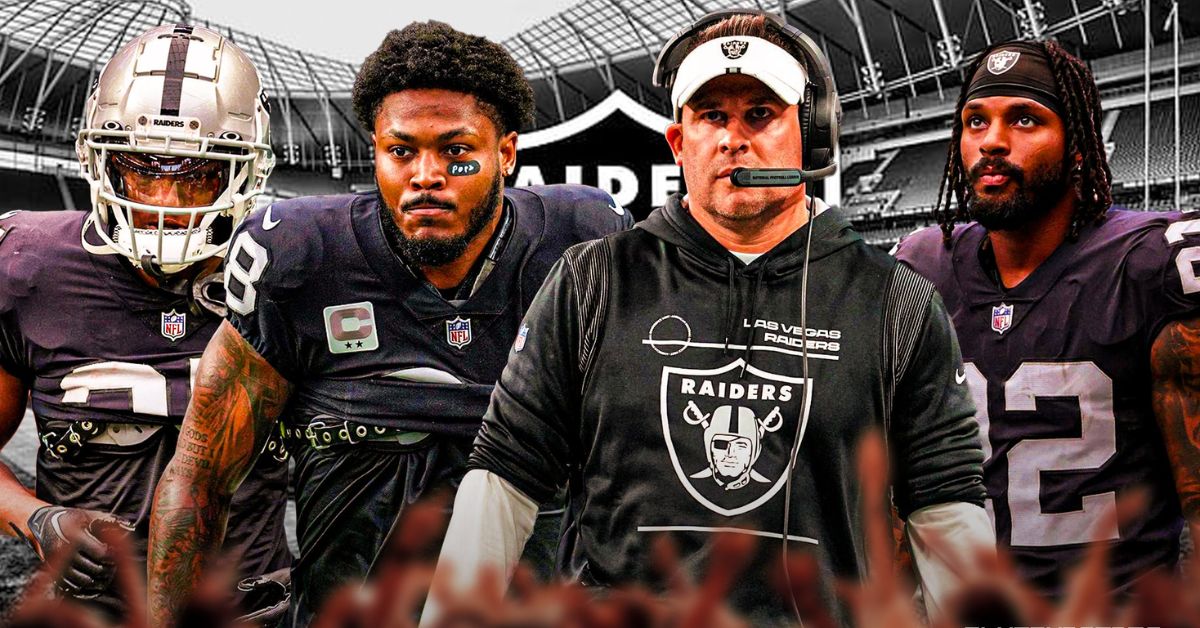 In April of 2023, the Las Vegas Raiders will have the seventh overall pick in the NFL Draft.
In the 2023 NFL Draft, the Las Vegas Raiders have enormous draft capital thanks to their possession of the seventh overall pick and four selections in the first hundred. Here, we delve into the most up-to-date mock drafts, and by checking in with a few experts, we learn that no one, not even David Ziegler and his team, is sure what they'll do with the selection.
2023 Nfl Draft: Las Vegas Raiders Mock Draft Roundup 2.0
Ryan Wilson, CBS Sports
No. 7, Myles Murphy, Edge, Clemson
Ryan Wilson of CBSSports.com simulated the 2023 NFL Draft over the course of the first three rounds. The Silver and Black keep the seventh overall pick and, despite having Will Levis available, opt to add to their defensive unit.
Wilson has selected Myles Murphy, a standout edge rusher from Clemson. Since 2019, when they selected Clelin Ferrell fourth overall, the team has taken a chance on a Clemson edge rusher in the first round. Nevertheless, Murphy is a lot more versatile pass rusher than Ferrell was while at Clemson.
Here is a list of other articles you can read. If you want to read some recent ones, click on these links:
After trading away Darren Waller, Wilson's mock draft has Las Vegas selecting Utah tight end Dalton Kincaid in the second round as their new franchise man at the position. Old Dominion offensive guard Nick Saldiveri is selected at No. 70, and Bowling Green defensive tackle Karl Brooks is taken with the final pick, No. 100.