American criminal drama series Power Book II: Ghost was developed by Courtney A. Kemp as a spinoff of her first series Power. The show premiered in 2020 and centers on Tariq St. Patrick, the son of infamous drug lord James "Ghost" St. Patrick.
Tariq is trying to redeem his mother's name while also securing a bright future for himself. Tariq St. Patrick, at the beginning of the show's third season, is dead set on returning to his family and leaving the game for good. The stakes are higher than ever in Season 3 of Power Book II: Ghost.
On March 17, 2023, Starz debuted the third season of Power Book II: Ghost. Here is a cast and character guide to review before diving into the new season.
Power Book 2 Season 3 Cast
Tariq St. Patrick Played By Michael Rainey Jr.
Power Book II: Ghost centers on Tariq St. Patrick, played by Michael Rainey Jr. The original Power series' protagonist, James "Ghost" St. Patrick, has a son named Tariq. Tariq is a first-generation college student who is also the primary breadwinner for his family.
But after his mother is arrested for the murder of Ghost, he is forced to enter New York City's criminal underbelly to support his family. Tariq is a multifaceted character who, to protect his family, will engage in any criminal action, demonstrating both cleverness and ruthlessness.
At age 10, Rainey Jr. began his acting career, landing bit parts in films and TV shows like The Butler and Orange is the New Black. Yet after being cast as Tariq St. Patrick in Power Book II: Ghost, he became a household name.
We've posted a few other articles about Power Book II: Ghost. You can read the articles by following the links provided below:
Brayden Weston Played By Gianni Paolo
Brayden Weston, portrayed by Gianni Paolo, is a spoiled brat who moves in with Tariq St. Patrick at Stansfield University. Despite his wealth and luxury, Brayden stays loyal to Tariq and proves to be an invaluable partner in their endeavors.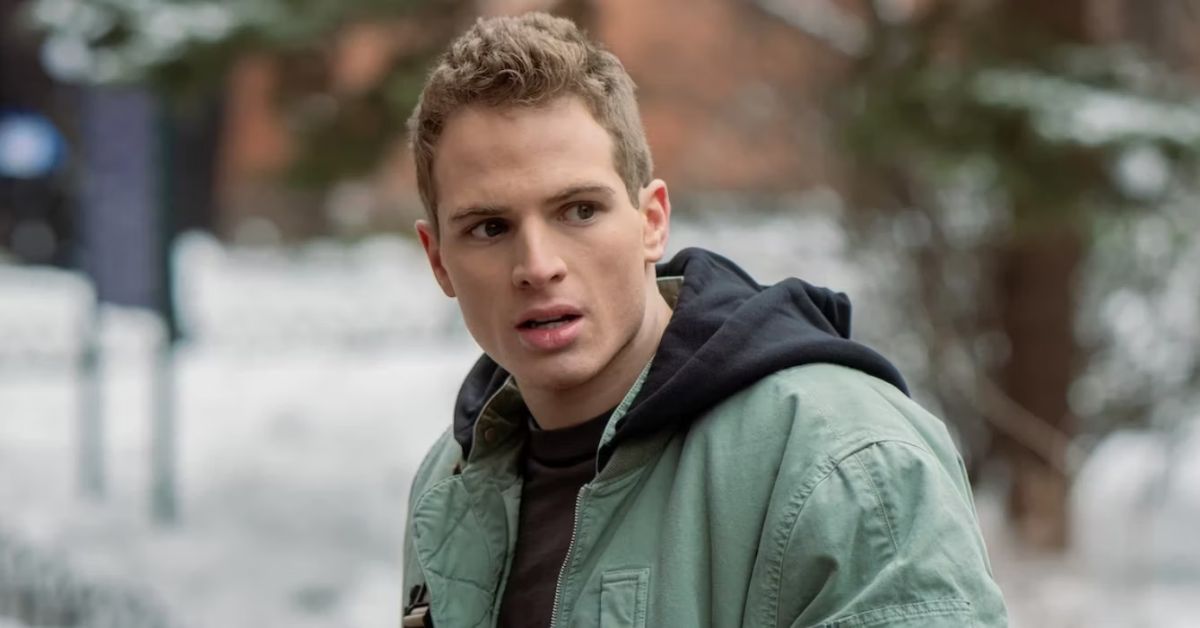 At the beginning of the series, Brayden is shown as a naive and inexperienced character, oblivious to the world outside of his wealthy upbringing. But, as he becomes more involved in Tariq's criminal activities, a more brutal aspect of his personality emerges. With a minor part in Power, Paolo made his acting debut that same year (2015). His role in the horror film Ma also brought him widespread recognition.
Cane Tejada Played By Woody McClain
Cane Tejada is Woody McClain's character, and he is the eldest of Lorenzo and Monet Tejada's children. He is the older brother of Dru and Diana Tejada and the half-brother of Ezekiel Cross, in addition to being Monet's loyal right-hand man.
Cane is the most dependable of Monet's sons and is in charge of maintaining the regulations of the Tejada drug organization until they create a deal with Tariq. Most people recognize McClain from his roles as Bobby Brown in the BET miniseries The New Edition Story and the movie Whitney, both of which he starred in.
Diana Tejada Played By LaToya Tonodeo
Diana Tejada, played by LaToya Tonodeo, is the daughter of Queens-based drug lord Monet Stewart Tejada. Diana is shown to be an intellectual and ambitious member of her family's criminal enterprise. She has frequent disagreements with Dru, her younger brother, who is more sentimental and reluctant to take part in the family's criminal operations.
In 2009, Tonodeo received her first TV role in the comedic film Becoming Pony Boi. The character of Tara Byrd in the American web series The Oath was the one that brought Tonodeo to prominence.
Dru Tejada Played By Lovell Adams-Gray
Dru Tejada, the youngest child of Monet and Lorenzo Tejada, is portrayed by Lovell Adams-Gray. The drug trade has been in his family since his parents got married, so even though he's an artist by day, he's beginning to make a name for himself as a dealer at night.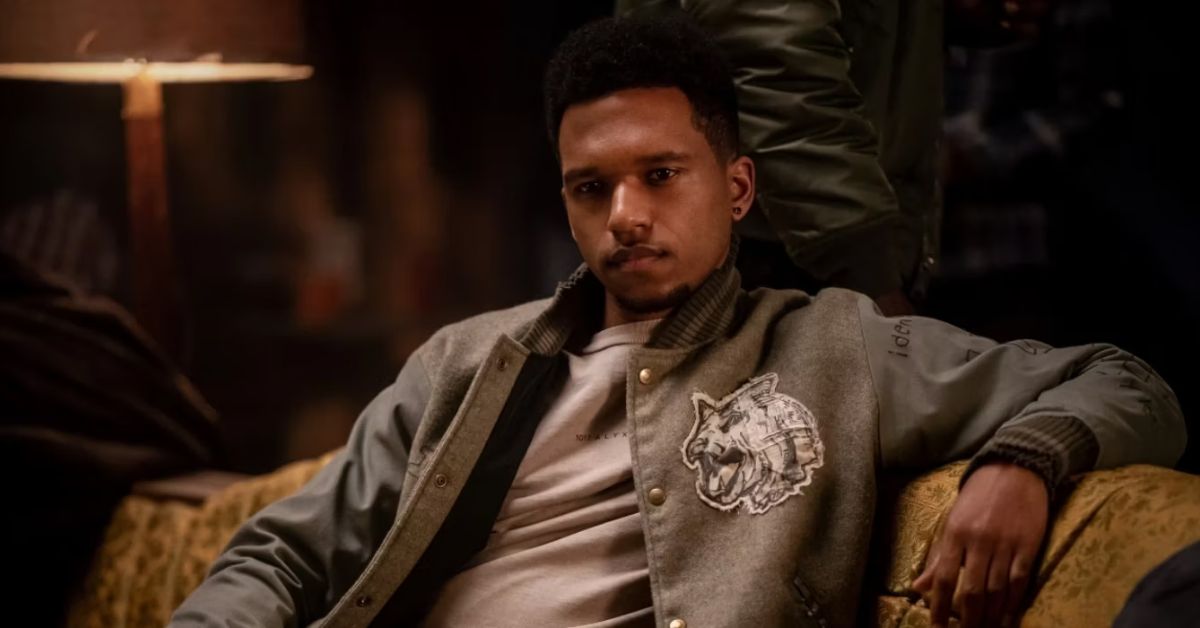 As the book develops, Dru struggles with his place in the criminal organization run by his family. Despite his initial unwillingness to participate, Dru's gradual immersion into the drug trade provides the drama with a substantial amount of conflict and suspense. Adams-Gray has a diverse acting resume, including roles in films like Deadly Inferno and TV shows like Lost Girl and Supernatural.
Monet Stewart Tejada Played By Mary J. Blige
Mary J. Blige portrays Monet Stewart Tejada, the kingpin of a powerful drug-trafficking family based in New York City's Queens borough. Monet is a hard-nosed businesswoman who puts the well-being of her family first and isn't afraid to resort to extreme tactics to attain her objectives.
She has unwavering loyalty to her family and expects nothing less from them. She's known as one of the toughest ladies in the underworld thanks to her reputation for dominance and fearlessness.
Blige is a Grammy-winning singer-songwriter and actress who is known for fusing R&B, soul, and hip-hop into her distinctive sound. Blige's portrayal of Florence Jackson in the 2017 drama film Mudbound was widely praised, and she was nominated for multiple awards, including the Oscar Award for Best Supporting Actress.
Davis Maclean Played By Clifford "Method Man" Smith Jr.
Tariq St. Patrick's family employs Clifford "Method Man" Smith Jr., who portrays a powerful defense attorney, to represent him in court. Davis is shown as a brilliant and personable attorney who knows how to use the law to his advantage.
Before he became a solo star, Method Man was a key figure in the Wu-Tang Clan. He's also done some acting, appearing in movies and TV shows including "How High," "The Wire," and "Luke Cage" in addition to his musical endeavors.
You can read articles about the release dates of other upcoming series:
Cooper Saxe Played By Shane Johnson
Cooper Saxe, played by Shane Johnson, is an ex-assistant U.S. attorney who goes into private practice after being fired. Department of Justice. Cooper is presented as a manipulative and self-serving attorney who is determined to bring down Tariq St. Patrick and his family for their involvement in the drug trade.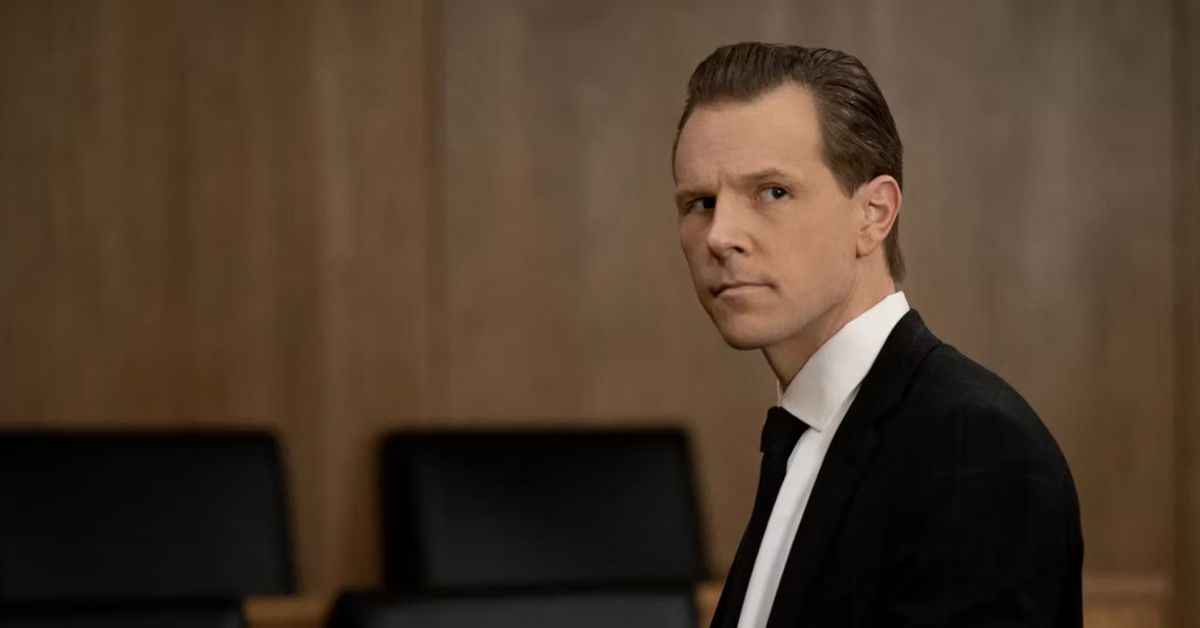 He has a hard time getting along with his fellow law enforcement officers and is willing to break the rules to get what he wants. In addition to CSI: Miami, Law & Order, Cold Case, and Castle are among Johnson's many significant television appearances. His continued presence in the profession is a testament to his acting prowess and adaptability.
Effie Morales Played By Alix Lapri
Effie Morales, played by Alix Lapri, is a Stansfield University student who falls in love with Tariq. In addition to her involvement in the drug trade, Effie is shown as a smart, self-reliant young woman. She initially befriends Tariq to purchase narcotics from him, but as the two get closer, the dynamics of their relationship become increasingly complex.
As a singer-songwriter, Lapri's career got its start when she was just a teen and started posting her renditions of hit songs online. As a result, she was able to land a recording contract with a smaller record company.
Lorenzo Tejada Played By Berto Colon
Berto Colon portrays Lorenzo Tejada, the jailed patriarch of the notorious Queens, New York-based drug-dealing Tejada family. Everyone around Lorenzo fears and reveres him because of his cunning and ruthlessness as a criminal genius.
From behind bars, he still directs his family's activities and exercises considerable influence over their illegal enterprise. After beginning his acting career in the early 2000s, Colon has gone on to star in a wide variety of film, TV, and stage plays. Orange Is the New Black, Blindspot, and Narcos are just some of the shows he's guest-starred in.
Jenny Sullivan Played By Paton Ashbrook
Jenny Sullivan, portrayed by Paton Ashbrook, is the defense attorney for James St. Patrick in Tasha St. Patrick's murder trial. After Saxe accused Tasha of stealing the queen pin statue, the allegations were dropped.
Jenny has returned to the limelight to advocate for the murder victim Jabari Reynolds of Stansfield University. She will not rest until she finds and brings to justice whoever murdered Reynolds. Ashbrook is well-known for her roles in films like Minor Premise and TV shows like Shameless, both of which she directed.
Rashad Tate Played By Larenz Tate
Larenz Tate portrays Rashad Tate, a prominent political politician and former New York City Councilman who stands for Lieutenant Governor. Rasha is shown as a charismatic and ambitious politician who will not hesitate to work with unsavory personalities or manipulate those around him to achieve his aims.
Films like "Menace II Society," "Dead Presidents," and "Love Jones" helped make Tate a household name. Tate has appeared in films and on television in shows like The Postman and Rescue Me.
Blanca Rodriguez Played By Monique Curnen
Blanca Rodriguez, portrayed by Monique Curnen, is a New York City Police Department investigator who is looking into Ghost and Angela. After Angela's death, she convinced Jacob Warner to make her the head of the investigation team that included Cooper Saxe. You may recognize Curnen from his roles in Lie to Me and Gotham.
New Characters
New characters make their debut in Power Book II: Ghost's third season. The new professor of Stansfield University, Harper Bone, is played by Keesha Sharp. Sharp was a star on multiple hit shows, including Girlfriends and Everybody Hates Chris.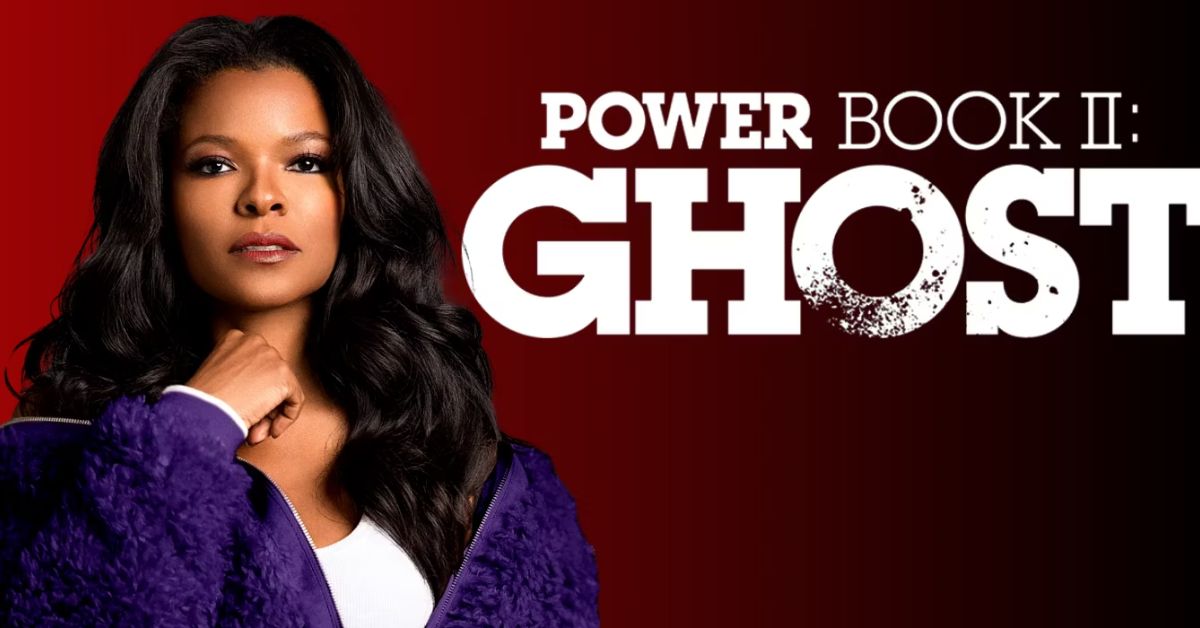 Heist's David Walton plays Lucas Weston, a high-ranking executive at his family's Wall Street corporation who is always up for an adventure. Bayden and Tariq's new love interest, Kiki Travis, is portrayed by Moriah Brown.
Power Book II: Ghost is currently available on Starz and Amazon Prime. Power Book II: Ghost is available to rent or buy on Vudu, Google Play, iTunes, and Amazon Instant Video.
For additional information on upcoming film and television releases, follow our Twitter page.