Christine McVie, who was in the band Fleetwood Mac, died, and the reason why has been found out. McVie died on 30 November 2022. In a statement, her family said that the 79-year-old woman "died peacefully at the hospital after a short illness."
Now that her death certificate is out, we know that the singer-songwriter died of an ischaemic stroke. This happens when blood flow to the brain is cut off or reduced.
In the document, it says that McVie was previously diagnosed with "metastatic malignancy of unknown primary origin."
This means that cancer had spread to other parts of her body, but the tumor had not been found. On the death certificate, cancer is listed as the second cause of death.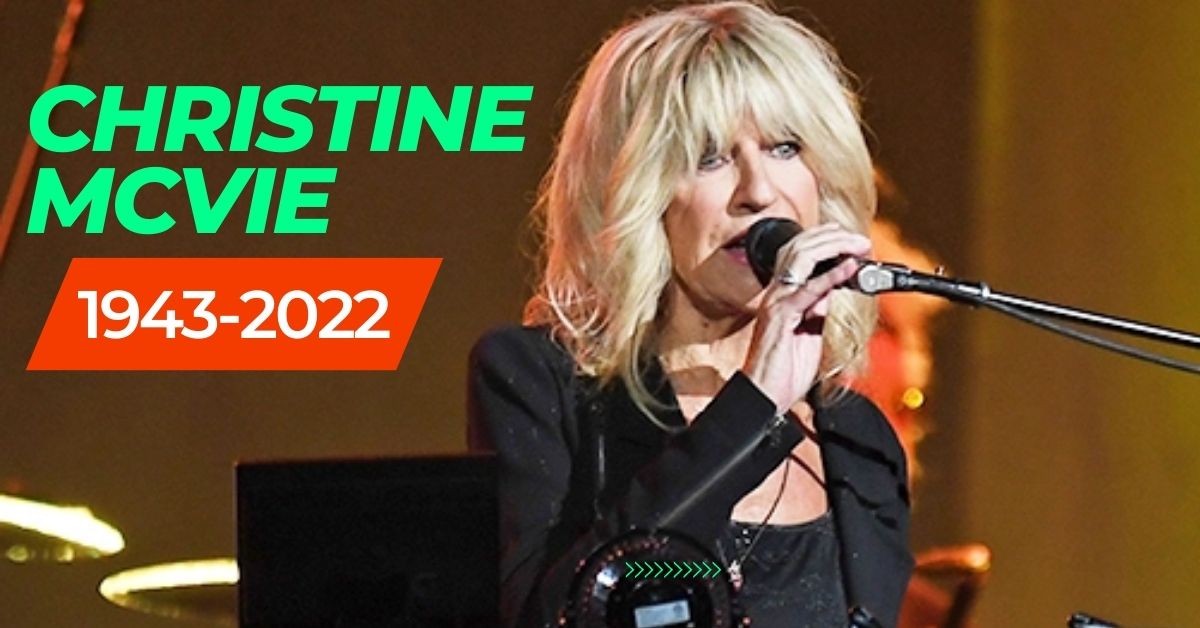 Christine Perfect, who went by the name Christine McVie, married John McVie, the bassist, and joined Fleetwood Mac in 1970. She left the band in 1998, after 28 years. She came back in 2014.
Some of the band's biggest hits, like "Everywhere," "Little Lies," "Don't Stop," and "Say You Love Me," were written by the musician.
These News Have Been Making Headlines:
The band said in a statement after hearing about her death, "There are no words to describe our sadness at the passing of Christine McVie. She was truly one-of-a-kind, special, and talented beyond measure. She was the best musician anyone could have in their band, and the best friend anyone could have in their life.
"We were so lucky to have a life with her. Individually and together, we cherished Christine deeply and are thankful for the amazing memories we have. She will be so very missed."
Tribute to Christine Mcvie:
1 week ago today we celebrated Christine's extraordinary life in an intimate gathering just above the ocean waves in Malibu.We honored our Songbird by sharing stories & toasting her legacy that will continue to inspire.She is missed beyond words and remains in our hearts forever. pic.twitter.com/qerIP1T6e2

— Christine McVie (@christine_mcvie) January 17, 2023
As a tribute, McVie's bandmate Stevie Nicks sent out a handwritten letter with the lyrics to "Hallelujah," a song by Haim that will come out in 2020. They say, "I used to have a best friend, but she's gone now. I wish I could see it right now. You always remind me that memories last for a long time. You were there to protect me like a shield, with these arms reaching out.
"Long hair running with me – through the field… Everywhere, you've been with me all along," she wrote, signing: "See you on the other side, my love. Don't forget me – always, Stevie."