Hulu has announced that it would produce a documentary about Freaknik, the legendary party of yesteryear, so it appears that Freaknik will finally get its day in the sun. The news was initially reported by Variety.
The story of the influential street party's emergence and destruction will apparently be chronicled in a film titled "Freaknik: The Wildest Party Never Told." Jermaine Dupri, another Atlanta legend, is rumored to be involved.
There is no set release date as of yet, but it will undoubtedly bring up a lot of memories for Atlanta residents, both good and terrible. Take a Peek at this tweet Hulu put up on the 7th of April.
We had a time last night. https://t.co/smsQNOUUJ9

— Hulu (@hulu) April 7, 2023
According to Atlanta Magazine, Freaknik began in 1983 at a picnic in Piedmont Park hosted by students from the Atlanta University Center who were unable to return home for Spring Break.
Yet as word of the lowly kick-back spread, it grew from a picnic to a rowdy week-long celebration. Nearly 250,000 students and non-students alike flocked to Atlanta for it, according to reports by the Associated Press; nevertheless, some Atlanta residents garnered the ire of the nation by complaining about the increased noise, traffic, and street dancing.
We've put together a list of some other recent articles we've written about the New Hulu series. look at the links below:
By the time Freaknik was held in 1994, city officials were under increasing pressure to cancel the festival due to safety concerns. The festival's decline began in 1995 after allegations of rapes, looting, arrests, and shootings.
Morris Brown University had planned to bring back the festival as recently as 2020, but the spread of the COVID virus derailed those efforts.
Photos: Stills from Freaknik street party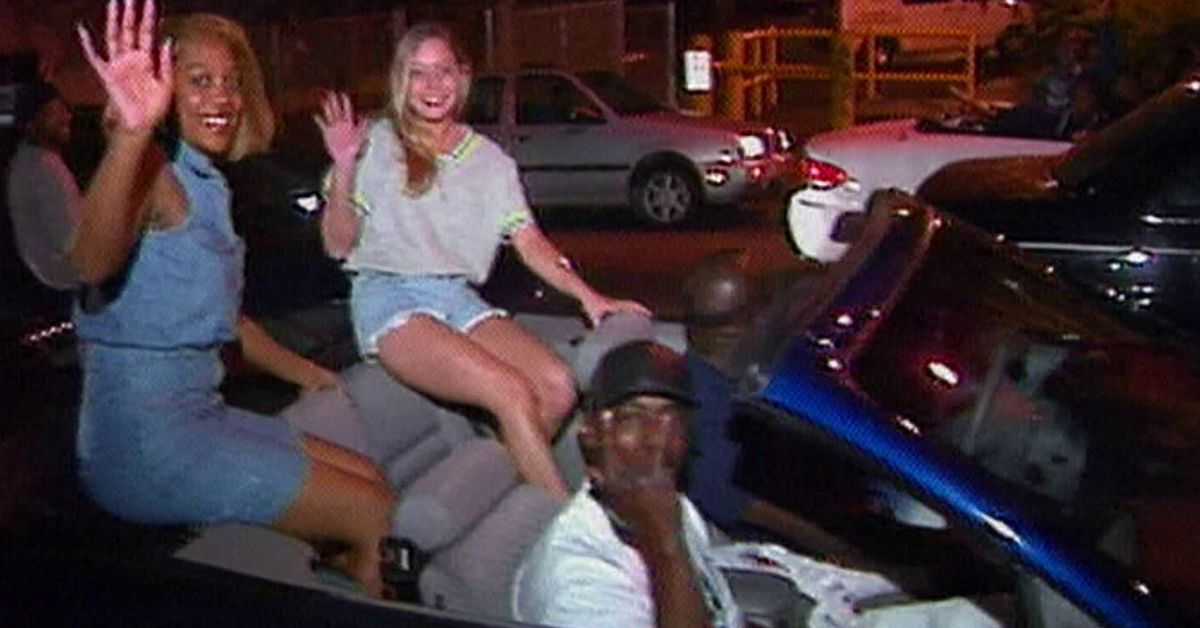 Atlanta Spring Break 'Freaknik' Documentary on Hulu "Park Avenue Peerage" Blog and Jewel Thief Gerald Blanchard
Three new original documentaries, "Freaknik: The Wildest Party Never Told," "Queenmaker: The Making of An It Girl," and "The Jewel Thief," have been added to Hulu's growing library.
Freaknik: The Wildest Party Never Told "recounts the rise and fall of a small Atlanta HBCU picnic that exploded into an influential street party and spotlighted ATL as a major cultural stage," per Hulu's description. " Can the magic of Freaknik be brought back 40 years later?"
Jermaine Dupri, Luther Campbell, Peter Bittenbender, and Melissa Cooper for Mass Appeal; Eric Tomosunas for Swirl Films; Terry Ross; Alex Avant; and showrunner Geraldine L. Porras and director P Frank Williams serve as executive producers. Jay Allen and Nikki Byles are the producers.
From MRC, "Queenmaker: The Making of an It Girl" reveals the story behind the now-defunct "Park Avenue Peerage" blog. "In the height of heiress-era NYC, an anonymous blogger infiltrated Manhattan's elite, bringing socialite celebrity to new heights," according to the doc's logline. "When the website's creator was unmasked, the mastermind was not who anybody expected."
Emmet McDermott, Scott Kaplan's business partner at CoverStory, is the show's producer. The documentary was directed by Zackary Drucker.
"The Jewel Thief" will give "the unbelievable first-hand account of Gerald Blanchard, one of the most creative, calculating and accomplished criminal masterminds in modern history," Hulu writes. "Two unlikely Winnipeg detectives track Blanchard across the globe as he perpetrates a series of increasingly elaborate heists in a quest for fame and notoriety through a life of crime."
Landon Van Soest is set to helm the documentary, which is a collaboration between A Submarine Deluxe Production and Transient Films. Rick Brookwell and Ben Schwartz are among the show's executive producers. Van Soest, Josh Braun, Ben Braun, and Dan Braun are all involved in production.
These documentary orders follow Hulu's announcement of the "Child Star" documentary, which will include Demi Lovato in her first directing role and will focus on notable child performers. With the help of some of the world's most recognizable former child stars, this project "deconstructs the highs and lows of growing up in the spotlight."
Last year, Hulu released the critically acclaimed documentaries Captive Audience, Victoria's Secret: Angels and Demons, and God Forbid: The S*x Scandal That Brought Down a Dynasty, and this year, in February, they released the critically acclaimed documentary Stolen Youth: Inside the Cult at Sarah Lawrence.
Here is a list of some other recent articles we've written about the New Hulu series. look at the links below:
Both Belisa Balaban, the senior vice president of documentaries and unscripted shows, and Beth Osisek, the vice president of documentaries, oversee the doc sector at Hulu Originals.
Check out Leedaily.com for the latest updates and other details.