Microsoft's initial $1 billion investment in OpenAI in 2019 was met with about as much fanfare as a normal corporate venture round. Electric vehicles, sophisticated logistics, and aircraft were not the only sectors generating mega-valuations in the red-hot startup market; artificial intelligence did, too.
The market appears significantly different now, three years later. When high-growth, loss-making technology businesses' public market multiples have plummeted, funding for startups has dried up. Generative AI, which includes systems that generate automated text, visual, and audio answers, is the notable exception.
OpenAI is the hottest private firm right now. The San Francisco-based business released ChatGPT in November, and it quickly became popular due to the chatbot's ability to provide users with human-like responses to their questions.
Microsoft's investment, which had previously flown beneath the radar, is now the subject of intense speculation among venture capitalists and public stockholders alike. According to reports, Microsoft has invested a total of $13 billion into OpenAI, valuing the company at over $29 billion.
This is because Microsoft is providing OpenAI with more than just financial support. As the exclusive supplier of compute resources for OpenAI's research, products, and developer APIs, it is also an arms dealer. Massive workloads are being performed on Microsoft's cloud servers as startups and multinationals, including Microsoft, scramble to connect their products with OpenAI.
Microsoft is including the technology in its Bing search engine, its Dynamics 365 marketing and sales platform, its GitHub developer tools, its Microsoft 365 productivity suite, and its Azure cloud. Wells Fargo analyst Michael Turrin estimates that Microsoft could gain over $30 billion in yearly revenue as a result of these developments, with Azure contributing nearly half of that total.
We've recently written about some of the best articles about Microsoft news and updates. Check out the links if you want to learn more:
European Commission Reacts To Microsoft Activision Employee Comments
Hawaiian Estate Of Late Microsoft Co-Founder Paul Allen Sells For Record $43 Million
The implications for Microsoft's investment and the agreement as a whole are unclear. During an interview, Turrin remarked, "It's so good that I have investors asking me how they pulled it off, or why OpenAI would even do this."
Nevertheless, the monetary ramifications are not simple.
A Matter of Pride
OpenAI started up in 2015 and is entirely non-profit. In 2019, two executives announced the formation of a "capped-profit" organization called OpenAI LP in a blog post. The existing arrangement prevents early investors from earning more than 100 times their initial investment, while later investors like Microsoft earn much less.
OpenAI LP income will be split between Microsoft and the nonprofit organization after the initial investment has been repaid, according to a company representative. A Microsoft representative said the company would not comment.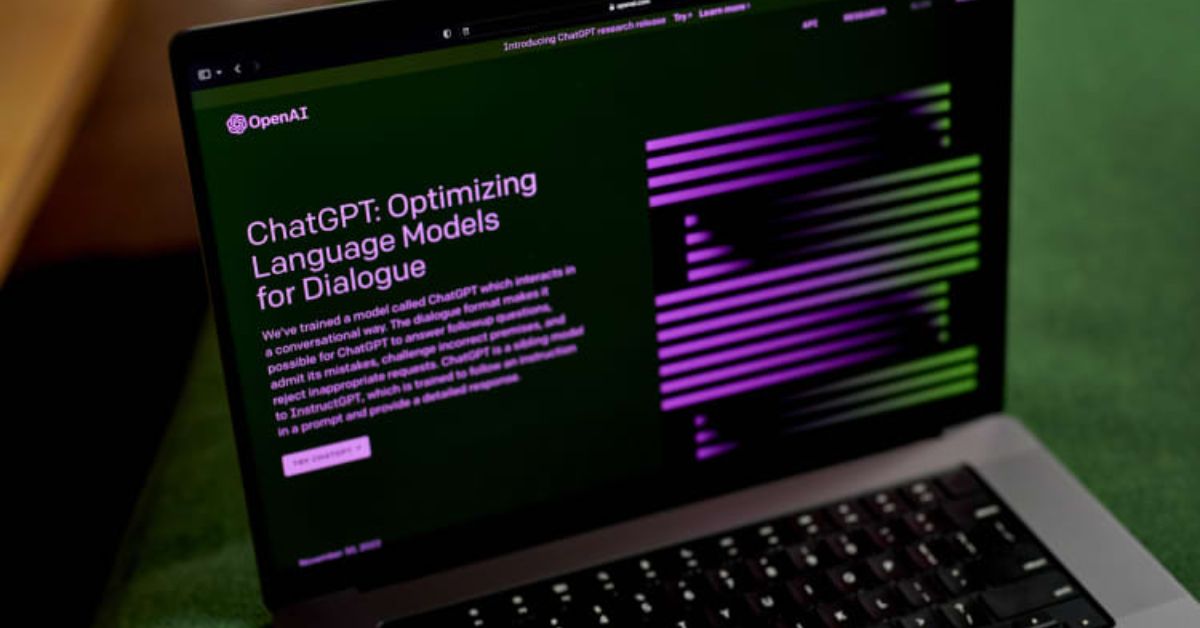 For investors, the system "feels commensurate with what they could make investing in a pretty successful startup (but less than what they'd get investing in the most successful startups of all time!)," as OpenAI co-founder and one of the blog post's authors Greg Brockman put it in a 2019 Reddit comment.
It's a novel concept in Silicon Valley, where the venture capital industry has always placed a premium on profit maximization. Even Elon Musk, one of OpenAI's original sponsors, doesn't see the point. Musk has tweeted multiple times this year about his concerns with OpenAI's unorthodox structure and what it could mean for the future of artificial intelligence (AI), especially in light of Microsoft's stake in the company.
The latest Microsoft-related news and updates have been covered in some of our top articles. Click the links for further information:
″OpenAI was created as an open source (which is why I named it 'Open' AI), non-profit company to serve as a counterweight to Google, but now it has become a closed source, the maximum-profit company effectively controlled by Microsoft," Musk tweeted in February. "Not what I intended at all."
If OpenAI is successful, as Brockman has claimed on Reddit, the business may "create orders of magnitude more value than any company has to date." Microsoft stands to gain as one of OpenAI's most significant investors.
OpenAI was created as an open source (which is why I named it "Open" AI), non-profit company to serve as a counterweight to Google, but now it has become a closed source, maximum-profit company effectively controlled by Microsoft.

Not what I intended at all.

— Elon Musk (@elonmusk) February 17, 2023
Microsoft has publicly fumbled in AI and has not built a major business on its own, but by relying on OpenAI, it may be able to dramatically reverse its fortunes. Microsoft has discontinued its virtual assistants Clippy in Word, Cortana in Windows, and Tay on Twitter.
Although CEO Satya Nadella reported in October that Azure Machine Learning revenue has increased for four consecutive quarters, Microsoft has not published the size of its AI business, in contrast to other sectors like advertising or security.
Nadella can at least say that he has done some impressive work with OpenAI. A month after the release of ChatGPT, he made the following remarks at Microsoft's annual shareholder meeting in December:
"When I think about Azure, one of the things that we have done, in fact, in the context of even ChatGPT, which today is one of the more popular AI applications out there, guess what? It's all trained on the Azure supercomputer."
New artificial intelligence (AI)-powered enhancements to the Bing search engine and the Edge web browser were unveiled in February at a press event hosted at Microsoft's headquarters in Redmond, Washington. One of the keynote speakers was Altman.
Since then, the Bing chatbot has had some infamous, creepy discussions with users and provided some wrong responses during its initial rollout, so to speak. Google's staff were so disappointed with the launch of its rival Bard AI program that they used words like "rushed" and "botched" to describe the company's efforts.
Notwithstanding certain teething problems, the tech industry as a whole is quite excited about the potential of new technologies built on large language models (LLMs).
OpenAI's bot is built around a Program named GPT-4 that was taught to write in a natural way using data from the web. The OpenAI spokesman confirmed that Microsoft is the exclusive licensee of GPT-4 and all other OpenAI models.
A Wide Variety of Alternative LLM Programs Exist
Only last month, Google announced that it has begun testing an LLM dubbed PaLM with select developers.
Google-backed Anthropic, which has chosen Google as its "preferred" cloud provider, is among the startups that offer its LLMs. The others are AI21 Labs, Aleph Alpha, and Cohere. Anthropic co-founder and former vice president of research at OpenAI Dario Amodei shares the fears of AI proponents like Sam Altman and Elon Musk regarding the technology's potential for abuse.
Anthropic incorporated in the state of Delaware as a public-benefit corporation in 2021, signaling an aim to make a positive social effect with financial success.
As an Anthropic representative told CNBC in an email, "We were and are focused on developing innovative structures to provide incentives for safe development and deployment of AI systems and will have more to share on this in the future," and the company plans to disclose more information about these efforts in the future.
Microsoft's $13 billion bet on OpenAI carries huge potential along with plenty of uncertainty https://t.co/AKHJoTiFce

— CNBC (@CNBC) April 8, 2023
we've published a number of stories covering the latest Microsoft-related news and upgrades. Read on for further information and relevant links:
It is Universally Acknowledged That the Sector is in Its Infancy
Sourcegraph CEO Quinn Slack called OpenAI the best LLM supplier, but he hasn't seen evidence that Microsoft has benefited from the partnership.
"I don't think people should look at Microsoft and say they've locked up OpenAI and OpenAI is doing their bidding," Slack said. "I truly believe people there are motivated to build amazing technology and make it as widely used as possible. They view Microsoft as a great customer but not someone that's controlling. That's good, and I hope it stays that way."
There are many doubters of OpenAI. After labeling OpenAI's GPT-4 technology as "biased, deceptive, and a risk to privacy and public safety," a nonprofit organization called on the FTC to prevent OpenAI from issuing future commercial releases of GPT-4 at the end of last month.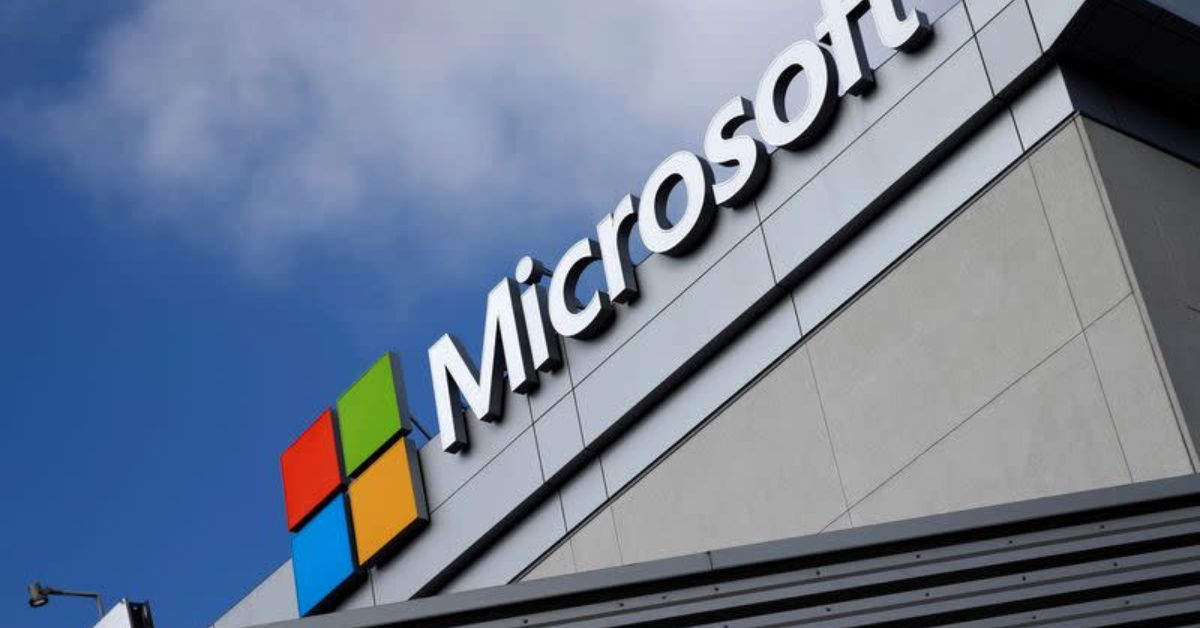 Microsoft, which does not have a representative on the OpenAI board, is a logical acquirer if the company decides to sell itself. But, regulators would undoubtedly look askance at such a merger due to AI and Microsoft antitrust worries. Microsoft might sidestep scrutiny from the United States antitrust regulators under the Hart-Scott-Rodino Act if it did not become the owner of OpenAI.
"I've gone through it. It's painful," said David Zilberman, a partner at Norwest Venture Partners. OpenAI's current price makes an eventual IPO the most likely outcome, according to Scott Raney, managing director at Redpoint Ventures.
PitchBook estimates that OpenAI will bring in $200 million this year, growing 150% from 2022, and $1 billion in 2024, representing a growth of 400%.
"When you raise at a $30 billion valuation, it's kind of like, there's no turning back at that point," Raney said. You're saying, "We plan to be a big independent standalone company."
A representative for OpenAI stated that the company has no intentions of going public or being bought.