After "Twitter Files" journalist and Substack writer Matt Taibbi announced he was leaving the social media network, Elon Musk slammed the allegations as "false." Substack carries Musk's reports.
In a message on Saturday, Musk claimed that "Substack links were never blocked" on Twitter.
1. Substack links were never blocked. Matt's statement is false.

2. Substack was trying to download a massive portion of the Twitter database to bootstrap their Twitter clone, so their IP address is obviously untrusted.

3. Turns out Matt is/was an employee of Substack.

— Elon Musk (@elonmusk) April 8, 2023
"Turns out Matt is/was an employee of Substack," the millionaire continued.
On Friday, Twitter started labeling links to Substack as "unsafe" and disabled the "like" and comment features on tweets referencing news from the site.
The most recent major headlines and breaking news are covered. Read some of the articles we recommend below:
After hearing about the changes, Taibbi declared he would be quitting the site, calling it "unusable" for him. The "unsafe" signs appeared to be removed by Saturday afternoon.
Co-founder of Substack Chris Best responded to Musk's assertion that Taibbi worked for Twitter. Best was among a small group of reporters to whom Musk allowed access to Twitter's internal messages last year.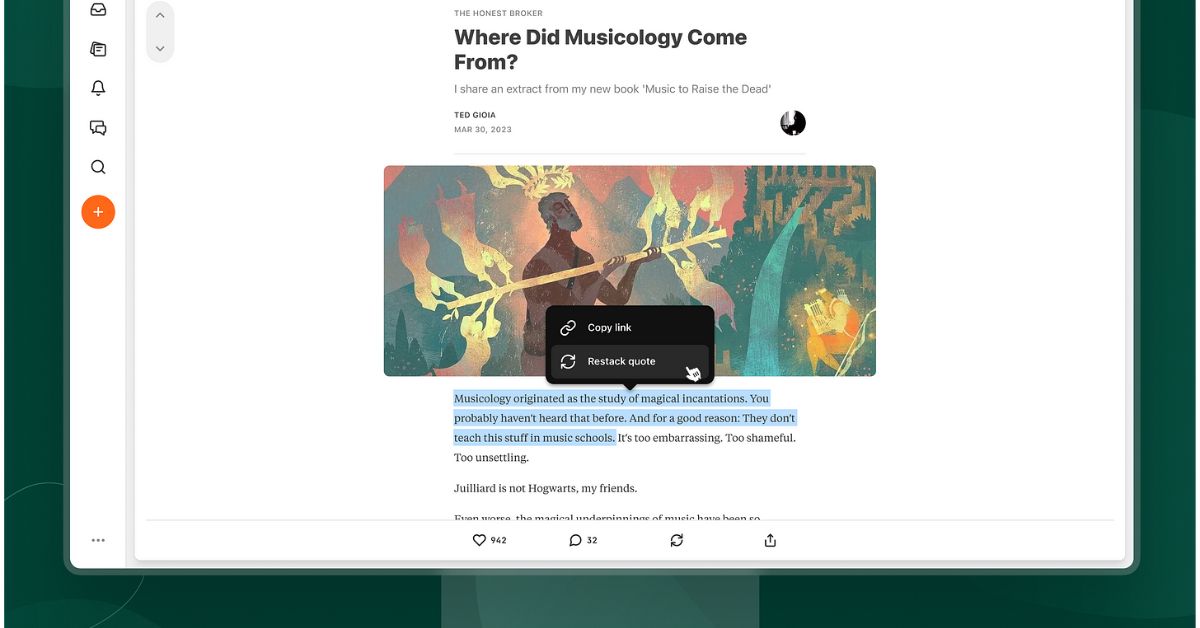 Best fired back on Substack's Notes platform, a Twitter competitor whose impending launch appears to have angered Musk, writing, "None of this is true." "It's one thing to mess with Substack, but quite another to treat writers this way."
However, Taibbi told The Post on Saturday that the whole thing is a "business dispute."
"All I can say is that I appear to be in the middle of a business dispute," he said.
Substack Launches A New Notes Feature
Just after Elon Musk took his doge throne and began hacking away at our favorite parts of Twitter, people started exploring for alternatives. Do we go to Mastodon? Is the Hive Social platform becoming mandatory? Will we be compelled to use Instagram Notes?
Substack, a newsletter platform, introduced its chat feature around the same time, providing a place for Substack writers and creators to hold Twitter-style chats with their subscribers. It was (and is) a place that looked and felt like Reddit but more like AOL IM or a group chat. That wasn't a replacement for social media, to be sure.
When Chat first debuted, Hamish McKenzie, co-founder of Substack, said to Mashable, "I think it's going to be huge. people are kind of fed up with it all in the public brawl of social media, and the idea of having a space where you can hang out with the people who actually want to be hanging out with you and talking about the things that you have a shared interest in … having that greater control. It's just more fun."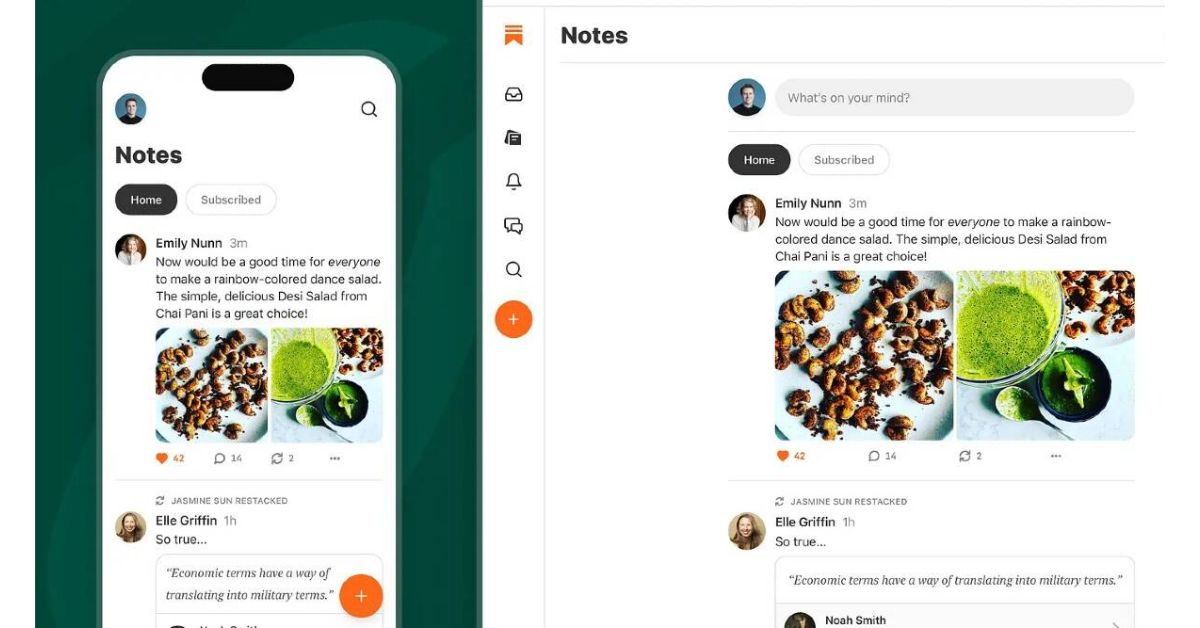 Substack has recently introduced a new feature called Notes, which functions similarly to other social network feeds. Substack already has a feature where newsletter authors can recommend publications to their readers called Recommendations, but the new Notes feature will "give them the power to recommend almost anything — including posts, quotes, comments, images, links, and ideas," as stated by the company's founders Chris Best, Hamish McKenzie, and Jairaj Sethi. All users will be able to access the new feature in the near future.
"Our goal is to foster conversations that inspire, enlighten, and entertain, while giving writers a powerful growth channel as these interactions find new audiences," Best, McKenzie, and Sethi wrote, adding the incredibly realistic: "Imagine Kareem Abdul-Jabbar leaving a comment on Margaret Atwood's note about trends in science fiction; or Alison Roman sharing a quote from an amazing recipe developed by a little-known food writer who then gets a flood of subscriptions. Think of your favorite Substack economists nerding out in a deep thread about the latest jobs report; or Joe Posnanski and Molly Knight going back and forth about Major League Baseball's Opening Day."
We've all been waiting for a genuine Twitter replacement for a while now. This might be the one. https://t.co/WTvZeIYvFn

— Max Fawcett 🇨🇦 (@maxfawcett) April 7, 2023
The development team recognizes that Notes will resemble other social media feeds; however, as the Substack network is supported by subscription fees rather than advertising, Notes will be ad-free. Substack claims this development "changes everything."
Recent top-tier and breaking headlines have been covered. Check out the list of articles we've provided below:
Substack doesn't have issues with ads, but that doesn't mean it's perfect. Consider the case of anti-transgender British author Graham Linehan, who was banned from other social networking sites but still has thousands of paying members on Substack despite engaging in harassment, transphobia, and hate speech.
Speech on Twitter… palpably less free since the site was purchased by Elon Musk. (Joe, via Joe's Web-Elf)https://t.co/JA7NeWHqWm

— Joe Hill (@joe_hill) April 7, 2023
Yet, the founders of Substack are adamant that doing away with the advertising model will foster a more sophisticated community.
"The lifeblood of a subscription network is the money paid to people who are doing great work within it," the creators wrote. "Here, people get rewarded for respecting the trust and attention of their audiences. The ultimate goal on this platform is to convert casual readers into paying subscribers. In this system, the vast majority of the financial rewards go to the creators of the content."