How many episodes are planned for season 2 of Sister Boniface Mysteries on BritBox? All the information you need is noted down below.
Each of us has our favorite TV shows, and we should never miss a new season or episode.
Sister Boniface Mysteries devotees, your beloved characters are ready to have you back. British audiences in the United States have eagerly awaited the return of the BBC Studios-produced historical drama since its debut on BritBox in February 2022.
The series is a spin-off of Father Brown created by Jude Tindall and stars Lorna Watson as the title character. New episodes do feature her return to the role, but I'm curious if BritBox has renewed Sister Boniface Mysteries for a second season and, if so, how many episodes we may expect to see.
Is Sister Boniface Mysteries Season 2 on Britbox?
Although some episodes of Sister Boniface are now available to watch on BritBox, the whole season has not yet debuted. On April 4, 2023, the first two episodes aired on the platform. Going forward, new episodes will drop every other Tuesday.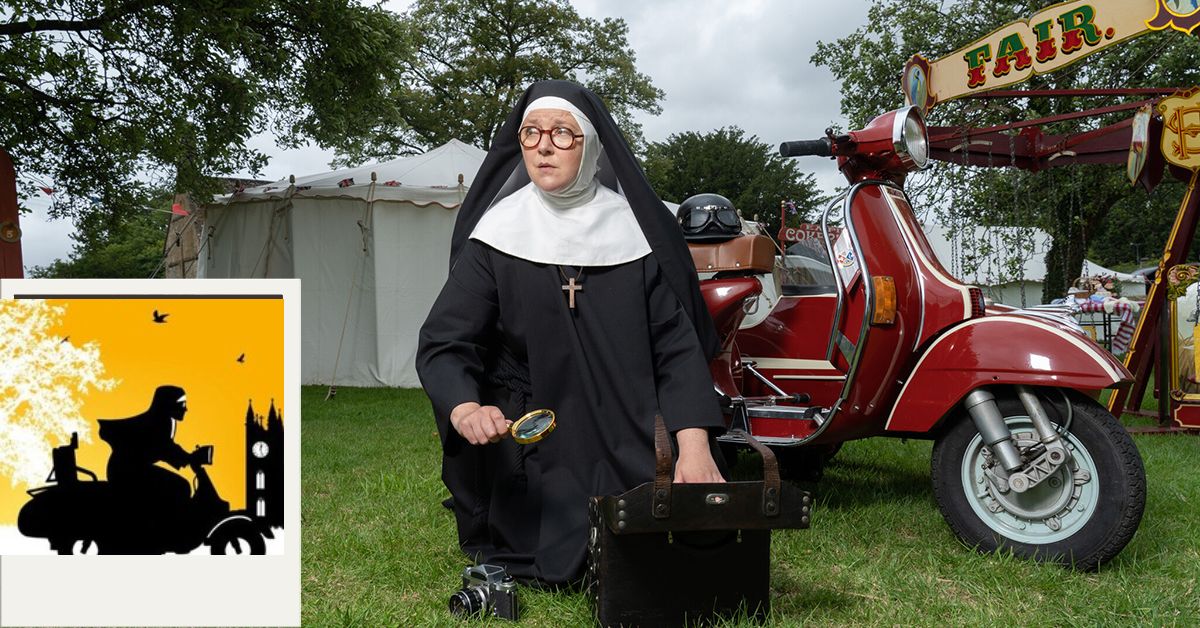 Fans can also subscribe to the BritBox channel on Amazon Prime Video to see new episodes the day after they air. Currently, you can get a free trial for seven days.
This takes the detective genre in a different direction than other historical dramas like Bridgerton and Sanditon.
Here are more articles about new movies and TV shows coming out soon. You can read the articles to find out more:
How Many Episodes in Sister Boniface Mysteries Season 2?
The titles of all 10 episodes of season 2 of Sister Boniface Mysteries are listed below.
Don't Try This at Home
The Shadow of Baron Battenberg
The It Girl
The Book of Shadows
St. George's Defence
A Tight Squeeze
Stiff Competition
Dead Air
Stage Fright
The Good Samaritan
BritBoxUs sent out a tweet on April 3, and in that tweet, they listed all of the upcoming series and when they would be out. You can find out more by reading the full tweet below:
This April, #BritBox is showering you with new titles to enjoy. #ComingSoon #SisterBoniface #BrianCox #Grace pic.twitter.com/iBKuoDBG7B

— BritBoxUS (@BritBox_US) April 3, 2023
'She Was More Than Just a Punch Line'
In a recent interview with Memorable TV, Lorna discussed the show's success and the appeal of its titular character.
"The idea of a sleuthing nun is brilliant, and that's probably why this character resonated the way it did. Sister Boniface went down well on Father Brown because she was more than just a punch line."
We couldn't resist😆. The more important thing is that new episodes of #SisterBoniface are now available on #BritBox pic.twitter.com/fggiPVNKKM

— BritBoxUS (@BritBox_US) April 4, 2023
More articles about upcoming movies and TV shows are listed below. You can the articles for more information:
She added: "She felt like she was a character who had more to say, and people thought it would be nice to get to know her more in some capacity."
Sister Boniface Mysteries season 2 is streaming on BritBox.