Lori Vallow Daybell, accused of murdering her two children as part of an end-of-the-world scheme, had her trial open Monday in Idaho.
Chad Daybell and Lori Vallow Daybell have been charged with two counts of first-degree murder concerning the deaths of their children, 7-year-old Joshua "J.J." Vallow and 17-year-old Tylee Ryan, in 2019.
Tamara Daybell, Chad Daybell's ex-wife, passed away on October 19, 2019, less than a month before Lori and Chad Daybell tied the knot. Lori and Chad Daybell have been charged with conspiracy to murder concerning Tamara's death. Also implicated at the end of his ex-wife is Chad Daybell.
Prosecutors testified Monday that asphyxiation was the cause of death in Tamara Daybell's case. Prosecutor Lindsay Blake claims that Lori Vallow called police that night and said of her brother Alex Cox, "He can't do anything right." On the day when Tammy passed away, Lori was in Hawaii.
During opening comments, Blake claimed that Alex Cox had said, "I hope I am not their fall guy." Alex Cox passed away on December 12, 2019, due to natural causes.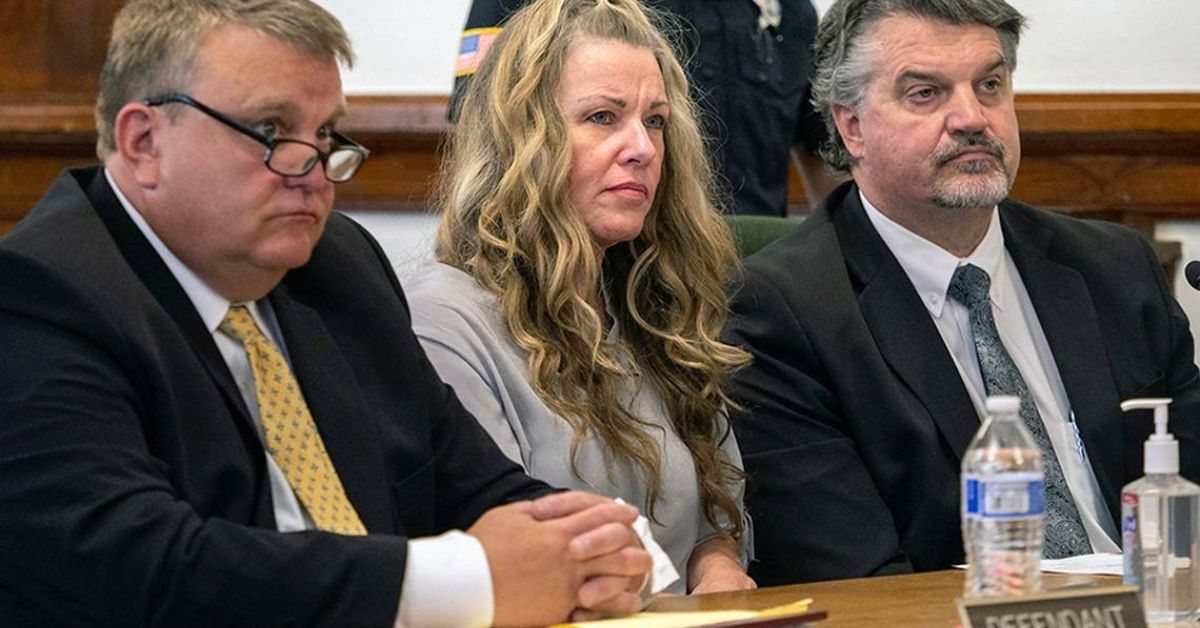 The couple, who allegedly shared a belief at the end of the world, has entered not guilty pleas. A judge in Fremont County ruled last month that the two cases may be handled independently, with Chad Daybell's trial set to begin later.
Chad Daybell has written several works of religious fiction. Lori Vallow Daybell will not be executed as the judge ruled against the prosecution's request to do so.
After spending ten months in an Idaho mental health facility, Lori Vallow Daybell was released and declared competent to face trial in the previous year. Her lawyers have stated they will not defend her sanity during the trial's guilt phase.
You can look at the latest top headlines listed below:
She had at one point claimed she was "a god assigned to carry out the work of the 144,000 at Christ's second coming in July 2020" and didn't want anything to do with her family "because she had a more important mission to carry out," according to court documents obtained by ABC News.
About a year after investigators found the bodies of her children on land belonging to Chad Daybell, Lori Vallow Daybell and Chad Daybell were indicted on murder charges. The youngsters were reported missing to police in November 2019 by concerned relatives who hadn't seen them since September 2019.
Prosecutors allege that Lori Vallow Daybell stole the Social Security survivor payments set up for the care of her children after they went missing and were later confirmed dead.
The trial of Lori Vallow Daybell, accused with her husband Chad Daybell of murdering her two children, JJ Vallow and Tylee Ryan, begins today, April 10 in Boise, Idaho. https://t.co/OsCkUHsFXo

— 48 Hours (@48hours) April 10, 2023
Prosecutors say Chad Daybell committed insurance fraud in connection with two policies that named him as the beneficiary of Tamara Daybell's life insurance proceeds.
Lori Vallow As for Daybell, she's been charged with plotting the murder of her ex-husband as well. In 2019, after an argument at Lori's Arizona home, her brother fatally shot Charles Vallow.
Alex Cox, her brother, claimed he killed his brother-in-law in a self-defense shooting. Months later, when Cox died of natural causes, police still looked into the claims.
We've listed some recent articles below for you to read. You can look at the latest top-of-the-headline news here:
In 2021, a grand jury indicted Lori Vallow Daybell for her role in her husband Charles Vallow's murder on one count of conspiracy to commit first-degree murder.
Visit Leedaily.com regularly for the latest local news and significant breaking headlines.