Shanquella Robinson's autopsy backs up what Mexican police, her family, and her lawyers have said: that the 25-year-old Charlotte woman died in a violent way and not from drinking too much. On Oct. 28, Robinson and six other people went to a resort house in San José del Cabo, Mexico. She died the next day.
Attorneys Ben Crump and Sue-Ann Robinson recently sent a letter to top U.S. government officials saying that Mexican officials have issued an arrest warrant for Daejhanae Jackson on a charge of femicide, which is similar to murder. The U.S. has not issued an order for Robinson's arrest, and the FBI is still looking into how he died.
On March 14, Shanquella Robinson's lawyers, Robinson and Crump, put out to the public a copy of the autopsy report and other information. In these papers, Robinson's death is called "violent" and her injuries are listed.
The Charlotte Observer reported that some of Robinson's traveling companions told her mother that she died of alcohol poisoning. The new autopsy mostly matches up with a piece of the police report that came out last year.
Here's what investigators and the medical examiner's official papers show.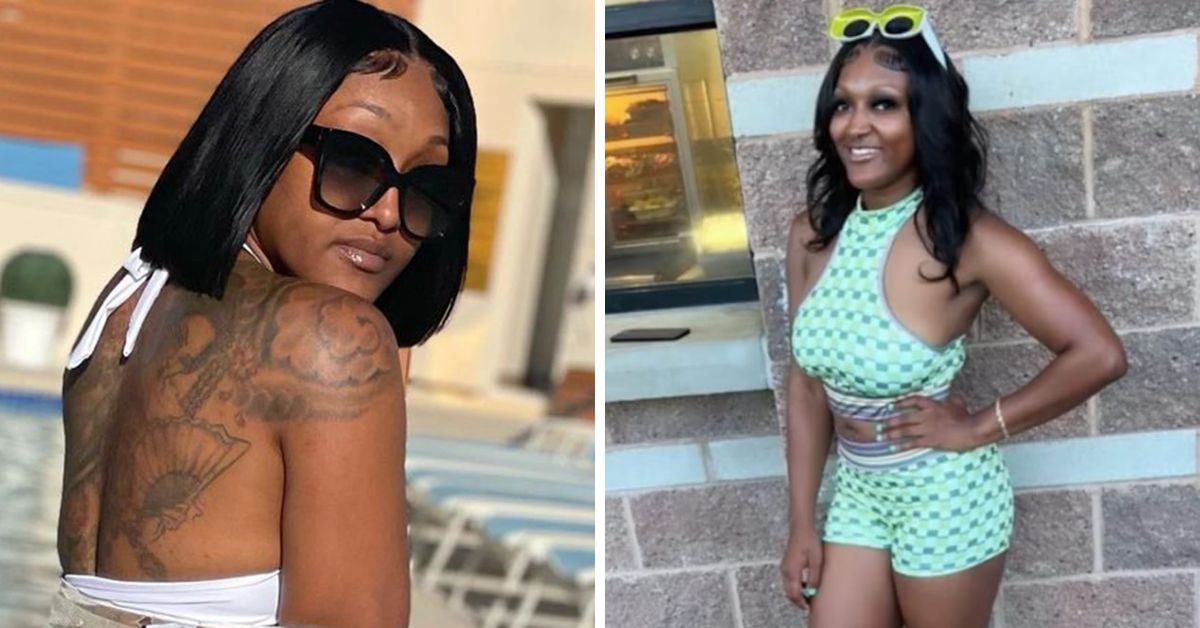 These Articles Have Been Making Headlines:
Investigation into Shanquella Robinson's Death
Most of the news about Robinson's death before November 4 was based on a death certificate from the Secretariat of Health.
The autopsy was done by Dr. Rene Adalberto Galvaan Osegura, a medical expert, the day after Robinson died. Robinson's death certificate says she died of "severe spinal cord injury and atlas luxation." The report says she died of a broken neck, which is also what it says on her death certificate.
Her family said that there were clear signs on her body that she had been beaten, and her injuries matched up with a video that came out soon after Robinson died that showed a woman beating Robinson.
Crump and Sue-Ann Robinson's letter says that Mexican prosecutors told them that the other woman in the video was later identified as Jackson by hotel workers and investigators.
The autopsy report shows that Robinson was hurt before she died. There was a bruise on her forehead that was 3 inches long.
Robinson also had bruises on her "anatomic snuffbox," which is near her left wrist, and on both sides of her hip. Behind her right eye, she had internal bleeding. The report says that Robinson got these injuries "more than 12 hours" before he died.
The Charlotte Observer got a police report from Gerardo Zuiga, an investigative reporter for MetropolisMx who works in Los Cabos. The report doesn't talk about obvious physical injuries, but it does talk about other details that make it hard to understand why Robinson's death certificate says she died 15 minutes after being hurt.
The medical examiner says that she died between 4 and 7 p.m. on October 29. The doctor at the scene said she was dead at 5:57 p.m., the police report says.
Police records and interviews with hotel staff show that Robinson was still alive when medical help arrived. A doctor from a nearby hospital was with Robinson and others in the house for almost three hours before she was declared dead.
In the report from the Medical Examiner, the reason for her death is written as "atlas and medullary dislocation." This is very bad damage to the neck.
There is no clear proof that Robinson was drunk or that he died from alcohol poisoning. There is no place on the death certificate to write down details about alcohol or any other drugs. In the police report, the doctor says that Robinson's "vital signs were stable, but he was dehydrated, unable to speak, and seemed to be drunk." The report from the medical examiner doesn't say anything about drinking.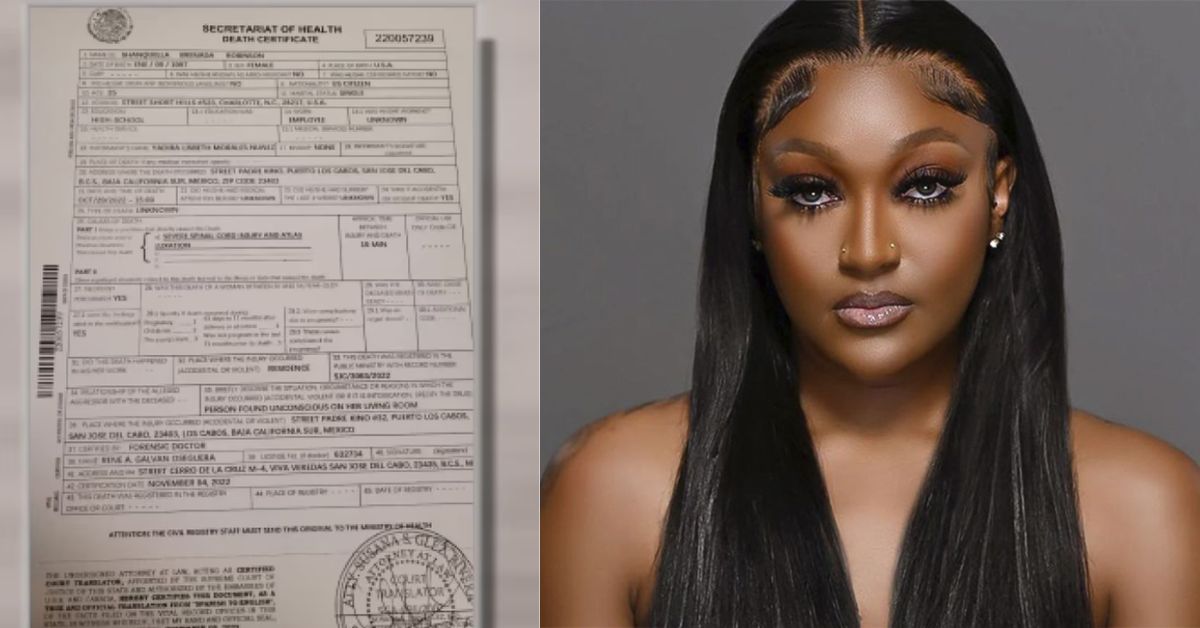 What Really Happened in Cabo?
A police probe is still going on, and it includes video footage of an attack in which a woman named Robinson is severely beaten in a bedroom. Robinson, who is naked, doesn't fight back and falls to the ground on the video.
It's not clear when the attack in the video happened, but an administrator for the villa told police that based on the position of the sun and other things in the video, it probably happened between 7 and 8:30 a.m.
Doctors and paramedics helped Robinson before she died, according to reports from the police in Cabo. During this time, she had a seizure. A piece of the police report says that her friends refused to take her to a hospital and told the doctor that she had had too much to drink and needed an IV.
On the day Robinson died, at 4:49 p.m., the doctor who was taking care of her could no longer feel her pulse.
According to the police report, the doctor tried 14 rounds of CPR, five doses of adrenaline, and six rounds of a defibrillator, but none of them worked.
The defibrillator burned Robinson on his chest, according to the report.