On Tuesday afternoon, a vehicle driven by a stabbing suspect slammed into a gathering of pedestrians near a high school in Southern California, ki!!ing one and injuring three more.
According to Ventura County Sheriff's Deputy Ashley Barrios, it is being investigated whether the driver, who had earlier been accused of stabbing a Walmart clerk, deliberately crashed into the teens in Thousand Oaks.
According to Barrios, police were not actively searching for the culprit. The suspect was also hurt in the rollover crash, though it was first unclear how badly.
Barrios said a 16-year-old boy died after being hit, and a girl of the same age was severely ill. A second kid, age 16, had minor injuries, while a girl, age 15, was in moderate condition.
"During this time of unimaginable loss, our thoughts and prayers remain with these students, their families, friends, and the entire Warrior community," Conejo Valley Unified School District Superintendent Mark McLaughlin and Westlake High School Principal Jason Branham released a joint statement.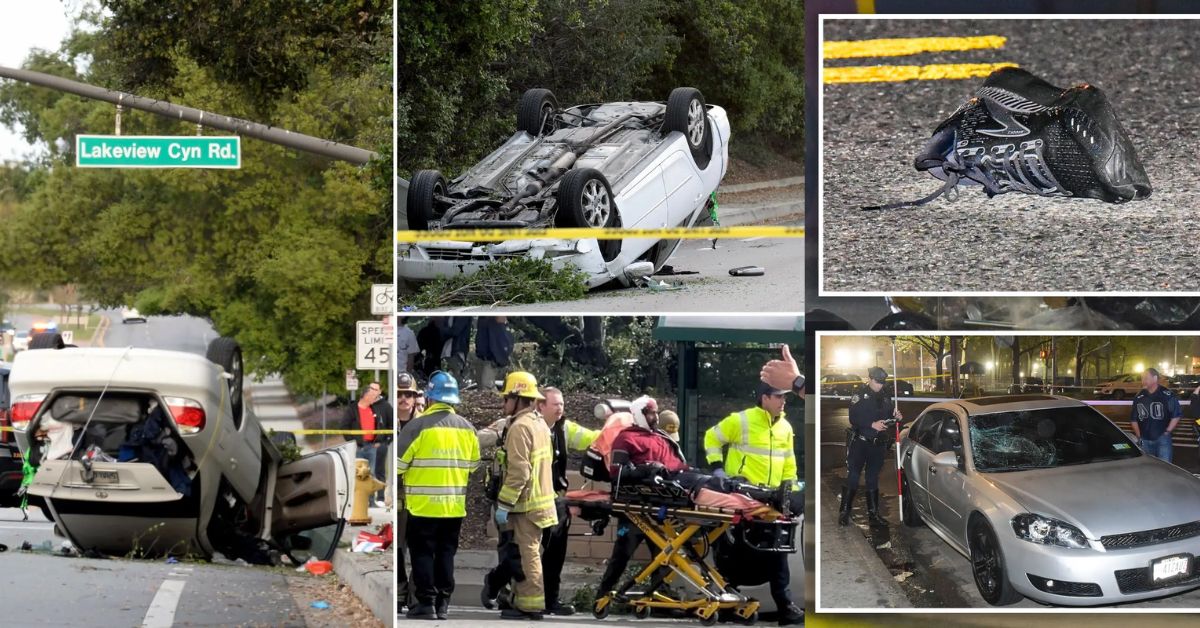 A white Toyota Camry was seen leaving the stabbing site at a Walmart in Simi Valley at approximately 2:40 p.m. The suspect, whose identity has not been published, is believed to have fled the area. The Walmart worker was stabbed once.
After that, Barrios claims the suspect fought with his family in Camarillo, about 15 miles away. There were no casualties.
A gunshot incident occurred just recently in Dadeville, Alabama. At least four people were ki!!ed, and several more were injured in a shooting at a birthday party on Saturday night in Dadeville, Alabama. Check out our recent articles for additional information on this matter.
After that, at around 3:15 p.m., the suspect drove the Camry to Thousand Oaks, about 12 miles from Camarillo, where he allegedly smashed into the teenagers.
On April 20, NBC Bay Area sent out a tweet to report this news. You can look at the whole tweet below-
A 15-year-old boy died after a car driven by a man who had earlier stabbed two people at a Southern California Walmart rolled over and struck several high schoolers, police said. https://t.co/4iij3snGsN

— NBC Bay Area (@nbcbayarea) April 20, 2023
Their names remain unknown because authorities have not made them public. Additional information was not readily available. About 35 miles to the northwest of Los Angeles's downtown is the city of Thousand Oaks.
Follow us on Leedaily.com for the latest and most important news if you want to know what's happening in your area first.