Authorities in Alabama revealed on Wednesday that two teenage brothers and a third man were charged with m*rder in connection with a shooting at a Sweet 16 party. On Saturday night, a shooting occurred at a dancing studio in Dadeville, Alabama, taking the lives of four young people.
Authorities in Alabama made the arrests on Tuesday night, according to Sgt. Jeremy Burkett. Ty Reik McCullough, 17, and Travis McCullough, 16, both from Tuskegee, were the suspects. A representative for the bureau later confirmed to us that the two men under investigation are brothers.
On Wednesday afternoon, the ALEA announced the arrest of a third suspect, 20-year-old Wilson LaMar Hill Jr.
During a morning press conference, Burkett said that each defendant had been charged with four counts of reckless m*rder. Mike Segrest, the district attorney, has indicated the suspects will be tried as adults. We will not identify juvenile suspects unless they are being charged as adults for grave crimes.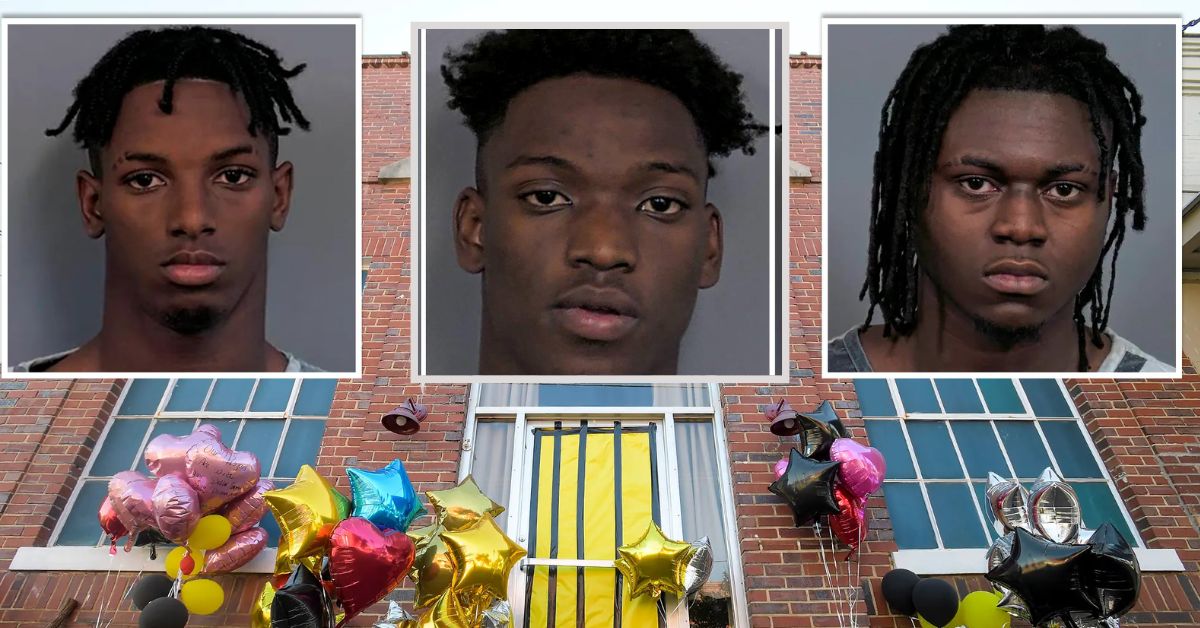 "Make no mistake: This is Alabama, and when you pull out a gun and start shooting people, we're going to put you in jail," Burkett said.
All victims of the horrific shooting were young adults under twenty-four. Mariah Collins, 19, Phil Dowdell, 18, Corbin Holston, 23, and Shaunkivia Smith, 17, were all confirmed dead.
**Two Arrests Made in Connection to the Tallapoosa County Death Investigation**

Special Agents with ALEA's SBI, have arrested Ty Reik McCullough, 17, of Tuskegee and Travis McCullough, 16, also of Tuskegee. Both individuals were formally charged with 4 counts of Reckless Murder pic.twitter.com/3a25lAITxe

— Alabama Law Enforcement Agency (@ALEAprotects) April 19, 2023
Additionally, 32 individuals were injured during the shooting. According to Segrest, four victims remain in critical condition, and further accusations will be brought against the perpetrators.
"We're going to make sure every one of those victims has justice, not just the deceased," Segrest said.
The birthday celebration was for Alexis Dowdell, the district attorney said.
"Sweet 16. There are uncut cake and unburnt 16 candles that never got lit … on her 16th birthday party, she went out by her brother as he took his last breath," Segrest said. "That's what we're dealing with here."
Latonya Allen, Dowdell's mother, was shot twice and spoke earlier this week, saying that the sound of gunfire sent partygoers fleeing, hiding, and crying. It was in the dance studio that Phil Dowdell was discovered.
"Alexis, she got down on her knees and held him," Allen told CBS News. "He was just bloody. She was saying, kept telling him, 'Wake up, Phil.'"
Alexis Dowdell claims that her brother shoved her to the ground as the shooting started, saving her life. "If it wasn't for him, I don't know where I would be, I don't know if I would still be standing here today," she said correspondent Omar Villafranca.
We recently covered more news on shooting in Alabama. At least four people were ki!!ed and several more were injured in a shooting at a birthday party in Dadeville, Alabama, on Saturday night. For more information on this topic, see our latest articles.
According to Segrest, the suspects will have their bond hearing within 72 hours. The DA has indicated that they will seek bond suppression for their clients.
Burkett said he couldn't comment on a probable reason for the attack or a possible relationship between the suspects and the victims because the investigation was still underway.
Burkett pleaded with partygoers who hadn't spoken to police yet but who were there to do so.
"We need you to come forward for these families and victims," Burkett said.