After Bud Light announced its collaboration with transg*nder influencer Dylan Mulvaney, some conservative consumers threatened to boycott the beer brand.
The one Instagram photo that started all this discussion is still making waves several weeks later. The alt-right beer grift looks to have been put on hold before it even began, with at least two Bud Light marketing staffers on leave, Mulvaney claiming to have experienced tr@nsphobic har@ssment, and several bars suspending sales of the beverage.
Here's everything you need to know.
Where Did All of This Begin?
To commemorate one year since beginning her tr@nsition, Mulvaney tweeted an early April video of herself holding a personalized Bud Light can with her face on it. The can bearing Mulvaney's image is not for sale, but the business has introduced a new Pride-themed collection with a variety of pronouns.
The video was produced in conjunction with the brand and featured Mulvaney to promote a social media contest being held by the beer company. As expected, the video received both positive and negative reactions, and the ensuing weeks were a chaotic show.
View this post on Instagram
Many people felt that Bud Light should "know its audience" and urged that the company sever relations with Mulvaney and cease "going woke." Fox News hosts and conservative heavyweights including Florida Governor Ron DeSantis and Georgia Congresswoman Marjorie Taylor Greene have called for boycotts.
In one video, Kid Rock can be seen blasting a case of beer with a submachine gun, while in others, people smash and toss out cans of beer. Some establishments stopped carrying it, either out of solidarity with other anti-tr@ns patrons or out of a desire to avoid political controversy.
We've recently talked about some big news stories. If you want more information, click on the sites below:
What Has Occurred Since That Time?
Bud Light's official channels went silent for days. A statement was issued by the corporation detailing their many collaborations.
"Anheuser-Busch works with hundreds of influencers across our brands as one of many ways to authentically connect with audiences across various demographics and passion points."
Mulvaney has been the target of an increase in tr@nsphobic har@ssment, and her fans have demanded an immediate response.
Anheuser-Busch's CEO Brendan Whitworth released a message on social media on April 14. According to him, the firm "never intended to be part of a discussion that divides people." Neither the boycott nor Mulvaney was mentioned by Whitworth.
— Anheuser-Busch (@AnheuserBusch) April 14, 2023
Two Bud Light Executives Are on Leave
Two marketing execs from Bud Light who worked on the Mulvaney deal are currently on sabbatical.
Alissa Heinerscheid, v.p. of marketing for Bud Light, has been out of the office since last week. In a recently rediscovered podcast discussion, Heinerscheid was slammed by conservatives for suggesting that Bud Light cut relations with the "fratty" fraternity. Beer Business Daily and Ad Age originally reported the leave of absence, and Anheuser-Busch later verified the reports.
The Wall Street Journal reported on Monday that a second official at Anheuser-Busch, Daniel Blake, who is in charge of marketing for the company's major brands, has been placed on leave.
Earlier, it was falsely reported that Anheuser-Busch fired its entire marketing department in response to the right-wing outrage. The AP verifiedf.com that this was not the case.
Mulvaney Speaks Out
Mulvaney addressed the severity of bullying in the transg*nder community and its advocates in her first major interview since the Bud Light outrage.
"It's bullying in the fact that they want anyone who associates themselves with tr@ns people to be under fire," she remarked on the April 11 episode of Onward with Rosie O'Donnell. "They want to essentially shame people into thinking that if you associate with someone like me, you are to be laughed at, and you are now the crazy one. Because you're 'giving in' to someone's identity, or just acknowledging their existence."
Mulvaney explained that she is "an easy target" for right-wing trolls because she tr@nsitioned in the past year.
"I'm still new to this," she admitted. "Going after a tr@ns woman that's been doing this for, like, 20 years is a lot more difficult. So I think maybe they think there's some sort of chance with me … but what is their goal?"
Mulvaney continued by expressing worry over the prevalence of anti-tr@ns and anti-LGBTQ legislation being introduced in state legislatures across the country.
"I'm just like, 'We just have to stay alive,'" she said. "This is the time, I think, for not only just every day straight people, but we need every letter of the alphabet to show up for us — because I think it's all hands on deck."
There Will Be No Ultra Right Beer Because of This
A right-wing influencer tried to market his own anti-woke beer in response to the Bud Light boycott. However, as reported by The Daily Dot, it has proved difficult to locate a contract brewer to produce and ship the beer.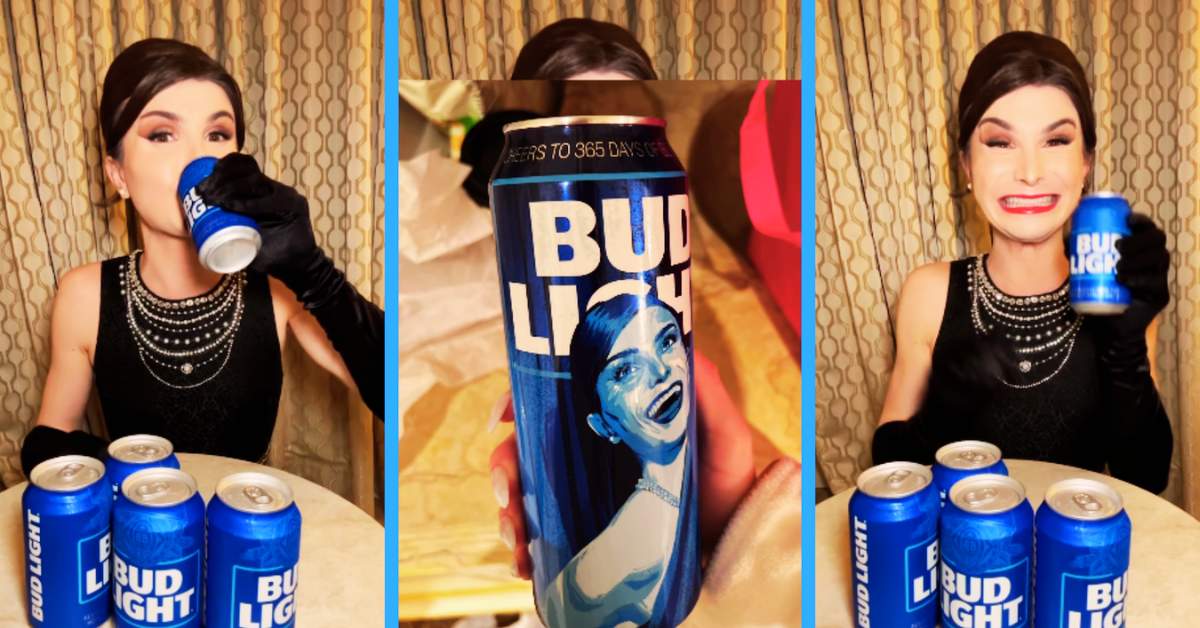 Ultra Right beer was founded by Seth Weathers, who claims he didn't want to "use our money to indoctrinate children with their woke garbage." Critics of the LGBTQ community often utilize the analogy that homosexual people are "groomers" who "indoctrinate youth." The six-packs were priced at $19.99 plus shipping on Weathers' website. On average, a six-pack of Bud Light costs $8.
In case you're interested in reading here are some related articles:
Weathers allegedly intended to outsource beer production to Bent River Brewing Company, located in Illinois. Brewery owners reportedly turned down the contract after learning its purpose. PorchDrinking.com was the first to report that Ultra Right's website originally credited Bent River as the brewery.
At present, Ultra Right's website is still up and running, proclaiming that the beer is produced in the Prairie State. However, the estimated delivery date of "May 11 or thereabouts" has been changed to "approximately 30 days after order."