Tori Bowie, a sprinter who made history by winning three gold at the 2016 Olympics in Rio de Janeiro and the following year by making a miraculous return to win the world championship in the 100-meter dash, has passed away. She was 32.
U.S.A. Track and Field released a statement on Wednesday confirming her de@th, but gave no further information.
According to a statement released by the Orange County, Florida, sheriff's office, deputies went to a home in Winter Garden on Tuesday to look for a lady in her 30s who hadn't been seen or heard from in several days. A woman, later identified as Frentorish "Tori" Bowie, was found dead inside the house. According to the report, "no signs of foul play" were discovered.
In 2016, Bowie earned an Olympic gold medal as part of a 4×100 relay team that also included Tianna Bartoletta, Allyson Felix, and English Gardner. Their winning time was 41.01. She ran the 100 and 200 meters and came away with silver and bronze medals, respectively.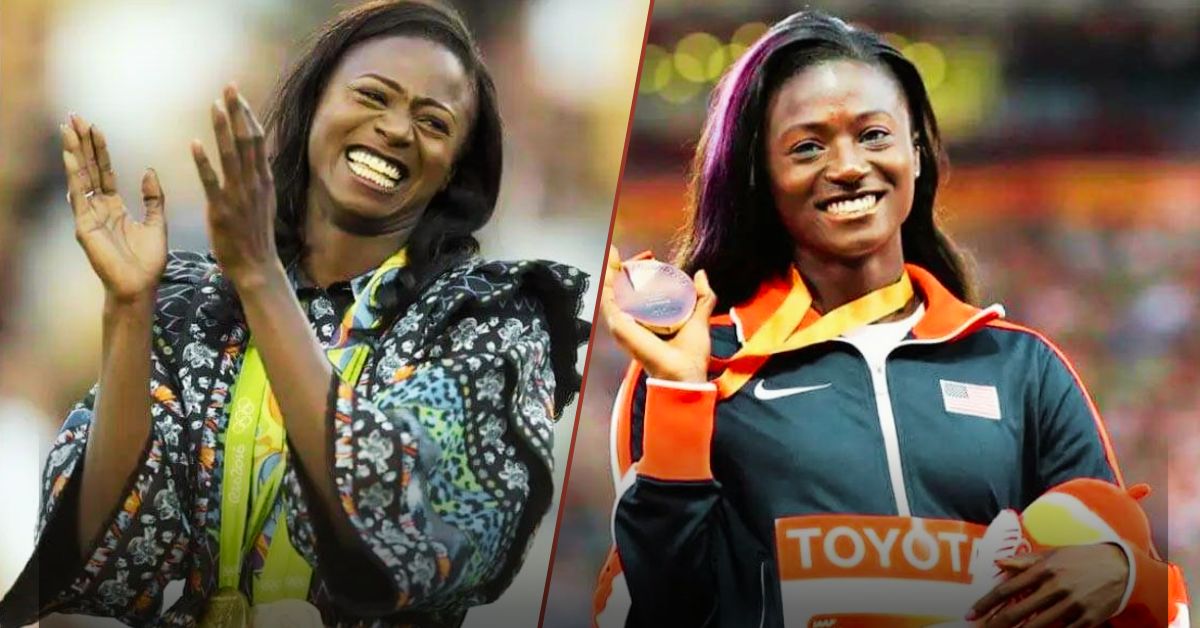 Only after appealing a verdict that would have disqualified them for dropping a baton in a qualification race were the U.S. relay team able to advance to the Olympic final. Olympic authorities ruled that a Brazilian runner had impeded Felix as she was ready to hand off the baton to Gardner, therefore the Americans were given a do-over.
These Articles Have Been Making Headlines:
The U.S. team needed to beat the slowest qualifier for the finals in a time trial performed on the track by itself. They did it with Bowie as the anchor, and their timing was the quickest of the day.
Bowie won the 100-meter world championship in London the next year after a thrilling race. Ivory Coast's Marie-Josée Ta Lou had jumped to the front and appeared to have a sizable lead. After catching up to Ta Lou, Bowie leaned ahead of her crossed the finish line, and promptly fell to the ground.
Bowie explained her fall to a BBC interviewer following her victory, saying, "I think it was more of a lean, and, you know, I just lost control of it."
The 4×100 relay was the second world title she took home from that competition. In 2018, her sister, another track runner Tamarra Bowie, told Vogue, "Tori has a second gear that nobody else has."
On August 27, 1990, Frentorish Bowie entered the world. Sand Hill, Mississippi is a little hamlet just outside of Jackson where her grandmother raised her. She attended Pisgah High School in Brandon, near Jackson, where she excelled at basketball, track, and the long jump before graduating in 2008.
In 2011, Bowie won the national title in the long jump while attending the University of Southern Mississippi. She earned her degree in a variety of disciplines in 2012.
At the 2019 World Championships in Doha, Qatar, she finished fourth in the long jump. She had other jobs outside modeling. Her sister is among those who survived her.