Destiny 2's Season of the Deep is about to wrap up, and while it took some time to build momentum, its story is reaching an exciting point.
The upcoming Destiny Season 22 is a significant step toward the game's next expansion, The Final Shape. This expansion marks the culmination of the 'Light and Dark' storyline that began with Destiny 1 way back in 2014, but really picked up steam from Shadowkeep onward.
With Solstice 2023 behind us, the next season will carry us into the winter. If the current chapter is any indication, there are intriguing developments awaiting our Guardians. Here's a rundown of what we know about Destiny 2 Season 22 so far, including its release date, start time, potential Raid content, story hints, and more.
Destiny 2 Season 22 Release Date
The current season, Season of the Deep, will end soon, which means Destiny 2 Season 22 is right around the corner. Season 22 is set to start on August 22, 2023.
This launch date coincides with the Destiny showcase event, where we'll get information about The Final Shape expansion and likely details about Season 22 as well.
This situation is similar to what happened last year. During the 2022 Destiny Showcase, we got significant information about Lightfall and the Season of Plunder, which also began on the same day as the showcase.
The time is nearly upon us.

Join us for the Destiny 2 Showcase. Live August 22 at 9 AM PT.

📺🟣 https://t.co/AHQAyhKpXB
📺🔴 https://t.co/91sruvNlFv
📺⚫ https://t.co/KoAmtQeYmm pic.twitter.com/xUtC93x5hg

— Destiny 2 (@DestinyTheGame) August 21, 2023
Destiny 2 Season 22's Epic Story Awaits
After finishing the Season of The Deep story, we're now in an exciting position for Season 22. We've learned a lot about The Witness and its connection to The Traveler. We've also discovered more about the mysterious Veil through weekly quests, gaining insight into what it really is.
Sloane, a character in the story, has grown as a person, overcoming her worries with the help of mentors and friends, finding the courage to keep going despite uncertainty. Most importantly, we received a final message from Asha, revealing the key to accessing a portal on The Traveler: Savathûn.
Surprisingly, it appears that the only one capable of guiding us through the portal safely is The Witch Queen, Savathûn. Players might remember that in the Witch Queen DLC campaign, Savathûn's ghost, Immaru, managed to escape.
The upcoming season's story will likely focus on bringing Savathûn back to life. This could involve new missions, content, and potentially striking a deal with Immaru. We might even work on finding a way through the portal or navigating it entirely.
Uncertainties remain, including revelations from the remaining Veil log entries, and the possibility of a final mission before the season ends, similar to what happened in the previous season.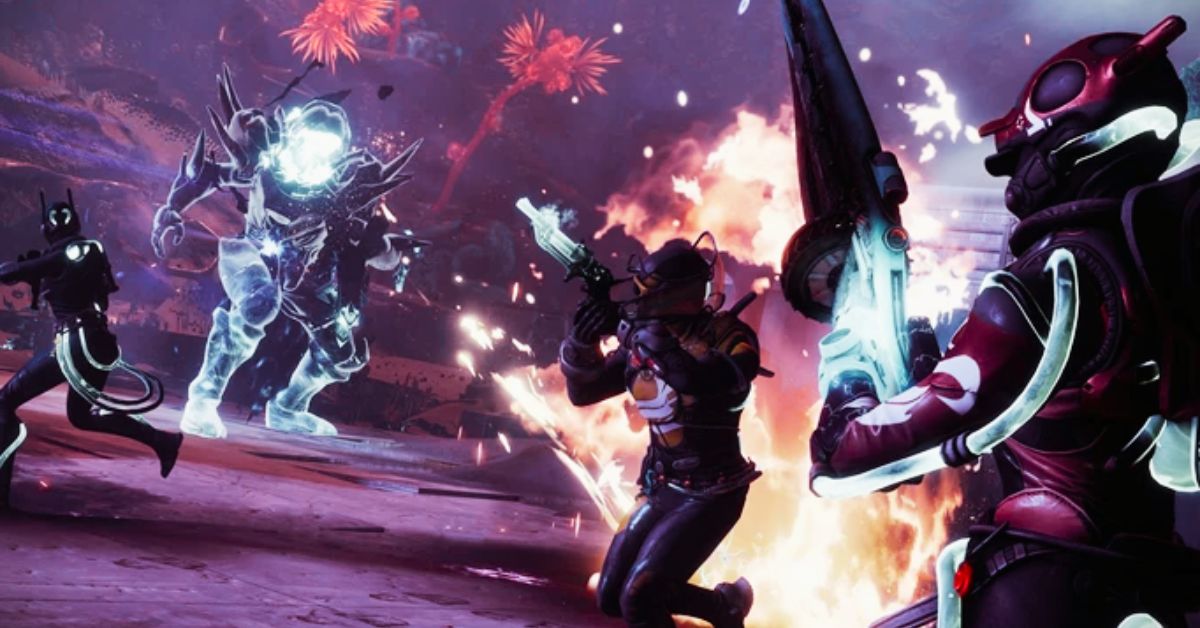 What to Expect from Destiny 2 Season 22's New Artifact?
As with every season, we can expect to receive a seasonal artifact at the beginning of Destiny 2 Season 22. While we can't be certain, it might be Hive-themed or even Vanguard-themed, given the involvement of the Hidden, a secretive group of guardians who possess Savathûn's corpse.
We can't predict the exact new mods for the seasonal artifact, but it's safe to assume there will be mods for dealing with Champions. The previous artifact, the NPA Regulator, focused on strand, arc, and void mods.
Next season's artifact will probably include mods for solar and stasis subclasses. Like previous seasonal artifacts, it will likely have intriguing lore behind it.
Destiny 2 Season 22 Armor Teases and Expectations
In Season 22, we can anticipate three sets of seasonal armor, one for each class, all designed around the seasonal theme. We might see designs inspired by the Witch Queen or other unexpected themes.
Similar to Season 21, where new armor came from the Solstice 2023 event, we should expect fresh gear and loot in Season 22. The Festival of The Lost 2023 is also set to happen during this season, potentially influencing armor designs, although there's no guarantee.
Additionally, we'll likely have more seasonal armor ornaments available at higher season levels. The ornaments from Season of The Deep were impressive, setting high expectations for the upcoming Destiny 2 Season 22 release date.
Check out some other exciting content we've published:
Destiny 2  Season 22 Introduces Exotics and Legendary Weapons with Unique Abilities
In the upcoming Season 22 of the game, there will be some new and powerful weapons. These special weapons are called "exotics," and they have unique abilities. While we don't know exactly what these new exotics will be or what they can do, we're excited to find out.
Additionally, there will be some other new weapons known as "legendary" weapons. These are really strong guns that you can earn by playing certain activities in the game. Some examples include a powerful hand cannon called "Destiny 2 Epochal Integration" and other similar guns and missions.
Here's a list of nine new weapons that will be available in Season 22, along with where you can get them:
Cataphract GL3 – This is a heavy grenade launcher that you can earn by playing Trials of Osiris.
Igeneous Hammer – A hand cannon that shoots solar energy, also earned through Trials of Osiris.
Luna Regolith 3 – A sniper rifle that uses solar energy, obtained by playing Vanguard Strikes.
Point of The Stag – This is a bow that uses electrical energy, and you can get it by participating in Iron Banner events.
Pre Astyanax 4 – A precise bow that shoots solar energy, earned from Nightfall activities.
Qua Xaphan 5 – A powerful machine gun that uses void energy, earned through Gambit matches.
The Guiding Sight – This is a scout rifle that you can earn by playing Iron Banner events.
Unending Tempest – An SMG (submachine gun) that uses stasis energy, obtained by playing Crucible matches.
Warden's Law – A hand cannon that uses regular kinetic energy, earned from Nightfall activities.
During the previous season, we saw many new guns that were specific to certain activities, just like the ones listed above. For instance, we had a collection of weapons inspired by the Taken, which you could get by opening chests and decoding engrams in specific locations.
Also, activities like Trials of Osiris introduced new weapons like The Messenger and Unexpected Resurgence. The list we've mentioned is only what we know so far, and there might be even more weapons that we haven't discovered yet for Season 22.
New Kind of Hand Cannon in Season 22
If you've been playing Destiny for a while, you might remember a hand cannon called Warden's Law from the Forsaken DLC. Well, it's making a comeback in Season 22. But that's not all – there's something new too!
In Destiny, different types of guns have certain basic qualities that make them special. These qualities are called "archetypes." Think of it like the basic design of the gun, not the special things it can do. Like how some cars are small and fast while others are big and strong. In this game, a type of gun called a "hand cannon" is getting a new design style.
When Season 22 comes out, there will be a brand new kind of hand cannon. Imagine this: it can shoot really fast, firing two shots in a row when you pull the trigger quickly. This new type of hand cannon will be first seen in the updated Warden's Law. We don't know if other hand cannons will get this new style, but now that they've made one, it's possible we'll see more like it.
Exciting Exotic Adventures in Season 22
In the upcoming season, you'll get a chance to get your hands on some really cool and powerful exotic weapons that players love. These special weapons will be available through special missions that change every week.
Here are some of the exotics and their missions that we know about:
Dead Messenger: This is a unique grenade launcher that shoots void energy. You can earn it by completing the Vox Obscura mission.
Dead Man's Tale: A special scout rifle that shoots regular bullets. You can get it by finishing the Presage mission.
Revision Zero: This is a special pulse rifle that also shoots regular bullets. You'll be able to earn it by completing the Seraph Shield mission.
The cool thing is that these missions will rotate every week, starting with the Presage mission. This is great news for fans of scout rifles.
New Fun Stuff in Season 22
Just like in the past, when we got cool stuff in Season of The Splicer and Season of Arrivals, there's going to be some fresh new things to enjoy in Season 22. We don't know exactly what the new activities will be yet, but we're guessing they might have something to do with the Hive, based on the story hints.
Exciting Changes Coming to Destiny 2 Raids
There's talk about new things happening in Destiny 2, like a dungeon or a returning raid. Even though we don't have details about a new dungeon, it seems unlikely because a recent one was just released.
But about raids, we know for sure that one is coming back. They're taking an old raid and making it even cooler, just like what happened with Vault of Glass and Kingsfall. Some leaks give us an idea of which raid might be coming back. Here's the list from most likely to least likely:
Crota's End: This raid was in Destiny 1 and had players defeating Oryx's son on the Moon.
Wrath of The Machine: Another raid from Destiny 1, set in The Last City.
Scourge of The Past: This Destiny 1 raid was about fighting rogue nanomachines and the Fallen.
Leviathan Raids: Any of these could return, but we don't know which one yet.
Even though we don't know the exact raid, we do know some important details. The reprised raid will start on September 1, 2023. For the first two days, there will be a special mode called Contest Mode.
It's way harder than the normal raid and really tough. To beat it, players need to finish the raid with the mode on. Then they have to do it again, following special challenges for each part.
If they mess up, the team gets wiped out. Completing this hard challenge will earn players a special emblem and a great feeling of accomplishment.
New Fun Stuff for Playing Together in Season 22
In the upcoming Season 22 of Destiny 2, there are a bunch of new things coming for players who like to team up and play together. Here's a sneak peek at what's coming:
PvE Adventures:
The big highlight is that a well-known raid is coming back. But that's not all we're getting!
The weekly logs you've been following this season will continue in some way. This might bring more interesting stories and secrets. We're not sure if this will become a more action-packed thing, but it's a possibility.
Vanguard medals are making a return. These will rotate along with weekly surges, showing off your best character abilities.
More challenging strikes are being added to the rotation, including Psi Ops Battlegrounds strikes. Get ready for a thrilling battle.
In Gambit mode, the Cathedral of Scars map is coming, and there will be new enemies to face. The Drifter is adding some new foes to the mix.
PvP Thrills:
PvP (Player vs. Player) has been a hot topic lately. But don't worry, there's new stuff coming in Season 22!
First, there's new armor for Trials of Osiris, which is a special competitive mode.
There's also a new modifier called "Checkmate." This makes your regular guns stronger, but you won't have as much special ammo. You'll need to defeat enemies to get it.
Player health will be higher in matches with this modifier, and your regular guns will work better from longer distances.
The new modifier will first be tested in Crucible Labs, a special testing area in the game.
So get ready for lots of new fun and exciting challenges in Season 22 of Destiny 2
More Exciting Changes in Season 22
In the upcoming Season 22 of Destiny 2, there are lots of small changes that will make the game even better. Let's see what's coming:
Gameplay Tweaks:
There will be some changes to how classes, subclasses, and special items work. Last season, there were big changes that affected how players built their characters. This time, the changes might not be as big, but they'll still affect how you play.
Some special powers got stronger for both fighting enemies and other players. This changed how we created the best warlock, hunter, and titan characters.
Economy Changes:
Good news for managing your stuff! The game will let you carry more of certain materials in your inventory. Right now, you can only carry a few of them, but they're increasing the limits.
For example, you can now hold up to 30 Ascendant Shards, which is more than before.
Power Level Changes:
There's a lot of talk about power levels, which show how strong your character is. We might see the levels go up in Season 22. This means more powerful gear and enemies to face.
Quality of Life Improvements:
The game is getting easier to enjoy with some changes to how things work:
Special powers and upgrades for your character will be easier to unlock.
You can save your favorite cosmetics (like cool looks, special dances, and more) to use them easily.
Items that change how you look when you teleport will become a permanent part of your collection, instead of disappearing after using them.
The game's money system will be more organized.
You can level up in certain activities without going back to the main screen.
Also, some quests will be easier to do, like the Wish-Ender quest.
So, lots of exciting stuff is coming in Season 22 of Destiny 2. Get ready to enjoy all these changes and have even more fun in the game.