One of the most significant turning points in a widely known missing person case was Suzanne Morphew's finding. The long-awaited news that Suzanne Morphew had been located finally arrived after almost a year of vigorous searches and inquiries.
Her absence had captivated the nation, and friends, relatives, and the government had been frantically looking for solutions. Her circumstances of reappearance prompted concerns about what had happened during her absence and drew emphasis on the difficulties of missing person investigations.
Suzanne Morphew Found
The Colorado Bureau of Investigation reports that more than three years after she was last seen, the remains of missing mother Suzanne Morphew were discovered and positively identified on Wednesday.
On May 10, 2020, Mother's Day, Morphew was last observed. Her disappearance garnered widespread attention, and the investigation was covered by the CBS News program "48 Hours."
An investigation in an unrelated case led Colorado agents to human remains belonging to Suzanne Morphew, who had been missing since Mother's Day 2020. https://t.co/b81vMFRmCK

— USA TODAY (@USATODAY) September 28, 2023
Barry Morphew, Suzanne Morphew's husband, was not only the main suspect in her disappearance but also was charged with her murder. Suzanne Morphew also left behind two teenage kids.
The remains were discovered during a search, according to the CBI, and the El Paso County Coroner conclusively recognized them as belonging to Morphew of Chaffee County on Wednesday.
When the bones were found, searchers were looking in the Moffat region of Saguache County as part of a separate inquiry from the disappearance of Morphew.
"While this case has garnered attention from around the world, it has touched our community and the sheriff's office deeply," said Chaffee County Sheriff John Spezze in a statement. "We have never stopped our investigation and will continue to follow all leads in pursuit of justice for Suzanne."
Since the bodies were discovered, no arrests have been made.
"Although locating Suzanne's remains is a critical component of this investigation, and for her family, we are left with many more questions than answers, and it would be a disservice to conduct a news conference at this time," said Spezze in a statement.
Here you can also check our recent articles:
Barry Morphew's Arrest and Legal Complications
Barry Morphew sued for $15 million this year, alleging he was wrongly accused of his wife's abduction and assumed death. The complaint names Chaffee County, the Sheriff's Office, and many FBI and Colorado Bureau of Investigation investigators.
BREAKING After more than 3 years missing, investigators say they've found the remains of Suzanne Morphew

Morphew's husband Barry was previously arrested and charged with her murder, but charges were later dropped

No one has been arrested so far today pic.twitter.com/4Bb8wC1jND

— Marc Sallinger (@MarcSallinger) September 27, 2023
What happened after Suzanne left home for a bike ride on Mother's Day 2020 is unknown. Her bike was located on a deep slope off Chaffee County Road 225 from Highway 50. Deputies noted the bicycle did not appear to have crashed and there was no blood. Her disappearance led Barry Morphew to tell CBS News Colorado that she was abducted.
Friends informed detectives that Suzanne and Barry had argued over finances and that Suzanne may have had a boyfriend during her disappearance. Investigators found evidence in Suzanne's iCloud account.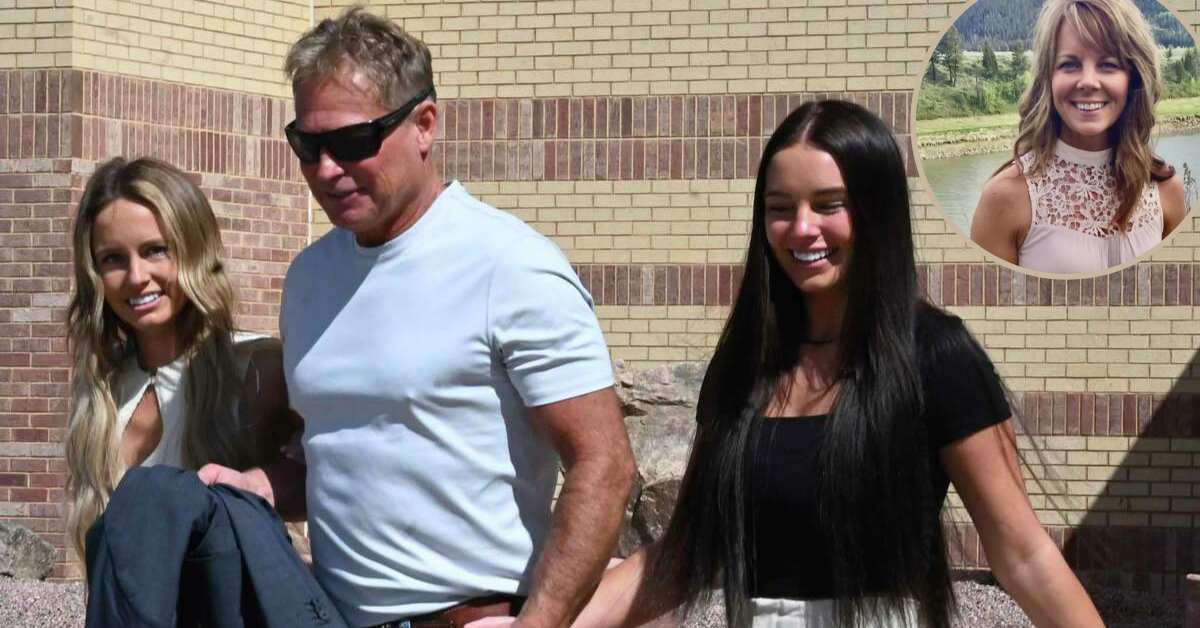 Suzanne texted Barry on the morning of May 6, 2020, to end the relationship. Barry's cache showed the text was erased. Text: "I'm done I could care less what you're up to and have been for years. We just need to figure this out civilly."
Barry threatened suicide, saying, "When I'm dead which won't be long, you guys will be taken care of," and "I'm going to see my savior." On the morning of May 9, 2020, Suzanne and her boyfriend exchanged 59 messages before Suzanne was declared missing.
After deliberation, tampering with physical evidence, and attempting to influence a public worker, Barry Morphew was arrested on May 5, 2021 for murder. The case was complicated. The judge resigned in December 2021 after defense attorneys cited conflict of interest concerns.
They had questions about Judge Patrick Murphy since he was associated with a lawyer representing Barry Morphew's putative girlfriend, who may have testified.
The murder trial shifted from Chaffee to Fremont counties in February 2022. Officials said, "Because of the size of the community and the pervasive negative pretrial publicity since Suzanne Morphew's disappearance, the Court finds that a fair trial cannot take place in Chaffee County. This is a high-profile case in a relatively small county with a small jury pool. The media saturation is high."
Barry's lawyers requested dismissal in March 2022 after receiving an internal affairs dossier on Agent In Charge Joe Cahill of the Colorado Bureau of Investigation. In a March 1 court document, the prosecution claims the defense is pulling "bits and pieces out of context."
Cahill wrote in internal affairs that "the arrest of the suspect now as the worst decision that could have been made." He said that "the arrest of the suspect in this investigation was premature" and "hasty." There were several sessions on court-admissible evidence and testimony with multiple motions.
A judge acquitted Barry Morphew in April 2022. Linda Stanley, the 11th Judicial District Attorney, submitted the request to "dismiss without prejudice" Barry Morphew's charges could be filed later.