The gripping Japanese science fiction show, "Alice in Borderland," has kept fans on the edge of their seats with its compelling survival game plot. The next episode in this fascinating drama is something that fans are eagerly anticipating, and everyone is wondering when Season 3 will begin.
The series has a devoted fanbase all around the world and is renowned for its difficult puzzles and complicated characters. We examine the most recent facts on the season 3 premiere date of "Alice in Borderland" in this article, giving viewers a preview of what to expect from this pulse-pounding dystopian adventure.
Alice in Borderland Season 3 Release Date
Through a tweet, Netflix has formally announced that Alice in Borderland will return for a third season. It's conceivable that the streaming service is still waiting for the next installment of the show given that the first Alice in Borderland manga's story was wrapped up in Season 2.
Here is a teaser to watch:
You may draw another card. 🃏 Alice in Borderland will return for Season 3! pic.twitter.com/7nftpDq632

— Netflix (@netflix) September 27, 2023
Season 1 was launched in 2020, followed by Season 2 in 2022. It's conceivable that the show began filming before Netflix secretly approved it after the second season aired.
The video clip starts out with a slow pan out of a joker playing a card and is then set to an eerie, menacing soundtrack. The game will now start, and a voice can be heard announcing at the conclusion.
Here you can also check more sci-fi movies:
Who Will Be in the Cast of Alice in Borderland Season 3?
For Alice in Borderland's third season, Kento Yamazaki and Tao Tsuchiya will reprise their roles as Arisu and Usag.
In a statement, Netflix said: "With Kento Yamazaki and Tao Tsuchiya reprising their roles as Arisu and Usagi in Season three, fans can look forward to witnessing the evolution of their characters in the ever-dangerous landscape of Borderland."
The continuation of Shinsuke Sato's directing will also guarantee that the series maintains its distinctive intensity and artistic perfection.
Kento Yamazaki as Ryohei Arisu
Tao Tsuchiya as Yuzuha Usagi
Nijiro Murakami as Shuntaro Chishiya
Ayaka Miyoshi as Ann Rizuna
Dori Sakurada as Suguru Niragi
Alice in Borderland Season 3 Expected Storyline
Anything is possible considering that Alice in Borderland Season 3 has already adapted the whole manga in its first two seasons. In the Season 2 conclusion, Arisu was able to successfully put an end to the games, allowing the other players to resume their regular lives.
The situation is actually more simpler than it appears to be thanks to a Joker card that suddenly arrives on the hospital grounds. The Ferryman, the entity that brings the gang back to reality, is represented by the Joker in the manga.
The Joker card's last-minute tease may be a warning that the games are far from over and that everything is just a hallucination to keep the players from leaving. Fans of "Alice in Borderland Season 3" are riveted to their seats, giddy with anticipation for the upcoming episode as enthusiasm for the third season reaches fever pitch.
Alice in Borderland Season 2 Ending Explained
In the second season, the players who are still alive are given the option of continuing to play or returning to their real lives after every face card has been eliminated. after deciding to return to the outside world.
When they awaken in a hospital, Arisu and the other players learn that a meteor struck Tokyo. We now understand that the pyrotechnics that preceded the spectacle were actually pieces of the asteroid that destroyed Tokyo, which is what we saw occur.
When the meteor hit Tokyo, several people died and others were hospitalized with serious injuries. They had all survived the blast, including Arisu and Usagi, but they were now at the Borderlands, a region where life and death collide.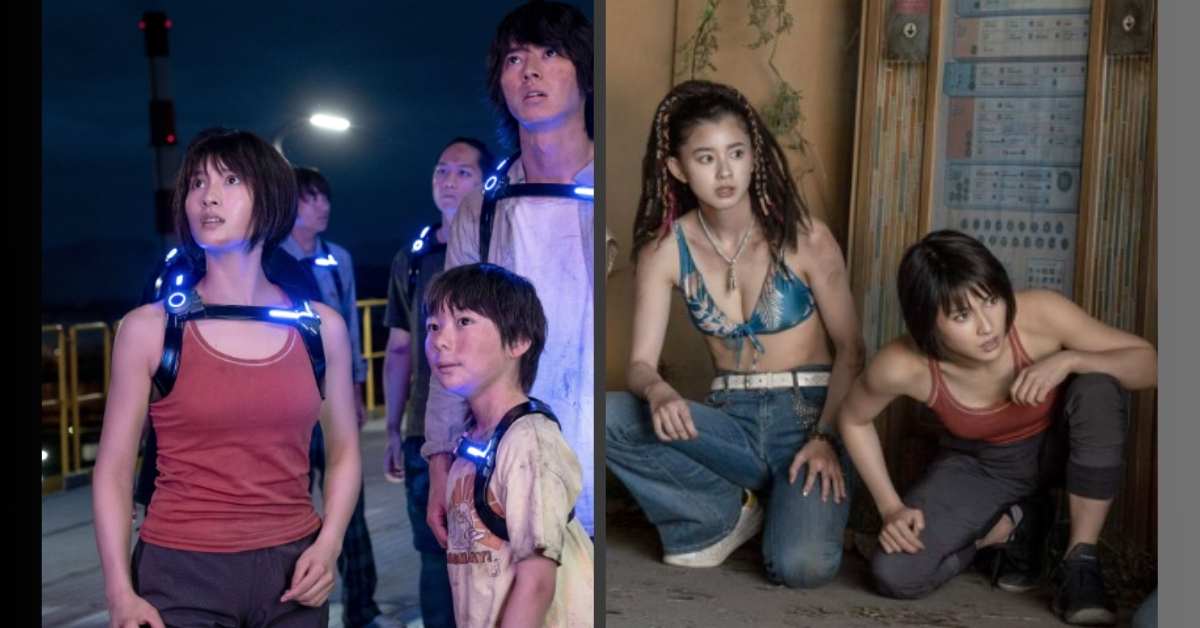 When they return from the Borderlands, they have no recollection of ever being there or getting to know one another. Even though there is no proof to back up this notion, Arisu and Usagi have a strange sensation they have met before after their encounter at the hospital.
Nevertheless, they decide to interact with one another. In the season finale, playing cards are shown flying off a table until only the Joker card is remaining. The camera concentrates on the face of the Joker card as exciting music plays in the background.