The first scene of Season: A Letter to the Future is a farewell. You take one last stroll through your home and choose up five items—one for each of your five senses—that spark particularly poignant memories. Then, under your mother's watchful eye, you carefully drop each one into a large pot. When you're done with the ceremony, you'll get a tiny luminous pendant that will shield you from harm.
Your mother insists, "You must promise me never to take the pendant off," You say your final goodbyes and go, just as the prophecy predicted, never to return to your mother's arms or your homeland. It's a great, though tragic, way to kick off the season and dive headfirst into the action. You'll be investigating the ephemeral nature of memory in a society where predictions, rituals, and prayers have significant weight.
Despite the beautiful scenery, I couldn't shake the feeling that I was being subjected to a relentless downer as the story unfolded. As it turns out, though, Season is so much more than just an attractive travelogue. You take on the role of Estelle, a young woman who goes out to capture the waning days of the eponymous "season." One historical epoch is coming to a close while another begins in this universe, where "season" is best thought of in terms of years.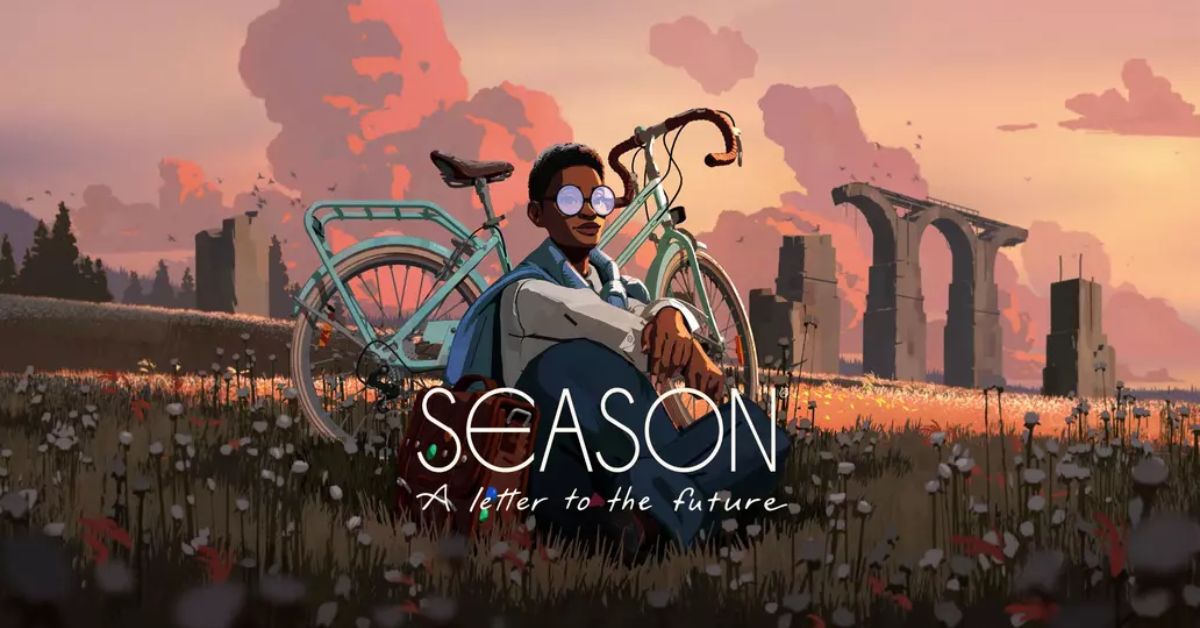 After setting out on her bike, unsure of her destination or what to anticipate, she finds herself in Tieng Valley, a massive gorge that would soon be washed away by a biblical flood. On the valley's last day, she sets out to explore it and document as much of this particular location as she can so that it can be shared with future generations. You'll have a great time cruising around on your bike, and the straightforward controls will make pedaling a breeze.
There is no set schedule, so you can just go with the flow as you pedal around the valley in search of whatever piques your interest. Quite simply, Season is jaw-droppingly beautiful, and as a result, you'll want to take many, many breaks to take it all in. My eyes got a good workout on my first carefree ride down into the valley.
You must need to look into the reviews of the other seasons and open the links that we have provided below:
Everything from a massive stone temple in the east to glowing lights from the depths of a forest to the west, a giant stone god's head on an approaching slope to a small farm with cows and goats lying on a bluff, and so much more besides. Those outlying landmarks are practically begging to be investigated. In order to keep each location's history safe, it's necessary to break out the heavy machinery.
Let's start with your polaroid camera, which can take an infinite amount of photos. A tape recorder is at your disposal, allowing you to capture any sound that particularly appeals to you, be it the tweeting of a bird, the rushing of water in a nearby river, or the tinkling of chimes. Picking up trinkets like flowers, postage stamps, photographs, letters, and the like might help spice up your investigation.
"From broad vistas with detail at a staggering depth down to close-ups of individual creatures, visuals throughout are simply captivating. You genuinely want to stop what you're doing and take pictures of every little thing …" ⭐️⭐️⭐️⭐️ https://t.co/3wo1Zztwj9

— SEASON: A letter to the future (@SeasonTheGame) January 26, 2023
Create a scrapbook to keep all of your travel mementos in, devoting two pages to each location you go to. You'll need a set number of items to "finish" an area, but after that, you're free to customize each page any way you choose. Estelle's illustrations and comments serve as a finishing touch, creating an aesthetically beautiful record of your current location. Truly, Season's scrapbooking was one of my favorite aspects of the game.
It's a lot of fun and a good way to think back on your adventure as a whole to carefully arrange all the pictures you've shot and the items you've found. This book is a wonderful memento of all the amazing locations you've seen. After seeing a few sites, talking to the remaining residents of the valley, and filling your scrapbook with gems you've discovered, the greater picture will become clear.
Who or what is responsible for the season's conclusion, if anything at all? Season combines the genres of mystery and peaceful biking simulation in this way. You find out within the first half an hour that the preceding season was one of a tremendous conflict that shook the world, so the anecdotes you collect are laden with tragedy. The story behind the season's conclusion gradually unfolds as you meet new people and reflect on your past experiences.
The letters, notes, journals, and charms you discover convey the desperation of people in the valley who want to go on, but also show that they aren't sure how to do so. There is a certain sadness in the fact that people can only remember these memories rather than take meaningful efforts to address them, despite their desire to be free from the past and strive toward a brighter future.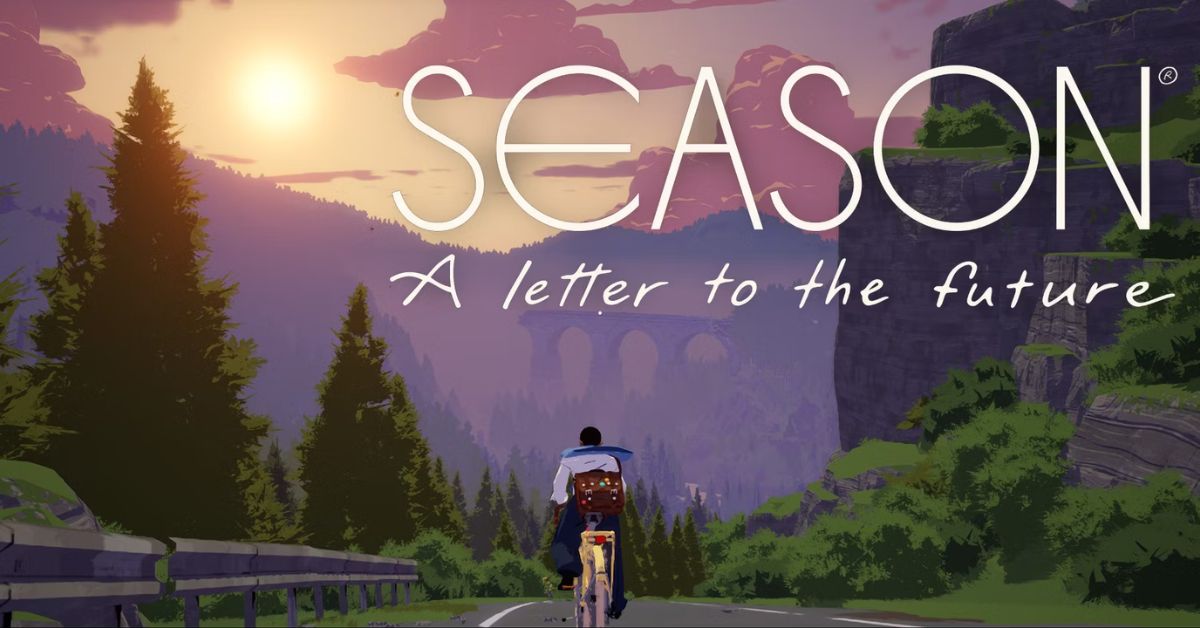 After all, your main worry isn't about the origins of the conflict or what transpired during it, but rather the effects it is having now. You are helping to preserve this valley by recording its landscape and the collective memory of its people. What I didn't anticipate from a visually appealing bicycle game was a post-war tale. The story's progression is quite captivating, like seeing a photograph evolve into its full image of a mysterious and lovely setting.
The following links must be opened in order to read the reviews of the other seasons:
Review of Grey's Anatomy's Season 19 Episode 2: We Didn't Expect That
Very poetic language is used throughout, and the tempo is slow on purpose. You won't be able to pull an Evel Knievel–style wheelie or yet yourself off a ramp in this game. I doubt anyone would have expected Season to pull off a prank involving Grand Theft Auto, but there is still a mystery surrounding this episode. I'm trying to be vague so as to avoid giving too much away. Religion, superstitions, and nighttime visions all get a lot of airtime.
Review: SEASON: A letter to the future https://t.co/SC4DZjb776 pic.twitter.com/0OABGlT3JX

— Destructoid (@destructoid) January 26, 2023
Documents that forewarn of a dream illness sit alongside flowers that can record the sounds of people's life. I find it irresistible because of the way its bizarre beauty complements my own innate weirdness. I'll never forget the day I met a monk dressed not in the customary clothes of his order but in polka-dot socks and a bright pink trench coat, or the time I took a picture of a broken vending machine that had been transformed into a shrine for a deceased loved one.
In the same way that even the holiest of sanctuaries are kept with the utmost reverence and splendor, so too are these massive metal cranes covered in brown rust and ivy. One of the most striking images I'll never forget is stumbling onto a deserted parking lot full of dead troops, all neatly arranged in their assigned parking spots and seemingly doomed to remain there forever. It's stunning, surreal, and utterly bleak all at once.