According to reports, Prince Harry and Meghan Markle reply to claims that they are suing South Park for making fun of them.
Harry and Meghan are portrayed as they go on an international press tour to demand that they be left alone in the episode titled "Worldwide Privacy Tour," which debuted on February 15.
South Park shared a post on Instagram: "Watch the all-new "Worldwide Privacy Tour" full episode for free now: cart.mn/privacytour"
According to a report that appeared following the episode's premiere, Meghan was reportedly "upset and overwhelmed" by the parody.
A royal pundit conjectured that the couple would file a lawsuit against South Park for the inaccurate portrayal.
The royal couple has no plans to file a lawsuit against South Park, according to a statement provided to E! News by a spokesperson for Harry and Meghan.
Any accusations to the contrary, according to the representative, are "frankly nonsense… baseless, boring reports."
The Unlikely Legal Action Against South Park
There is no doubt that the Prince of Canada and his wife are meant to mock Harry and Meghan, despite the South Park episode's opening line, which states that all characters in the series are fictional, even if they are based on actual people.
The fictitious characters are modeled on the Duke and Duchess of Sussex due to the physical similarities between them and the real-life couple, as well as the striking similarities between the Prince's memoirs Waaagh and Harry's memoir Spare.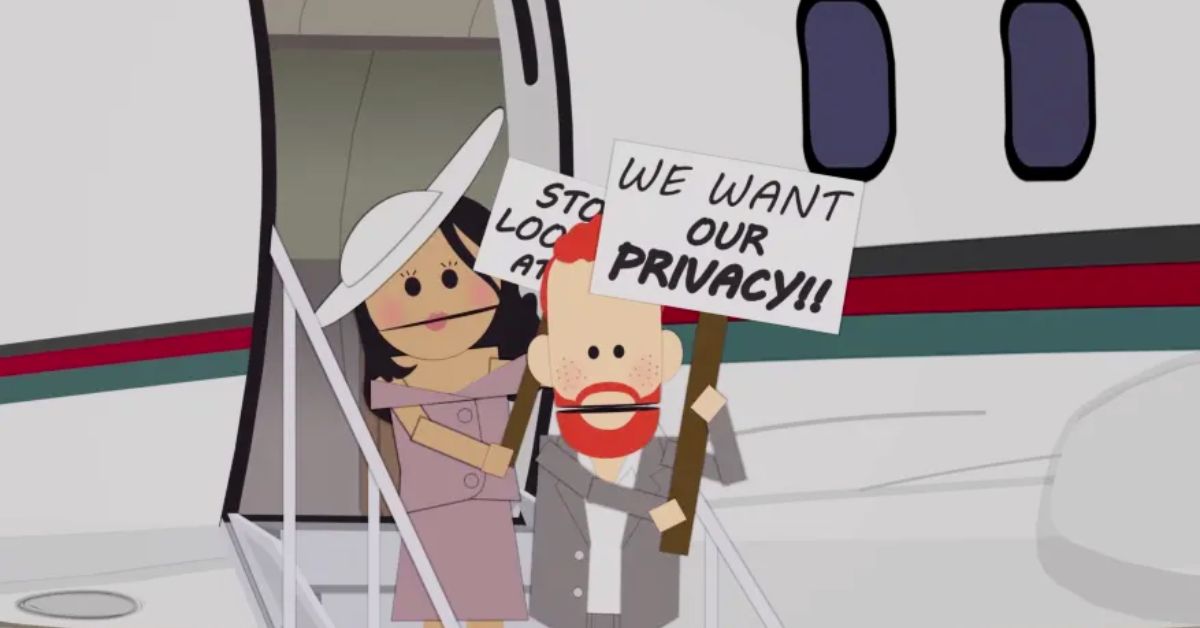 South Park is not the first television show to mock the royal family, though. The Prince, an adult animated sitcom on HBO, deftly makes fun of the whole British royal family and debuted in July 2021.
In contrast to South Park, which avoided mentioning Meghan and Harry, The Prince included mocking, disparaging depictions of real-life monarchs.
The series, which starred Orlando Bloom as Prince Harry and Condola Rashad as Meghan Markle, was a crass comedy that did not attempt to hide its parody of the Windsors.
Read More:
There were never even any rumors of any member of the royal family trying to sue the show for its harsh portrayals.
Given South Park's lengthy history of making fun of famous people and the multitude of shows, movies, and other works of media that have made fun of the royal family, it's unlikely that Meghan and Harry even considered pursuing legal action against the comedy group.
The pair will undoubtedly be made fun of in the media because they are well-known public personalities around the world, and they have probably grown used to it.
Nevertheless, the potential lawsuit doesn't appear to have had any impact on South Park, which continues to parody pop culture.