LEGO Drive 2K combines the open-world gameplay of driving games with the endearing qualities that have made LEGO games so popular. We've got the scoop on the release date and the first explosive trailer.
LEGO games are perfect if you're in the mood for silly, silly adventures that don't take themselves too seriously but still end up being a lot of fun. Building on the success of past LEGO video games, LEGO 2K Drive teams up with industry giant 2K to bring you a massive helping of LEGO action.
LEGO Drive 2K aims to keep players on the edge of their seats for hours with its expansive open world, several missions, side quests, mini-games, and much more.
LEGO 2K Drive: Release date
Your seatbelt is going to be needed soon since LEGO 2K Drive is scheduled for release on May 19, 2023. As is the case with all games, we will let you know if any modifications are made in the final stages leading up to release.
The open-world driving adventure game will be released on May 19. 2K and Visual Concepts have announced the release of LEGO 2K Drive, an open-world "AAA driving adventure game" for the PlayStation 5, Xbox Series, PlayStation 4, Xbox One, Switch, and PC (Steam, Epic Games Store). It will be available on May 19.
The following articles detail the upcoming release dates for a variety of video games:
LEGO 2K Drive: Platforms
In addition to the PlayStation 4, PlayStation 5, Xbox One, Xbox Series X, Nintendo Switch, and PC, you can look forward to a multi-platform release of LEGo 2K Drive.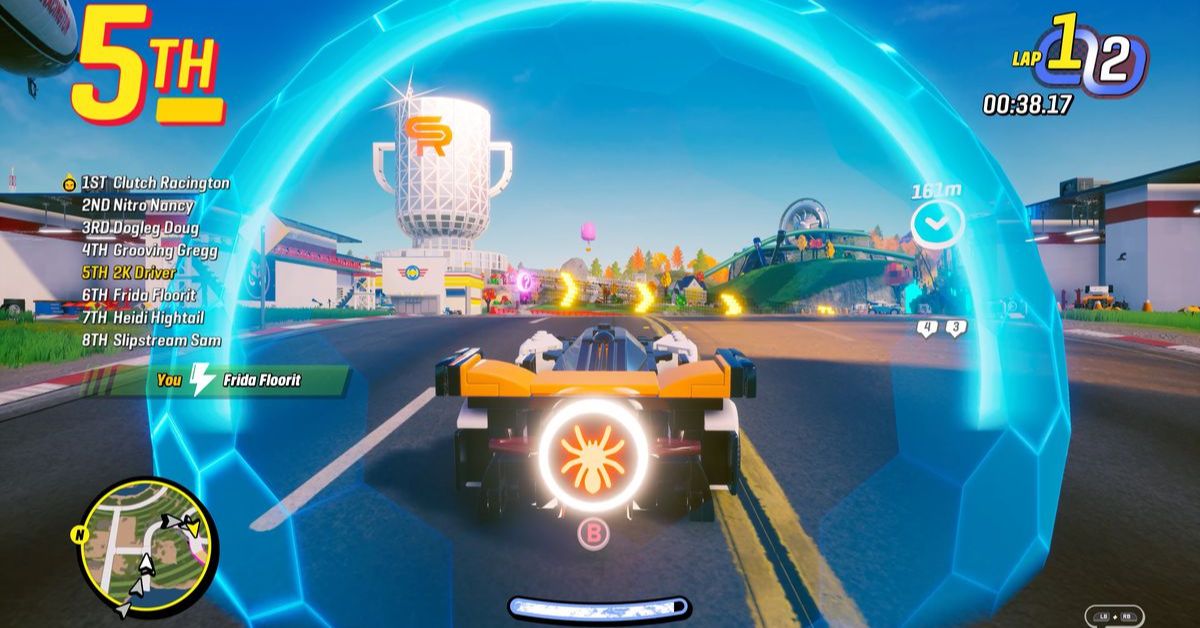 LEGO 2K Drive: Gameplay
LEGO 2K Drive has a broad array of vehicles for players to wreak havoc in, from boats to regular cars to chicken cars to high-powered rocket cars.
On March 23, 2023, Lego confirmed the release announcement in a tweet on its official Twitter page. For more information, please see the tweet provided below-
Welcome to #LEGO2K Drive!

🧱 build stuff
💥 break stuff
🏆 b… win stuff

Minifigures, start your engines 🏎
Pre-Order #LEGO2K Drive now from https://t.co/S7xIEkXdoT pic.twitter.com/D6rQkqgHpp

— LEGO (@LEGO_Group) March 23, 2023
A simple yet beautiful adventure awaits the player as they team up with Clutch Racington to take on the wicked Shadow Z, all while crashing through obstacles, completing tasks, and engaging in wacky mini-games.
LEGO 2K Drive: Trailer
The gorgeous universe that players will be able to explore in LEGO 2K Drive was revealed in a trailer dubbed "Awesome Reveal Trailer," which was released on March 23, 2023.
There Will Be Three Different Editions of the Game
The base edition costs $69.99 on the PS5 and Xbox One Series and $59.99 on the PS4, Xbox One, Switch, and PC.
The new vehicle, vehicle flair, and playable LEGO Minifigure are all part of the $99.99 Awesome Edition. In addition to the initial content, players will have access to four post-launch seasons of Drive Pass content, each with its own set of cars and themes, as well as the Year 1 Drive Pass, which introduces a brand-new biome.
Here are some more upcoming game release dates that we've mentioned in the articles below:
Several additional vehicles, a vehicle flair, and playable LEGO minifigures are included in the Amazing Rivals Edition, which retails for $119.99. In addition to the initial content, players will have access to four post-launch seasons of Drive Pass content, each of which introduces a new biome, cars, and themes.
For more gaming news from us, you can check out our gaming news articles.