In three films, we have witnessed what happens when one of the world's finest hitmen decides to come out of retirement. John Wick, also known as Baba Yaga or The Boogeyman, is not a man to mess with, but the bad guys just can't seem to learn their lesson.
Starting, John (Keanu Reeves) wanted to get even with the burglars who broke into his house, stole his car, and killed his puppy, Daisy. John has toured the world on the run from his problems, but he has been unable to retire because of the never-ending complications he has encountered.
In John Wick, Chapter 4 (2023), the titular assassin faces his greatest challenge yet as he goes after the High Table for revenge. These are the most powerful and infamous groups in the criminal underworld, and as a council of renowned (and feared) crime lords, John has a daunting mission ahead of him.
If you've been waiting anxiously to see where this action franchise is headed next, you're in luck: the newest episode is a whopping 169 minutes long. It's also coming out very, very soon! If you want to know where and when you may watch John Wick: Chapter 4, then keep reading.
If you're excited about John Wick Chapter 4, check out our most recent post for more updates and details about your favorite upcoming movie:
When Is John Wick: Chapter 4 Coming to Movie Theaters?
On Friday, March 24, 2023, John Wick: Chapter 4 will make its world premiere in theaters. It's unbelievable that this is coming out almost two years beyond the scheduled date of May 21, 2021.
If you'd rather wait until you can view it in the comfort of your own home, read on for information about the film's upcoming streaming and home media release.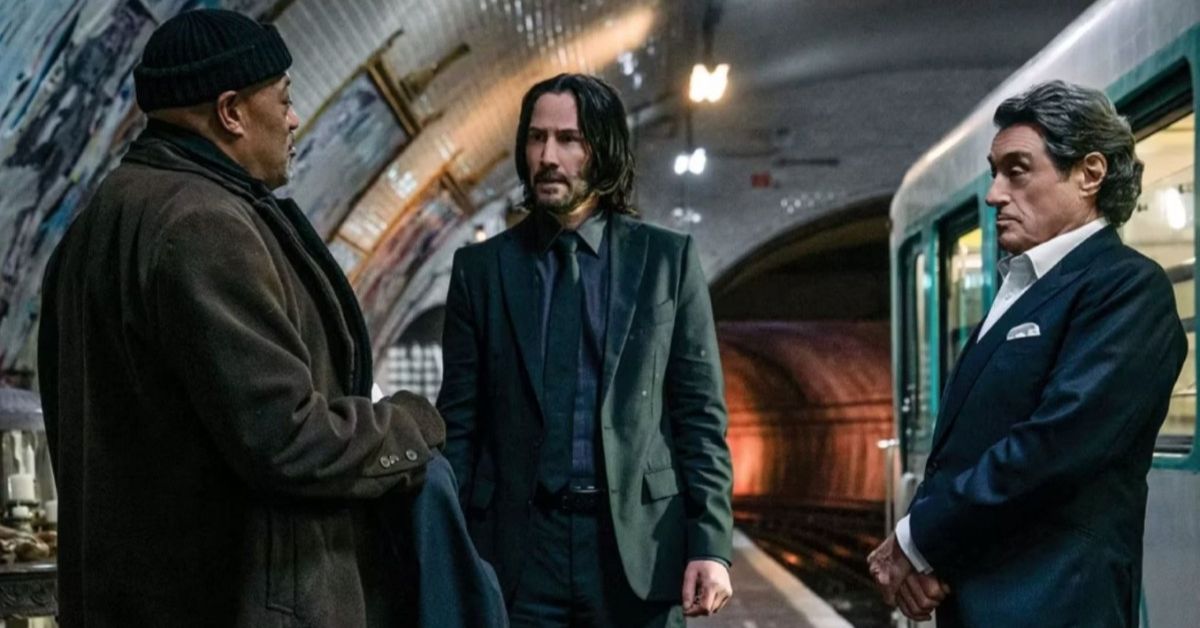 When Can you Watch John Wick Chapter 4 Online?
The release dates of streaming services are often uncertain. When a new film is made available on streaming services depends on the provider in question and, in some cases, the film's producing company.
The streaming release date for John Wick: Chapter 4 is still a bit of a mystery, even though it is expected to be released on one of the major streaming services. For the time being, you'll just have to speculate, but stay tuned for updates!
When Can you Get John Wick: Chapter 4 on Digital Download or DVD?
Just as the release date of a film on streaming services can be unpredictable, so can the release date of a film on home media or demand. Just three months after their theatrical premieres, Lionsgate (the studio behind the John Wick franchise) released films like Moonfall and The Unbearable Weight of Enormous Talent on DVD and Blu-ray last year.
John Wick: Chapter 4's home media release date could be as soon as late May/early June if previous entries are any indication. Once more, keep checking back for the most recent information!
Watch the John Wick: Chapter 4 Trailer
The expansive and dramatic new chapter in the John Wick saga promised by the teaser reflects the film's lengthy running time. This new installment appears to center on John's alleged "one-on-one" combat with Bill Skarsgard's Marquis de Gramont, a member of the High Table. But before he gets there, John will have to endure a lot more fights, whether in Paris or the middle of the desert.
In addition to the thrilling action, John appears to be in for an emotional roller coaster ride in this episode. In the preview, he contemplates his mortality while thinking back on his life with his wife Helen (Bridget Moynahan). Is John's ultimate stand against death this act of vengeance against the High Table?
A second trailer for the upcoming film was also published lately, so you can get your fill of John Wick action before the premiere. This trailer is considerably more focused on the exciting action sequences throughout the series than the first one was, however, it still builds up John's showdown with The Marquis de Gramont.
If you guys can't wait for John Wick's chapter 4, check out our latest post for more gossip and details about your favorite movie:
Where Can you Stream the Earlier Films in the John Wick Series?
The John Wick series, which will soon number four movies, has consistently given moviegoers a good time with its thrilling and exciting plots. With the next chapter coming out soon, it's the perfect opportunity to reread the series from the beginning and experience John's adventures all over again.
Watch John Wick: Chapter 2 (2017) on Peacock
Watch John Wick: Chapter 3 – Parabellum (2019) on Peacock
You're in luck if you want to see all the movies in the series, whether you're a die-hard fan or you've never seen one before. Peacock currently offers streaming access to the original John Wick (2014), John Wick: Chapter 2 (2017), and John Wick: Chapter 3 – Parabellum (2019).
They will, however, be leaving the military as of April 1st, 2023. Films can be rented or purchased from online retailers like Amazon and Apple TV if you don't want to subscribe to Peacock or miss out on seeing them there.