On July 1, 2013, Bravo began airing the first episode of Below Deck, an American reality television series. The show follows the crew of a superyacht as they prepare for and work during the charter season. Below Deck has spawned many offshoots, including Below Deck Mediterranean, Below Deck Sailing Yacht, Below Deck Down Under, and Below Deck Adventure.
The 50-meter (164-foot) yacht Cuor di Leone was chartered by producers for five weeks in the Caribbean, beginning at Sint Maarten. For the show, Lee Rosbach has taken over the helm of a yacht rechristened "Honor." The ship's original crew was granted time off to be replaced by series regulars during filming.
Will There Be a 'Below Deck' Season 10 Reunion?
At this point, it appears that there will not be a reunion of any kind going place. There have been no reviews, advertisements, or anything else leading up to the highly anticipated show that will air on Bravo.
Tossed in flames Alyssa Humber claimed in an email that she posted to her Instagram Stories that it was difficult because of scheduling conflicts with the cast members. "Hi – I'm writing to let you know that the Below Deck Reunion has now unfortunately been [canceled]," it read.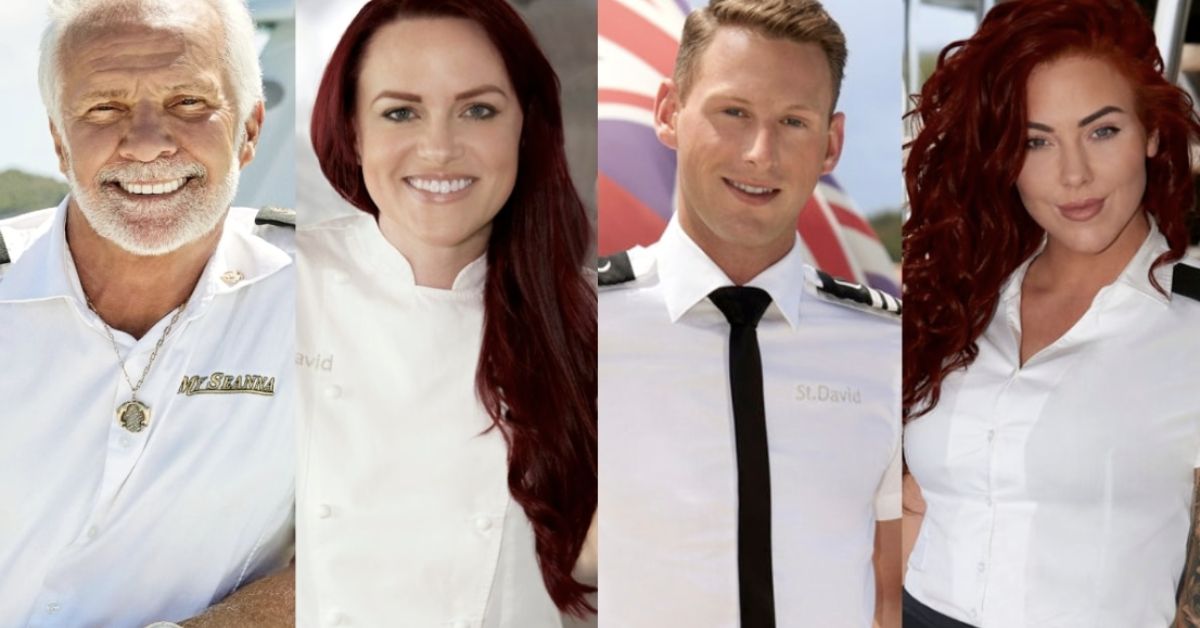 "We do appreciate all of your efforts in the lead-up to this, but scheduling issues have since come up that have made it impossible for us to move forward. Please just respond to this email to confirm that you have received it. Thanks again," the e-mail added. Alyssa didn't indicate who sent the e-mail but wrote, "Interesting" across the Story.
When Does The "Reunion" Episode Usually Air On The Show?
It is customary for the reunion to take place one week after the season's finale episode has been broadcast. Below Deck Season 10 ended with its final episode on March 20, but there was no reunion on March 27. Instead, Watch What Happens Live With Andy Cohen will air a whole hour devoted to the rumored departure of Captain Lee from the show.
That sounds very much like a farewell to the "Stud of the Sea" as former crew members are seen thanking Lee for his leadership and emphasizing how much he meant to them in teasers for the "Ce-Lee-bration" event, which is being marketed as a "celebration" of Lee.
The reunions are typically split up into two episodes and aired on Monday nights, the night before the next show in the franchise's debut. This occurs in many of the more dramatic seasons of the show. The first episode of Below Deck Sailing Yacht season 4 will show on April 10, leaving a gap in the schedule on April 3, the day that most likely would have been occupied by a second installment of the reunion special.
Other articles can be read to learn about the premiere dates of the most anticipated new shows:
What Makes the 'Below Deck' Reunion Episodes So Challenging?
Before the reunion episodes take place, several of the cast members had already moved on to other jobs aboard other boats located in different parts of the world. It can be difficult to find a time that works for everyone to participate live, especially when taking into account the various time zones and the current work schedules of the former crew members.
Even though this will be Chef Rachel Hargrove's third season working under Captain Lee, she has already stated that she would not be participating in any reunion episodes.
This season was particularly unusual in that Captain Lee only appeared in the first few episodes before he was forced to pass over the skipper duties of the St. David's to Below Deck Med's Captain Sandy Yawn so that he could travel to Florida for medical treatment. Season 10 was an outlier in many ways.
Because her managerial style was so dissimilar to that of Lee's and that she dismissed two members of the inside crew, her episodes had the feel of a season within a season. The cherished "Boat Daddy" was able to make it back for the last two charters of the season, this time with two new stews since the time he had to leave before. You can watch Below Deck on Peacock and Netflix. Just sign up for Peacock and stream every episode.
Stay connected with us on Twitter for more latest updates on Upcoming movies and TV Shows.