Get ready, ladies and gentlemen, to meet the beautiful people who will be in the 2023 movie "Barbie," which is one of the most-anticipated movies of all time. This live-action version of the famous doll series looks like it will be a spectacular show of talent, beauty, and grace.
Margot Robbie, who has been nominated for an Academy Award, will play the role of the well-known doll Barbie. Ryan Gosling, a talented and versatile actor, will play Barbie's famous boyfriend Ken. This group of big-name actors is sure to bring Barbie's magic to life in a way that fans have never seen before. In 2023, the amazing cast of "Barbie" will take you to a world of beauty, fashion, and adventures.
Barbie 2023 Cast
Margot Robbie As Barbie
With Margot Robbie playing the exiled doll's starring role and serving as one of the film's producers, Barbie is brilliantly cast. Robbie first appeared on the venerable Australian serial opera Neighbours as a cast member before making the leap to the big screen in Martin Scorsese's crime epic The Wolf of Wall Street.
Since then, she has developed into an A-list celebrity, starring in films like I, Tonya, which earned her the first of her two Oscar nominations, and portraying the controversial figure skater Tonya Harding as well as characters like Harley Quinn in the DC Extended Universe and Sharon Tate in Quentin Tarantino's Once Upon a Time in Hollywood. Here you can check when the poster trailer for the Barbie movie will be released.
Ryan Gosling As Ken
The love interest of the lead character, Ken, played by Ryan Gosling, is featured in the Barbie cast. Gosling has contributed to both high-budget blockbusters and low-budget independent movies. His breakthrough came when he played Noah Calhoun, the main character, in the romance drama The Notebook. With his performance as The Driver in the neo-noir action film Drive, the two-time Oscar nominee actor received even more praise from the critics.
Other roles for Ryan Gosling included Jared Vennett in The Big Short, Officer K in the sci-fi sequel Blade Runner, and astronaut Neil Armstrong in the biopic First Man. Gosling also played the jazz pianist Sebastian Wilder in the glamorous musical romance La La Land.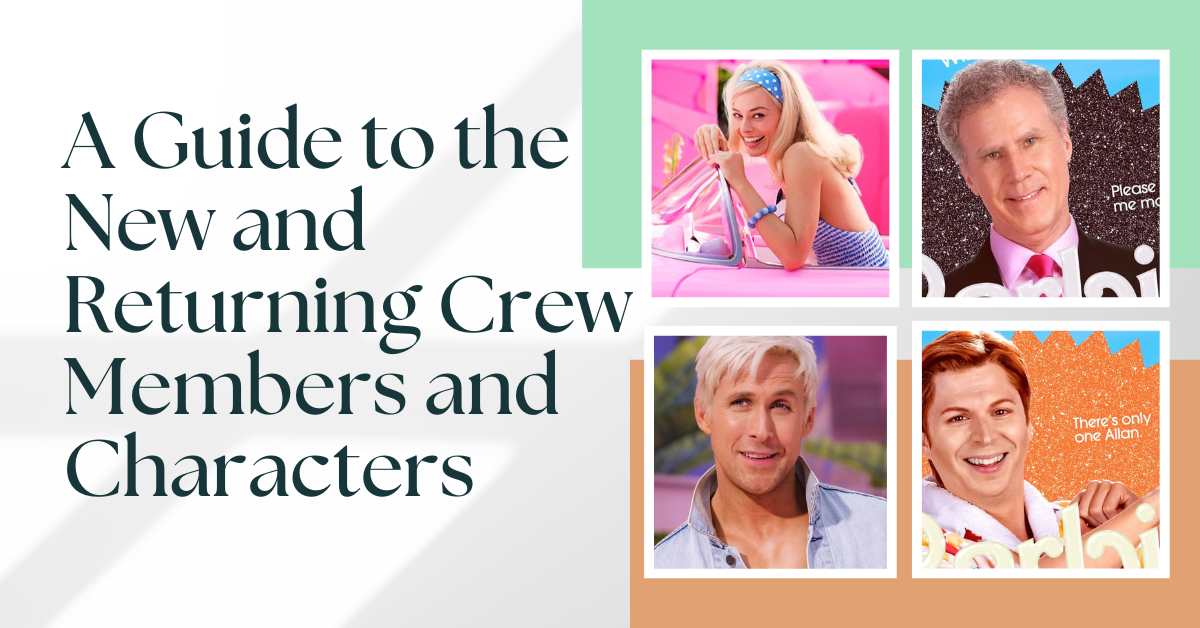 The official account of Barbie Movie shared a tweet on Twitter: 
Will Ferrell As The CEO Of The Toy Company
Will Ferrell play the CEO of the toy firm that creates Barbie and Ken dolls? From 1995 until 2002, he was a cast member of Saturday Night Live. Since then, he has starred in films including Buddy in Elf and Frank "The Tank" in Old School.
Ferrell not only co-wrote the scripts for Talladega Nights: The Ballad of Ricky Bobby and Anchorman: The Legend of Ron Burgundy with director Adam McKay, but he also played the lead roles in both films. Ferrell provided the voice for Lord Business, the antagonist in The Lego Movie series, as well as the lead character in Megamind.
Here you can get more information about the cast and characters of many films:
Michael Cera As Allan
Michael Cera plays Allan, who was once advertised as "Ken's Friend." The tagline on his Barbie movie character poster is "There's only one Allan." Cera made his acting debut in Arrested Development as George Michael Bluth. Later, he appeared in movies such as Evan in Superbad, Paulie Bleeker in Juno, Scott Pilgrim vs. the World's title character, and a fictionalized version of himself in This is the End.
Moreover, Cera has performed in three Broadway productions of plays by Kenneth Lonergan: This is Our Youth, The Waverly Gallery, and Lobby Hero, for which he was nominated for a Tony Award.
Emerald Fennell As Midge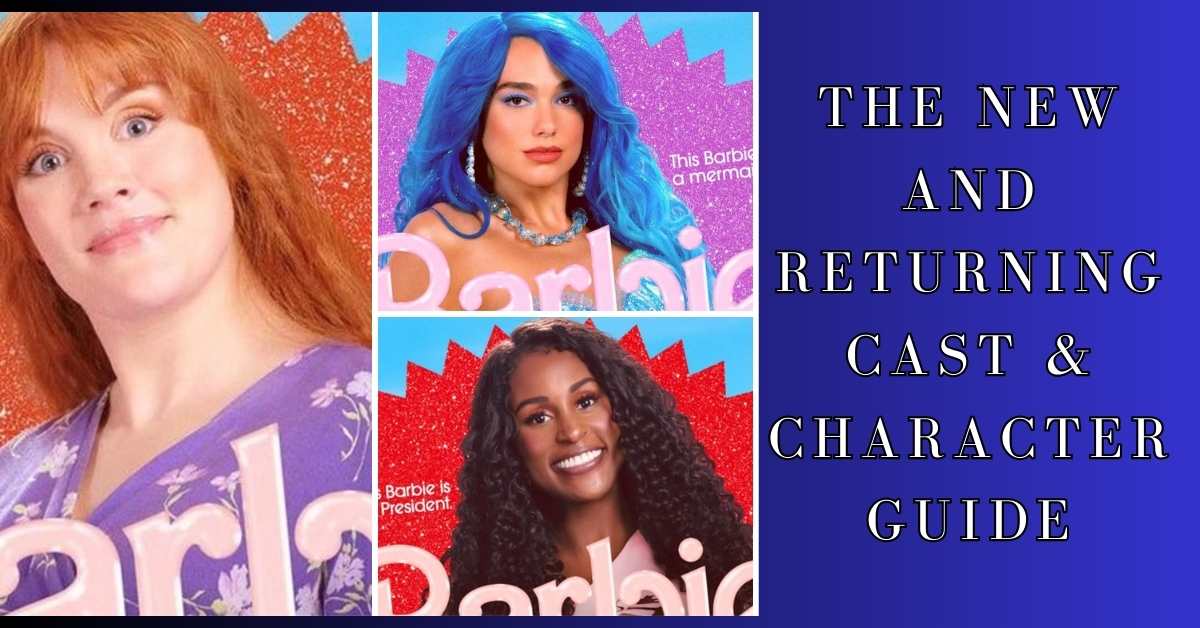 Emerald Fennell portrays Midge, Barbie's best friend, whose character poster simply states, "She's Midge." She has performed Mrs. Smythe-Willard in Albert Nobbs, Princess Merkalova in the 2012 Anna Karenina adaption, and Elsa in The Danish Girl. She also appeared as Camilla Parker Bowles in seasons three and four of The Crown.
Fennell is a tremendous talent behind the camera in addition to acting. In addition to winning the Academy Award for Best Original Screenplay for her critically acclaimed movie Promising Young Woman, which she also directed, she garnered two Emmy nods for her work as the showrunner of Killing Eve season 2.
Dua Lipa As Mermaid Barbie
Dua Lipa portrays Barbie as a mermaid version. Six Brit Awards, three Grammy Awards, an MTV Video Music Award, and two Guinness World Records have all been won by Lipa as a musician. Her albums Dua Lipa and Future Nostalgia have had more than 10 billion streams combined, making them the most streamed albums by a female artist on Spotify.
The UK's music charts were topped with her 2018 single "One Kiss." Lipa has only ever performed as a musical guest on Saturday Night Live, but she now makes her acting debut in the cast of Barbie.
Issa Rae As President Barbie
Issa Rae, known for her work on the YouTube web series Awkward Black Girl, portrays a version of Barbie who has been elected President. As a result, she co-created, co-wrote, and starred in her own HBO comedy, Insecure, for which she was nominated for an Emmy and a Golden Globe.
Rae has been on the big screen as Mae Morton in The Photograph and April Ofrah in The Hate U Give. She also provided the voice of Jessica Drew, a.k.a. Spider-Woman, in the animated sequel Spider-Man: Across the Spider-Verse. She played Leilani Brooks in the Netflix romantic comedy The Lovebirds.