Fans have already met Ballistic, the new hero, but they are only familiar with his lore, not his abilities or the broader gameplay improvements that support them. And, we have to say, the map looks nice — with one central point of interest worth exploring for Easter eggs if you're not being shot at.
Here's everything revealed in Season 17's initial gameplay preview on Monday – a lot of material was leaked beforehand by the usual data miners. Ballistic is a significant part of what's coming to the free-to-play hero shooter/battle royale, but there's much more on the way than just a new face and lore.
Apex Legends Season 17 Release Date?
Apex Legends season 17, "Arsenal," will be available on May 9 at 10 a.m. PST/1 p.m. EST. Although no end date has been announced (presumably to avoid prematurely announcing the start date of season 17), the Apex Legends May season typically concludes in early August.
If you are curious to know about other games, then you can click on the below links:
Who Is The New Character In Apex Legends For Season 17?
August Montgomery's "Ballistic" Brinkman was first presented in a lore trailer on April 24, followed by a launch trailer on April 26. Ballistic's past as a flamboyantly lethal murderer in the Thunderdome Games (the Apex Games' antecedent) was detailed during a media/influencer preview aired under embargo two weeks ago. But we haven't heard anything official about the gameplay of the 24th Legend.
So, here they are:
Passive: Ballistic carries a Sling, a third weapon slot. The constraint is that this pistol cannot be equipped with any attachments; the benefit is connected to his Ultimate.
Tactical: This is known as The Whistler, and it is both simple (an intelligent bullet that tracks an adversary after locking on) and complex (everything that follows). If The Whistler hits its target, it will not be damaged directly, but it will suffer a debuff that causes its weapon to overheat the more it is fired.
They suffer injury if it overheats and explodes. Furthermore, if The Whistler misses, it leaves a zone of effect in which anyone who enters will have the same overheating debuff applied to their weapons.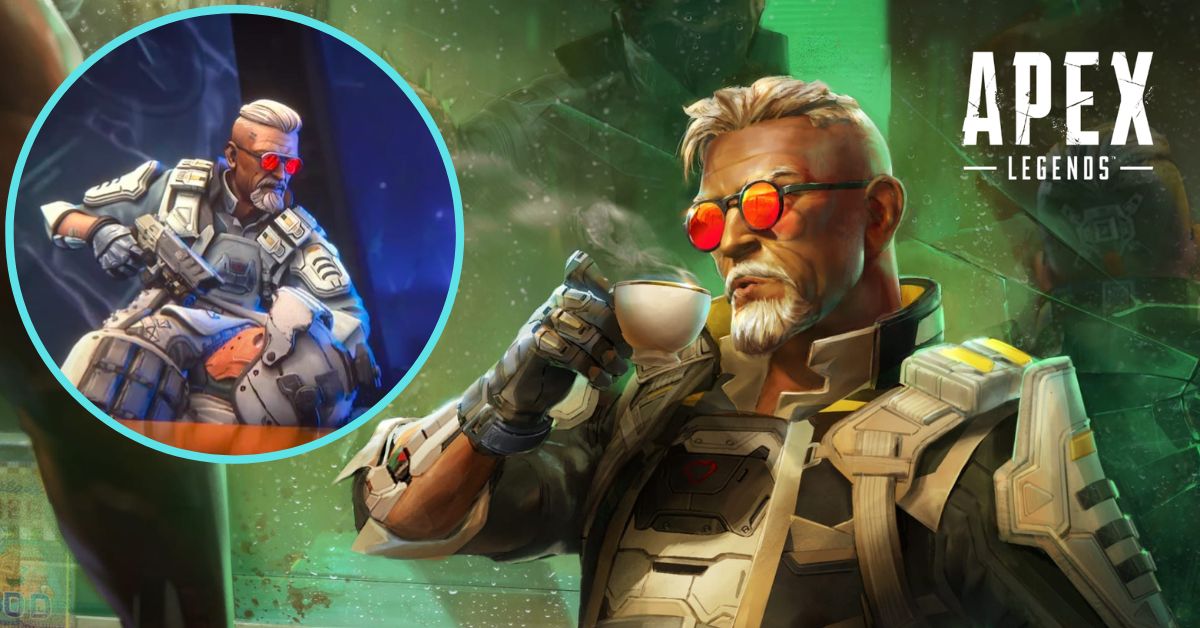 Ultimate: The Tempest transforms Ballistic into a one-person arsenal (thus the season 17 nickname), significantly strengthening his teammates and himself: they acquire endless ammunition, faster reloads, and faster armed-movement speed. So, what about the Sling? The weapon has been upgraded to its Gold variant, which makes for some intriguing considerations about what to carry.
Furthermore, Ballistic is an Assault class legend, which means he will have the Assault perks thanks to the class overhaul Apex Legends received last season (instead of a new character). To refresh your memory, those are:
Unlock a secret compartment within a red Weapon Supply Bin, granting Assault characters access to gear and attachments compatible with their current loadouts.
Each inventory space allows Assault Legends to carry additional ammunition.
With his all-out attack style and fearsome special powers, Ballistic should be a very dynamic character in the hands of those who enjoy running and gunning the most.
If you are curious to know about other games, then you can click on the below links:
What is the New Apex Legends Season 17 Map?
Though players don't expect a new map every season, they didn't get one in season 16 because Respawn developers focused on larger, structural changes to the battle royale's gameplay. With that development completed, they will release a new hero and a new level in Season 17.
It's a substantial improvement to World's Edge, the game's second battle royale map (launched in season 3, during its first year), last updated in season 10 (August 2021). World's Edge is a resource extraction colony on Talus, driven by intense volcanic activity.
Terraforming there had sought to temper World's Edge's lava flows to allow mining, but a malfunction in one of its control towers left it a ghost town with many wrecked structures – an excellent location for the Apex Games.
The lava flows have cooled independently, allowing for additions and changes while preserving what fans love about World's Edge. This begins with a few new areas of interest.
Monument: This is essentially a revamp of the Fragment East point of interest in the center of the map, and it is by far the most significant modification coming to World's Edge. A glass-ceilinged Museum dedicated to the history of the Apex Games is located in the heart of the Monument, beneath that rocket-like tower that looks like a monument.
The Museum is mainly a bunker POI, though it does contain quick-access sniper positions at the top of the Monument. Furthermore, the bunker's glass ceiling (basically the Monument's floor) will allow players to peer inside to see the exhibits and, more likely, learn who fled there, ostensibly to safety.
Furthermore, the bunker's glass ceiling (basically the floor of the Monument) will allow players to peer inside, both to see the exhibits and, more likely, to learn who fled down there, ostensibly to safety.
Stacks: This replaces Lava City in the southeast corner of the map and features the red building under construction with ziplines at both ends, which was previously a Fragment landmark. The red skyscraper inspires Lava City, and it has a lot of vertical gameplay and multiple connecting rooftops.