It's not always easy to find your way through the numerous different romantic comedy anime out there. However, one of the most distinctive rom-coms of the forthcoming 2023 Winter season is likely expected to be Tomo-chan Is a Girl. The first episode of Tomo-chan Is a Girl has finally been given worldwide airtime and release date, thanks to Crunchyroll.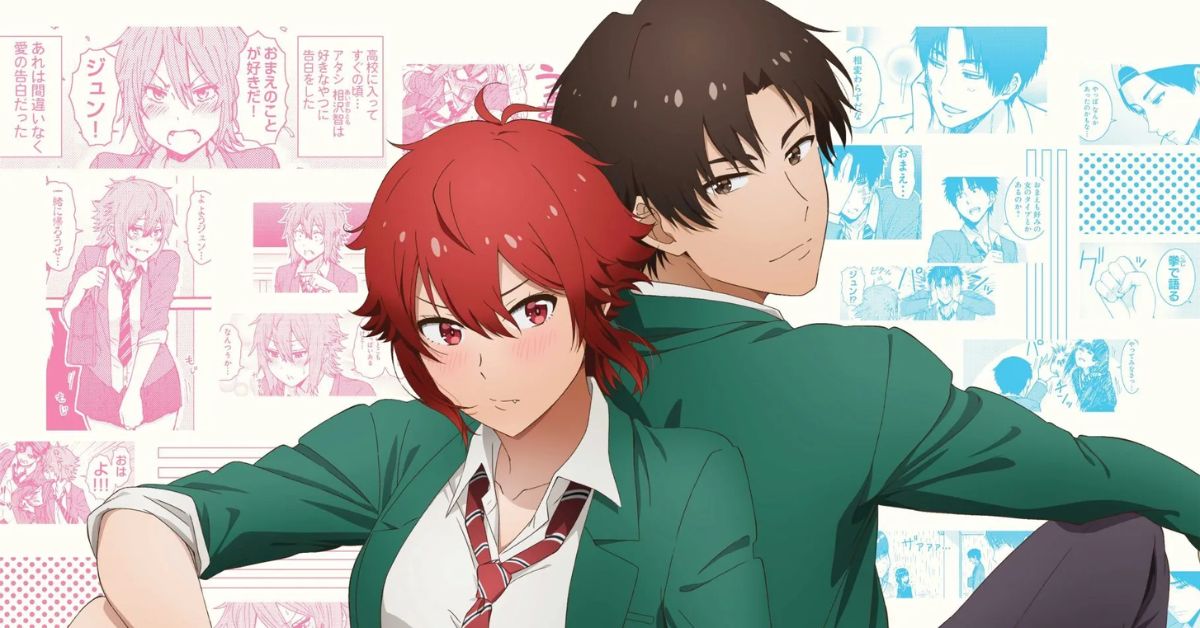 "Tomo-Chan Is A Girl" Release Date and Time Confirmed
On January 4, 2019, Tomo-chan Is a Girl will have its international debut. Crunchyroll has announced the following schedules for the worldwide release of Tomo-chan Is a Girl episode 1 through over-the-top (OTT) streaming services.
Pacific Time – 10 AM
Eastern Time – 1 PM
British Time – 6 PM
European Time – 7 PM
India Time – 11:30 PM
Philippine Time – 2 AM
Australia Central Daylight Time – 4:30 AM
It is planned to have the series available for streaming in the following regions: North America, Central America, South America, Europe, Africa, Oceania, the Middle East, and the Commonwealth of Independent States.
You can check out Our Previous Article-
What is "Tomo-Chan Is A Girl" About?
Tomo-chan Adapted from the manga by Fumita Yanagida, Is a Girl is a forthcoming romantic comedy slice-of-life anime series by Studio Lay-duce.
The anime chronicles the story of two closest friends called Tomo Aizawa and Junichirou Kubota; who have been together since they were toddlers. They stick together like glue and support each other no matter what, but there's one catch… Tomo is over heels for Jun, who refuses to acknowledge that she is a female.
Tomo-chan Is a Girl! episode 1 preview images! #tomochan #WeEndThem #WinterAnime2023 pic.twitter.com/lk3jwwkLW1

— We End Them (@WeEndThem) January 4, 2023
Japanese and English Voice Cast Revealed
Tomo-chan Is a Girl's primary Japanese voice actors are:
Tomo Aizawa voiced by Rie Takahashi
Junichiro Kubota voiced by Kaito Ishikawa
Misuzu Gundo voiced by Rina Hidaka
Carol Olston voiced by Sally Amaki
Kosuke Misaki voiced by Kohei Amasaki
Tatsumi Tanabe voiced by Yoshitsugu Matsuoka
The English dub features the following primary cast members:
Tomo Aizawa voiced by Lexi Nieto
Junichiro Kubota voiced by Ricco Fajardo
Misuzu Gundo voiced by Jād Saxton
Carol Olston voiced by Sally Amaki
Tatsumi Tanabe voiced by Christopher Llewyn Ramirez
Kosuke Misaki voiced by Ciarán Strange
You can check out Our Previous Article-
Last Lines
It might be difficult to sort through all the available romantic comedy anime. It's safe to say, nevertheless, that Tomo-chan Is a Girl will be one of the most original romantic comedies of the 2023–2024 winter season.
You may keep yourself up to date with all of the most recent news by visiting our website, leedaily.com.