Mageseeker joins an ever-expanding canon of League of Legends offshoots as the latest tale to further the intriguing lore of Riot Games' Runeterra. After the success of Arcane, Riot Games has been hard at work developing other League of Legends-related products, including role-playing games that would immerse players in the profound lore behind the champions. When will Mageseeker be available for public consumption, though?
Mageseeker's Release Date
The Mageseeker is released today, April 18, 2023, for PC, Nintendo Switch, PlayStation 4 and 5, Xbox One, and Xbox Series S and X. Oh, yes, that's today. Devoted players should don their Boots of Swiftness and continue their night of League of Legends play.
The game's availability on PC, Switch, Xbox, and Playstation will please fans who own multiple consoles and devices.
Here are some recent articles regarding upcoming games if you enjoy reading about such things. The following are links to the posts:
The Mageseeker: A League of Legends Story Trailer
What is Mageseeker's Story?
Mageseeker tells the story of Sylas, a mage imprisoned in Demacia and freed by Lux. This game will presumably delve into the luminous, righteous kingdom of Demacia and its inhabitants like The Ruined King did with Bilgewater. That includes Lux and Sylas, but it might also mean a lot of other Demacian citizens of Runeterra, such as:
Fiora
Galio
Garen
Jarvan IV
Kayle
Lucian
Morgana
Poppy
Quinn
Shyvana
Sona
Vayne
Xin Zhao
Garen, Lux's brother, and Jarvan IV, the successor to the throne, are the two most likely to appear in Mageseeker. However, adding other League of Legends champions to Mageseeker's plot opens up some exciting possibilities for originality.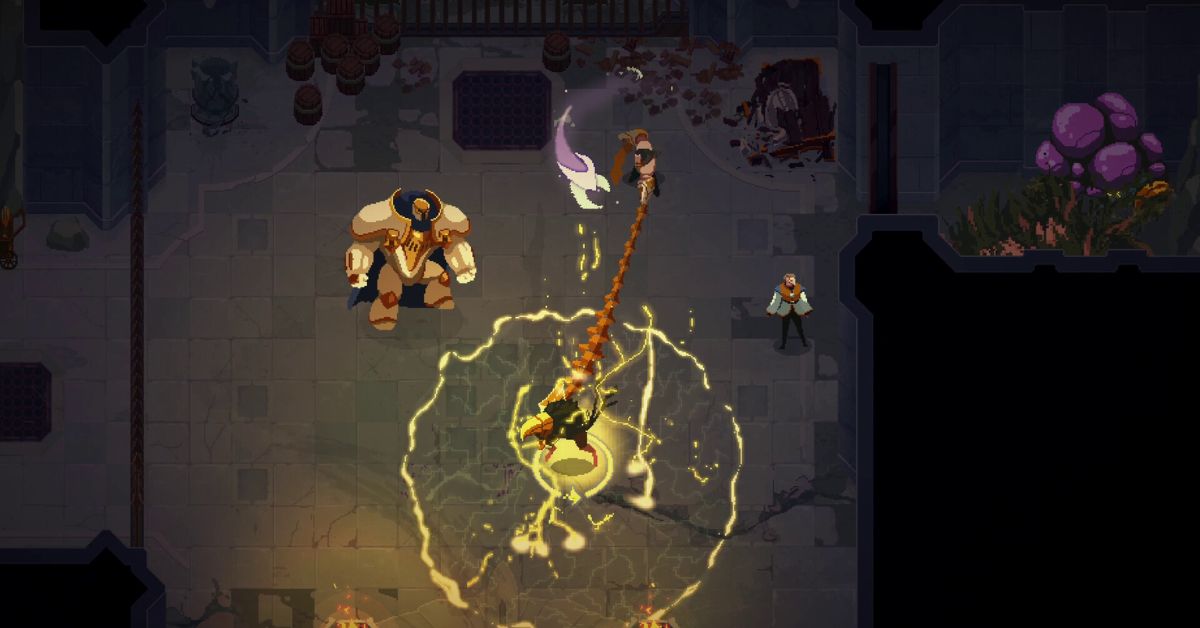 In this 2D action RPG, Sylas is trying to break out of a jail in Demacia. You then assume the role of Sylas, leading a rebellion against the repressive anti-magic laws of Demacia.
Sylas's purpose that mages shouldn't be imprisoned simply because they were born with strength is shared by a sizable portion of the Democrats, even though his methods can be harsh and excessive. And he'll risk everything to see that they're freed.
Game synopsis (according to the mageseeker.com)
"In the kingdom of Demacia, the Mageseekers hold power to oppress magic-using citizens in the name of public order–by inducting and brainwashing them, locking them away, or driving them into hiding.
Play as Sylas, a spell-stealing mage who has broken free of his unjust captivity at the Mageseekers' hands. Wielding the chains that once bound you, you must liberate your homeland from tyranny, one Mageseeker at a time."
If you like to read about games, here are some recent articles about games coming out soon. You can read the posts below:
Game Features
Use your chains and magical skills to combat a variety of adversaries.
Use your adversaries' magic against them, or smack them in the face with your fists.
Find magicians and enlist their help in your mission.
Discover Demacia's long-lost mysteries.
Continue reading our other gaming articles if you look forward to this next game.